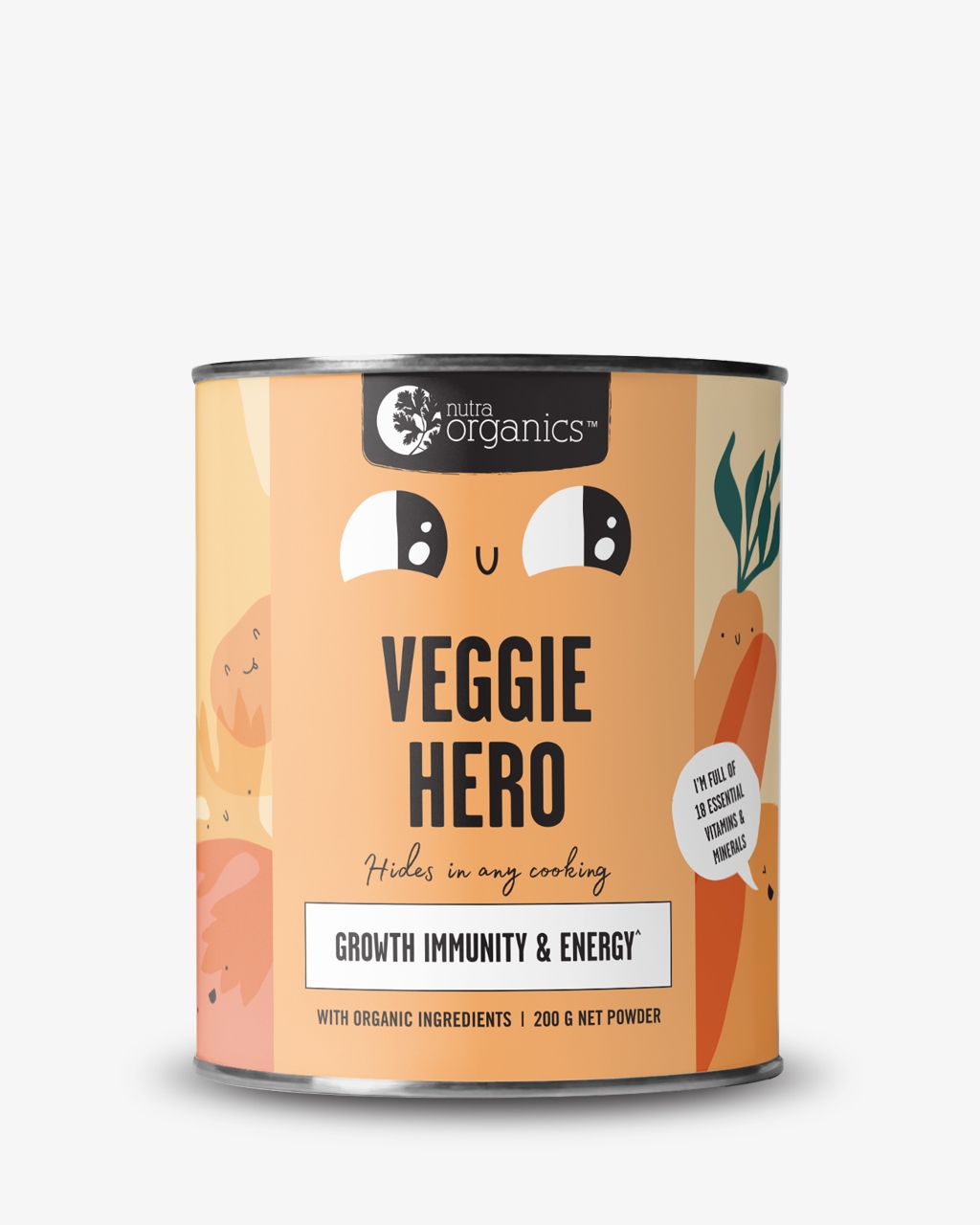 A heroic blend of 15 veggies, fruits and super greens designed for kids' taste buds and parents' peace
of mind that easily hides in all sorts of cooking. No more nagging, pleading and bribing for the broccoli
to go down.
An all natural veggie blend with vitamins and minerals to sneak nutrition into any meal.
15 veggies, fruits and super greens
18 essential vitamins and minerals derived from organic wholefoods
Easy to disguise in all sorts of cooking
Contains 18 bioavailable vitamins & minerals from pure, organic wholefoods, including Vitamins A, C, D, E, B
Vitamins, Zinc, Folate & Iodine

Health Benefits

18 bioavailable vitamins & minerals to support overall health and wellbeing, including:
Growth & development
Energy production
Antioxidant protection
Electrolyte balance
Metabolism
Neurological function
Immunity
Prebiotic fibres to support gut health

Serving Suggestion Mix 2 teaspoons (5 g) into juices, purée's, smoothies or sprinkle on popcorn. Add to scrambled eggs, spaghetti bolognese, soups, sauces or your favourite savoury family meal.
| | |
| --- | --- |
| Variants | Nutra Organics Veggie Hero 200g |
| | |