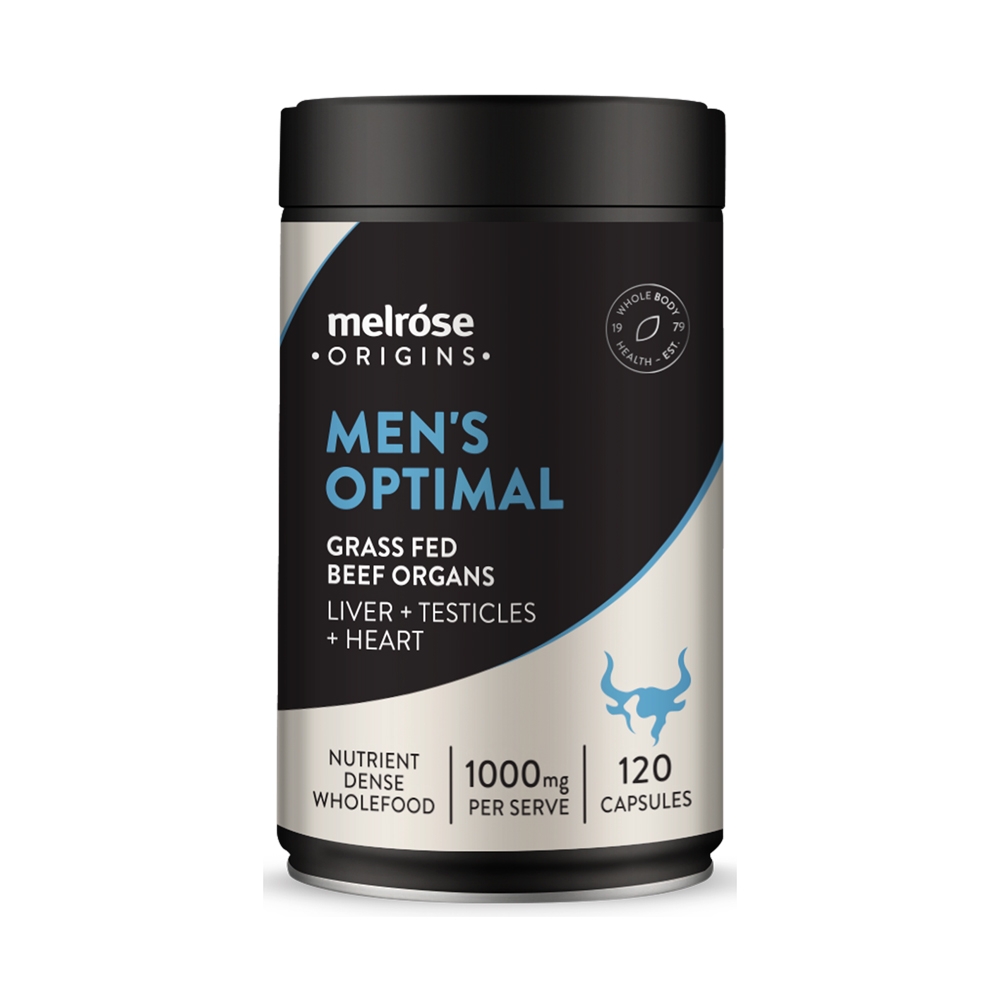 Melrose Origins Men's Optimal is a premium blend of liver, testicles, and heart sourced from grass-fed, pasture-raised animals. Made with 100% natural ingredients and is specifically formulated to support men's health and well-being.
Each capsule provides a unique profile of essential nutrients that are may be particularly beneficial for men. Beef liver is an excellent source of iron and vitamin A, while heart is a rich source of CoQ10 and vitamin B2. Testicles are a source of testosterone, which supports healthy energy levels and overall vitality.
Natural and Sustainable Whole Body Health
A Premium Blend of Grass-Fed Beef Liver, Heart + Testicles
Specifically Formulated to Support Men's Health
Natural Source of Testosterone
1000mg Per Serve
Australian Sourced Tasmanian Cattle
Pure Nose to Tail Nourishment
Freeze-Dried to Preserve Nutrients
Hormone & Antibiotic Free
Keto, Paleo & Carnivore friendly
Warning: Please seek professional advice before taking this product. Vitamins and supplements should not replace a balanced diet.
Source: melrosehealth.com.au