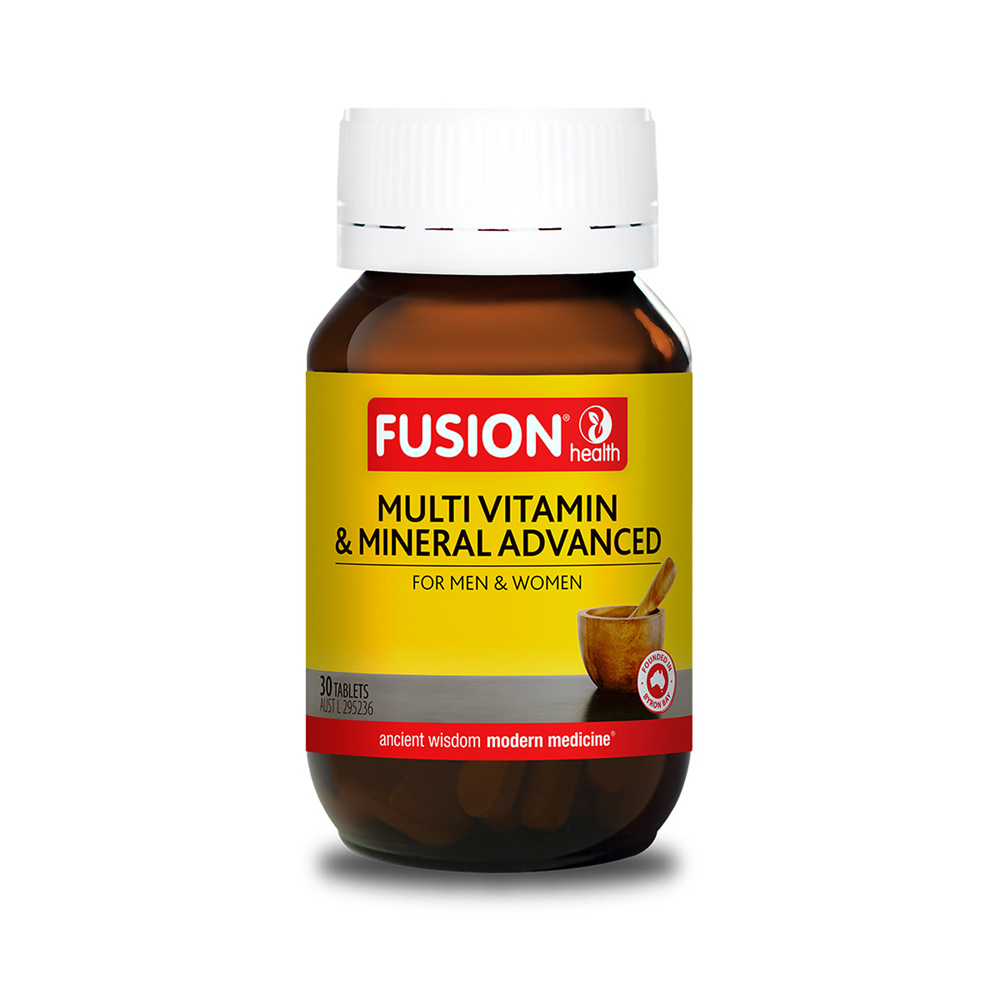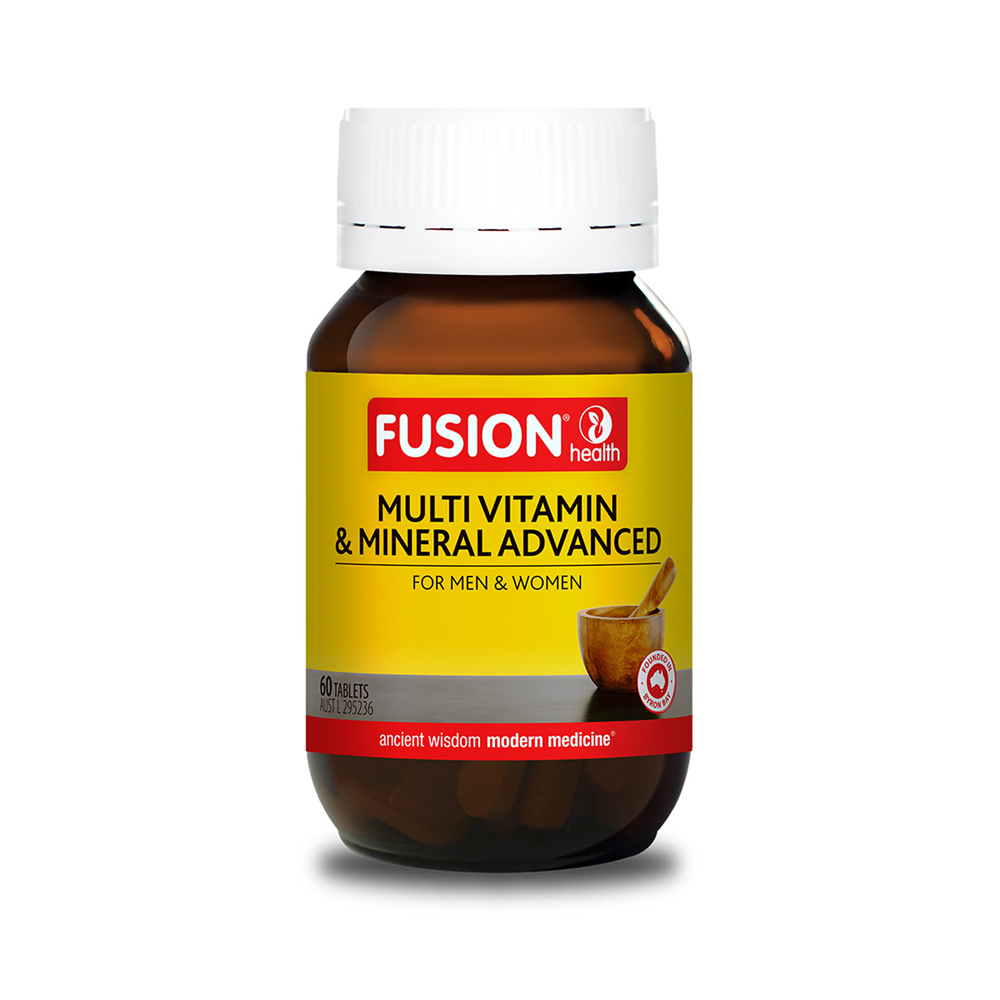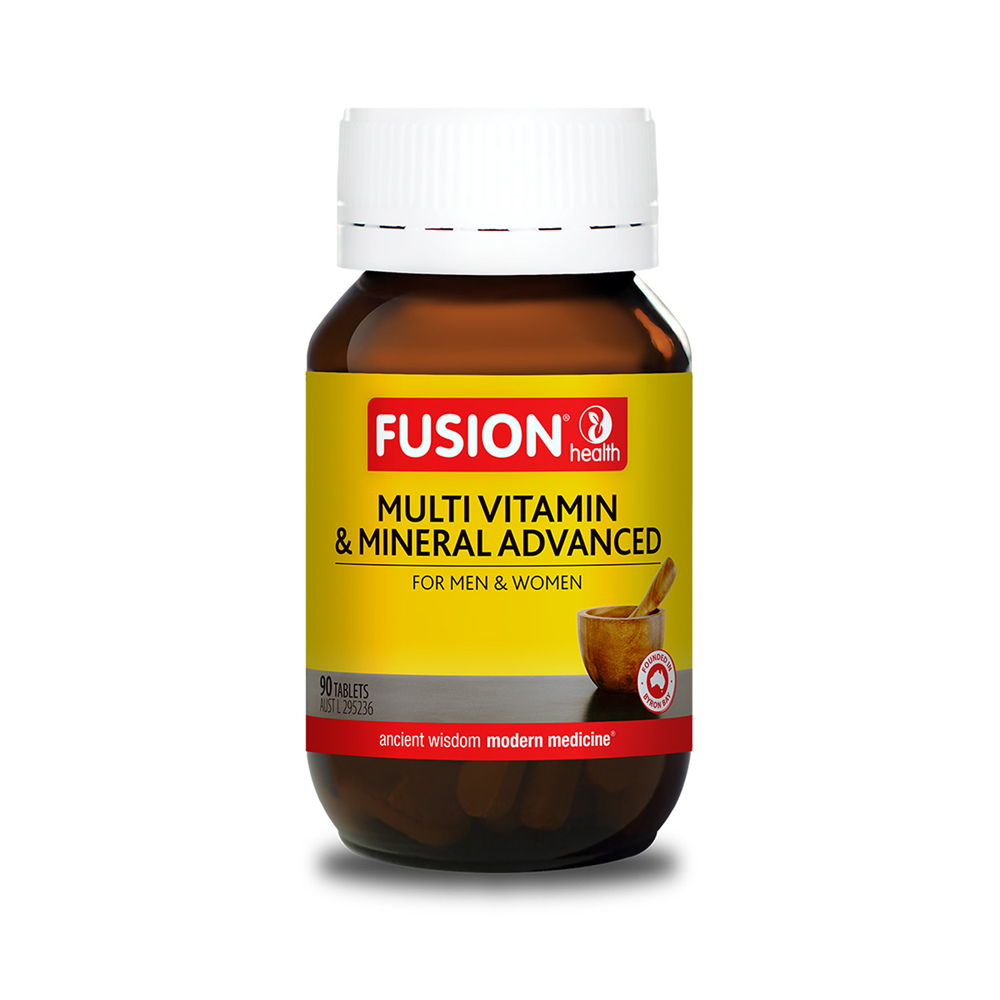 Looking for multivitamin supplements? Fusion Health Multi Vitamin and Mineral Advanced tablets are a high-potency vitamin and mineral formula to help boost your immune health.
The tablet is suitable for both men and women, and can be used as a once-a-day vitamin boost.
For more supplements, and health and wellbeing products, visit Natures Works – your local health food store.
Contains:
Vitamins A, C and D, selenium and zinc to support healthy immune system function
B-group vitamins to support energy production
Vitamins B5 and B6 to support a healthy stress response in the body
Antioxidant vitamins C and E
Vitamin D to support healthy bones
Zinc and vitamin B12 for healthy brain function
Vitamin K to maintain healthy cardiovascular system function and arteries
No added artificial colours, flavours or preservatives, yeast, gluten, wheat, nuts or dairy products.
| | |
| --- | --- |
| Variants | 30 Tabs ,60 Tabs ,90 Tabs |
| Recommended dosage: | Adults: Take 1 tablet once a day, or as professionally prescribed. Take with food. |
| Advice: | This product may not be right for you. Read the warnings before purchase. Follow the directions for use. If symptoms persist, talk to your health professional. Vitamins and minerals can only be of assistance if dietary intake is inadequate |
| Warning: | Vitamins and minerals can only be of assistance if dietary intake is inadequate. This product contains selenium which is toxic in high doses. This product contains selenium which is toxic in high doses. A daily dose of 150 micrograms for adults of selenium from dietary supplements should not be exceeded. If you are pregnant or breastfeeding, talk to your health professional before use. |