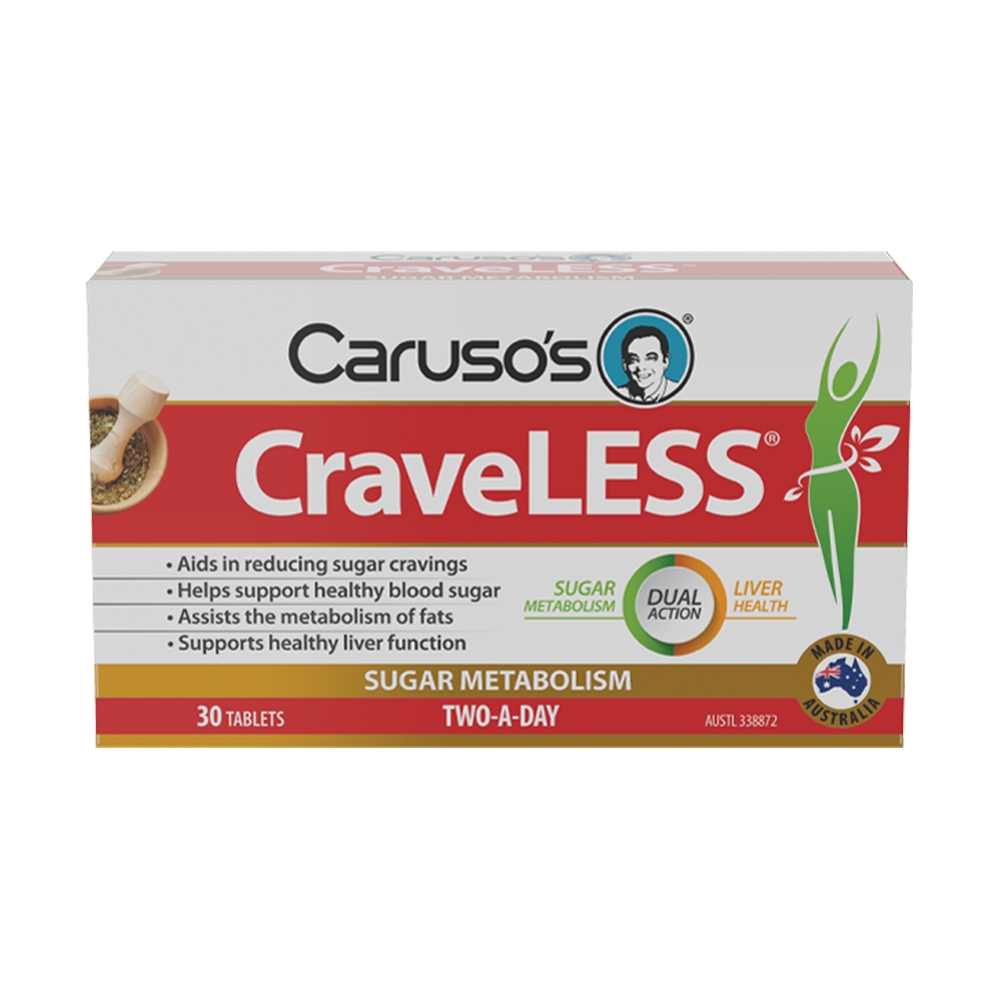 Caruso's CraveLESS is a 2-in-1, bi-layer tablet with key ingredients that support healthy liver function and glucose metabolism, and also helps to reduce sugar cravings. Caruso's CraveLESS may be used alongside a downloadable, easy to follow, healthy eating and exercise plan.
Caruso's CraveLESS Health Indications:

Aids in reducing sugar cravings
Supports healthy blood sugar

Assists metabolism of fats

Supports healthy liver function
Cautions:
Always read the label. Follow the directions for use.
If symptoms persist, worsen or change unexpectedly, talk to your health professional. Not to be taken during pregnancy or breastfeeding.
Not to be used in children under the age of 18.
Vitamin supplements should not replace a balanced diet.
Contraindications:
Not to be used by those with gall bladder obstruction and presence of gallstones.
Blood glucose levels should be monitored when used in conjunction with hypoglycaemic drugs and Insulin.
Take at least 2 hours away from pharmaceutical medications.
Source: carusosnaturalhealth.com.au
| | |
| --- | --- |
| Weight | 333G |
| Variants | 30 Tabs ,60 Tabs |
| | |