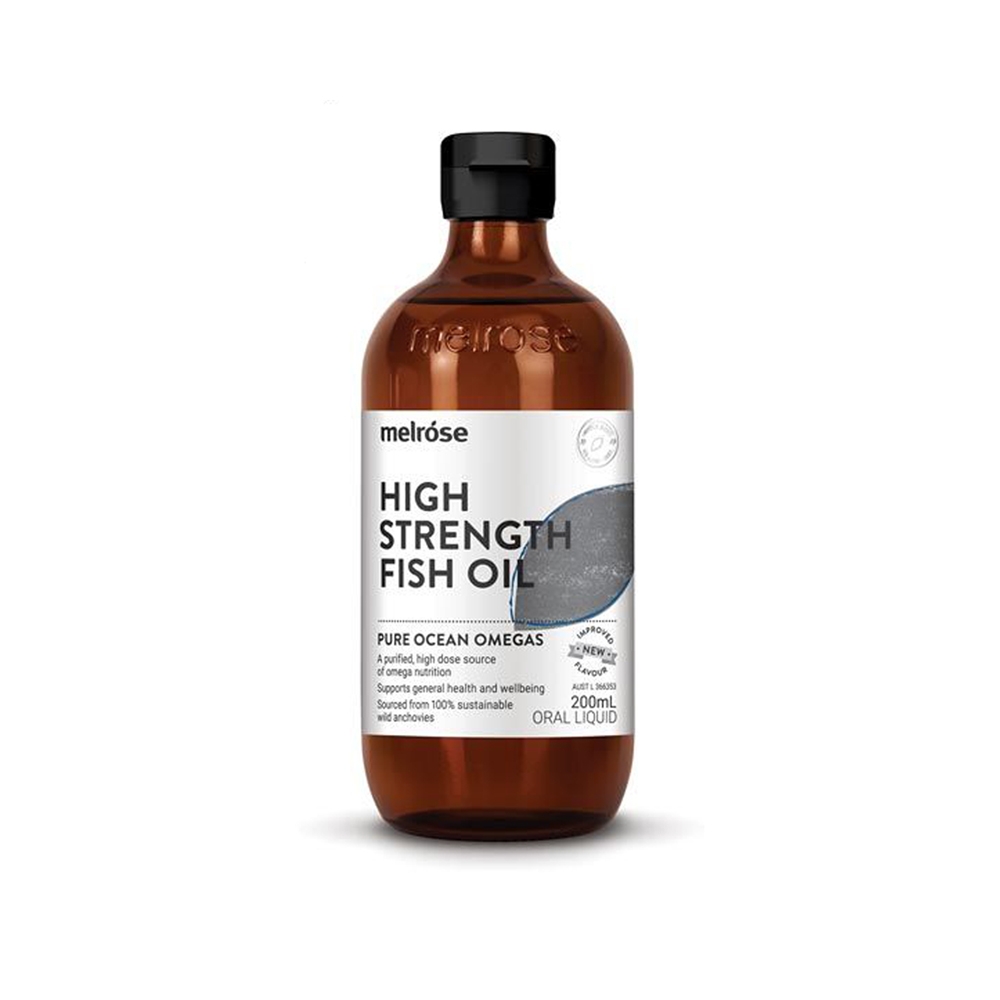 Melrose High Strength Fish Oil
200ml Oral Liquid - $35.90
$35.90 INC. GST
Concentrated Omega-3s
Strong dose of EPA and DHA to support cardiovascular system health
Supports brain health and cognitive function
Concentrated omegas to support eye function
1 tsp of Melrose High Strength Fish Oil contain more Omega-3 fatty acids than 9 standard 1000mg fish oil capsules
Holds a Friend of the Sea certificate, so you can be sure this is sourced using methods that conserve marine habitats and resources
Melrose High Strength Fish Oil is derived from 100% sustainable wild anchovies from the South Pacific. This omega formulas contains a concentrated source of essential omega-3 fatty acids eicosapentaenoic acid (EPA) and docosahexaenoic acid (DHA), to support whole body heath. The strong dose of EPA and DHA supports cardiovascular health, maintains and supports eye integrity and maintains brain health. The patented purification process and independent lab testing for heavy metals and environmental toxins ensures only the purest quality premium fish oil.
Cautions & Warnings
Always read the label. Follow the directions for use. If symptoms persist, talk to your health professional. Vitamin supplements can only be of assistance if dietary intake is inadequate. If you are pregnant, or considering becoming pregnant, do not take without consulting a health professional. Not to be used in children under 2 years of age without medical advice.
CONTAINS FISH.
Directions
Adults take 1 metric teaspoon (5ml) daily. Children 2 to 12 years take 2.5ml daily or as directed by your health professional.
Best consumed with food. Pleasant lemon flavour.
Source: www.melrosehealth.com.au
| | |
| --- | --- |
| Variants | 200ml Oral Liquid |
| | |