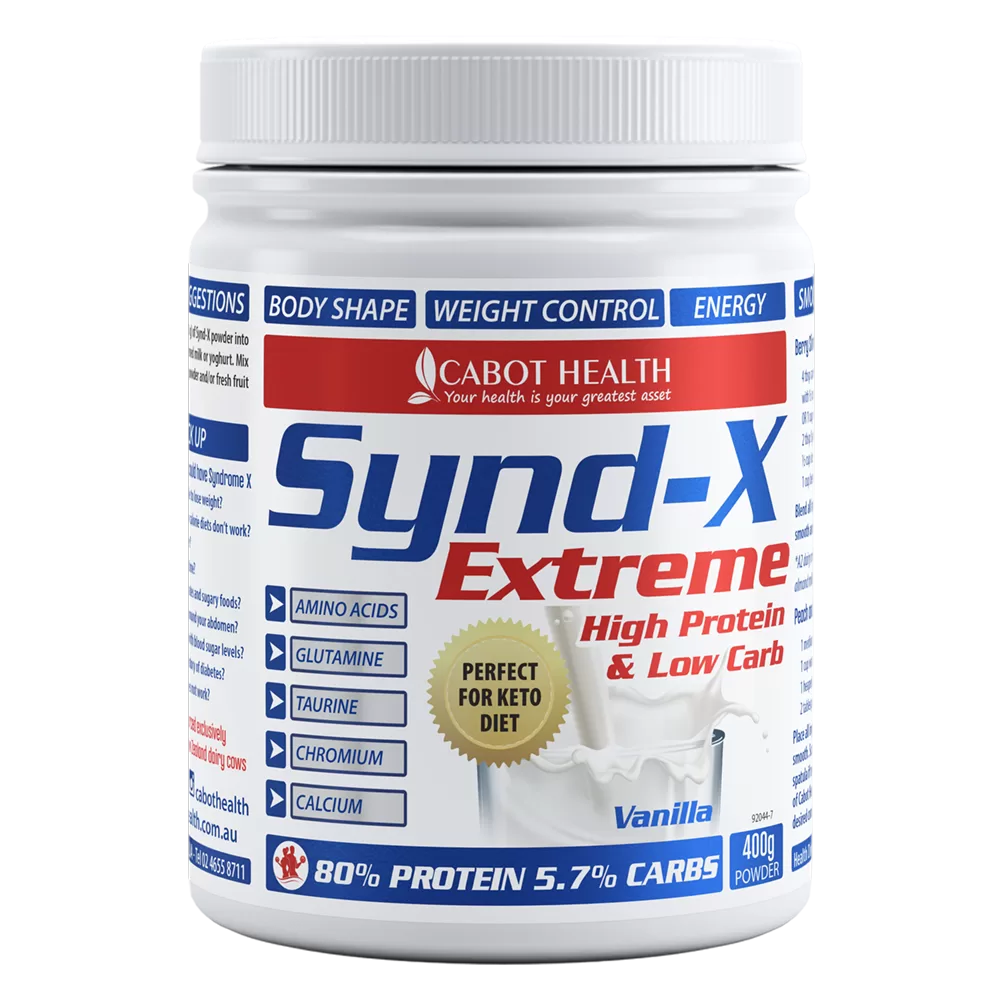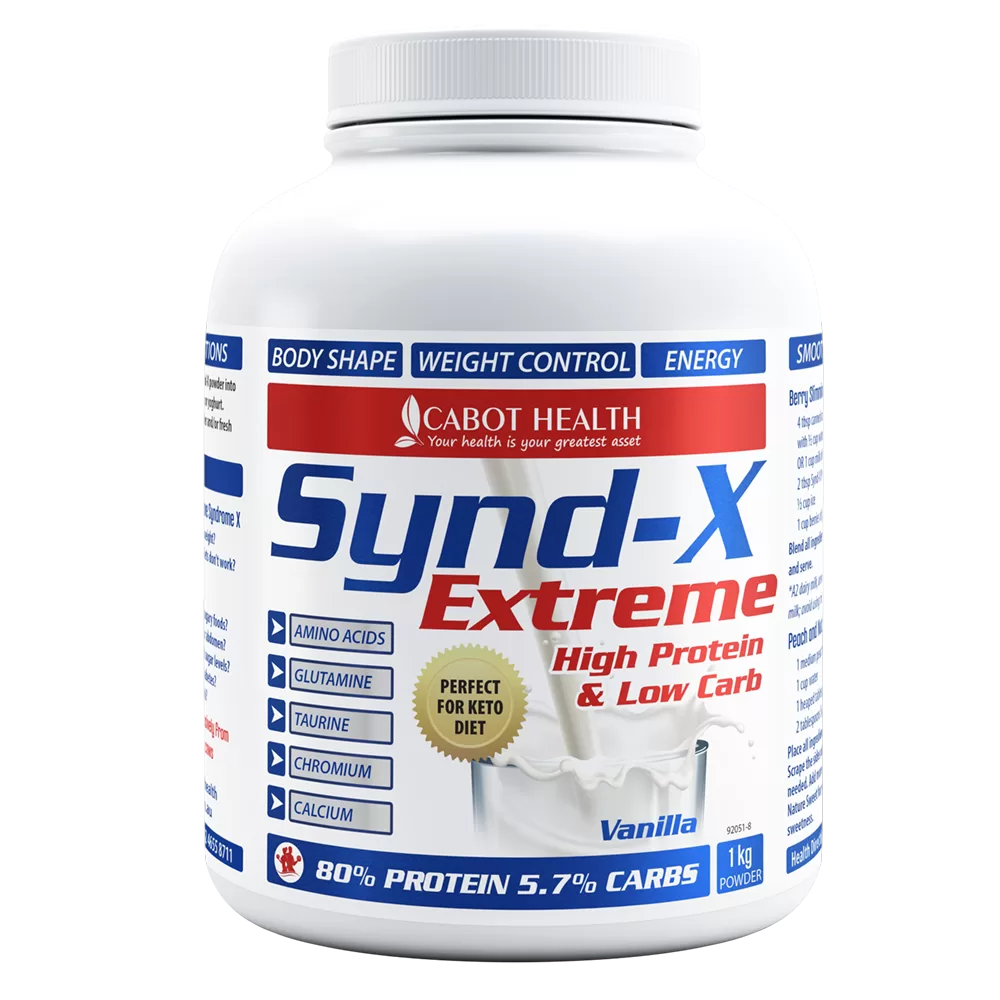 Cabot Health Synd-X Protein Powder is a unique formula of pure whey protein, essential amino acids and minerals combined to help nourish and support your body. This supplement is low carb and high in protein. The perfect addition to any weight loss program or low carb diet plan to help you achieve your health goals! Synd-X helps to balance blood sugar levels and decreases cravings for carbohydrates.
The Cabot Health Synd-X Protein Powder is made from the most absorbable form of protein available and is easily digested by the body. This protein powder would suit gym-goers, athletes and body builders as well as the average person who wants a good quality protein to supplement their diet.
Glutamine, taurine and chromium have been strategically added to the product to assist your body with glucose metabolism, liver function and maintaining gut health. This makes it an ideal formulation for anyone who struggles with blood sugar fluctuations or those who have compromised liver or gut function.
For more health and wellbeing products, including protein powder, in Hobart, Launceston or anywhere in Tasmania, make sure to visit your local Nature's Works health store.
Synd-X could be useful for those who:
Want to lose weight
Lack time and need a quick, nutritious snack
Suffer from insulin resistance or metabolic syndrome
Lack energy throughout the day
Have a fatty or damaged liver
Are following a low carbohydrate diet
Want to build muscle mass
Have cravings for carbohydrates or sugar
Tend to get hungry between meals
Features:
Gluten Free
Yeast Free
No Sugar Added
Free from Artificial Colours & Preservatives
Free from Artificial Flavours & Sweeteners
From Grass-fed NZ Cows
Cautions and contraindications:
Exercise caution in those who are lactose intolerant.
Contains small amounts of milk protein (casein), therefore unsuitable for those with severe dairy allergies.
| | |
| --- | --- |
| Variants | 400gm ,1kg |
| Ingredients: | Dairy whey protein concentrate, from milk (96.6%) [contains lactose], extra amino acids [glutamine and taurine], natural vanilla flavour, stevia and chromium. Contains: Milk. |
| Caution Advice: | Exercise caution in those who are lactose intolerant. Contains small amounts of milk protein (casein), therefore unsuitable for those with severe dairy allergies. |