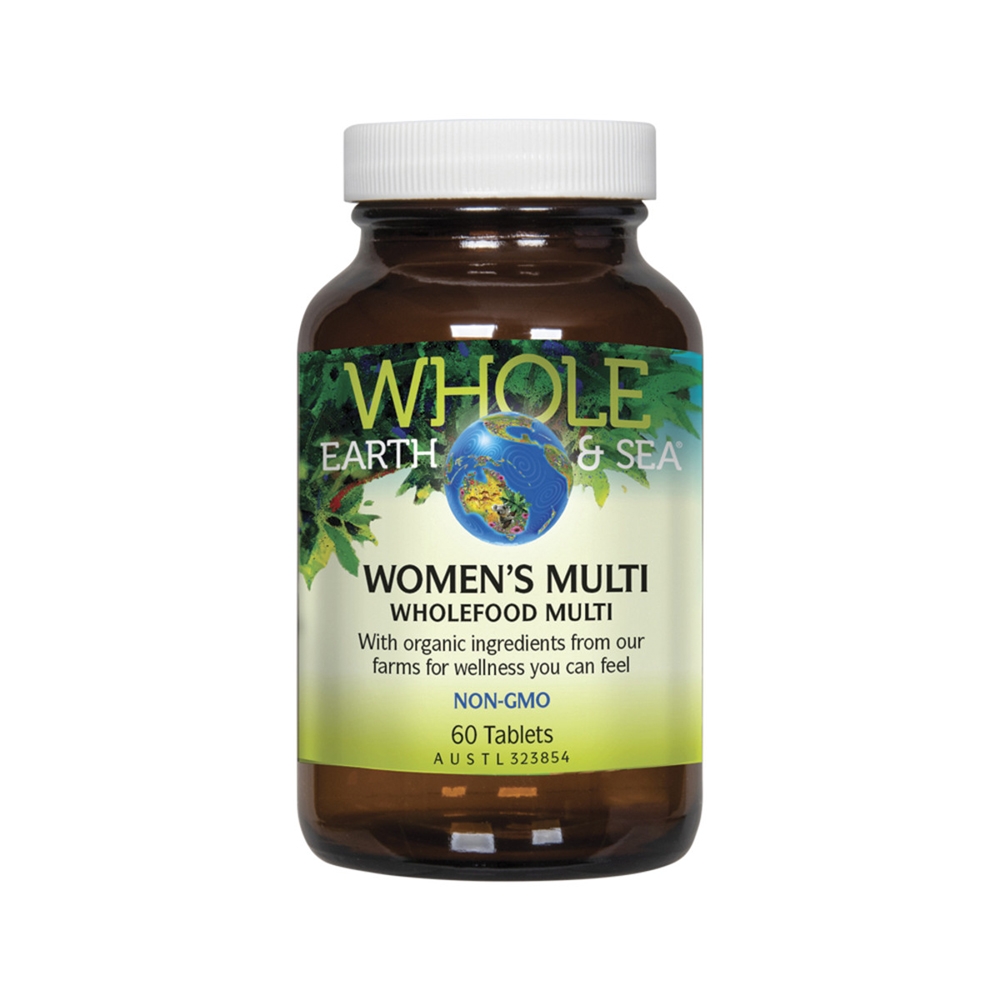 Whole Earth & Sea Women's Multi bioenergetic formula contains meaningful levels of more than 20 vitamins and minerals, including iron, along with a wide array of enzymes, antioxidants and polyphenols from their Farm Fresh Factors™ and other whole food ingredients.
It is made from the highest quality organic ingredients and contains vitamins, minerals and other nutrients to energize and support the various health needs of younger women. It does not contain gluten or corn. This product is completely suitable for vegans.
Suggested Usage: 2 tablets per day or as directed by a health professional.
Cautions: For adult use only. Consult with a health professional prior to use if you are taking blood thinners. Do not use if you are pregnant or breastfeeding. Keep out of the reach of children.
Source: wholeearthsea.com.au