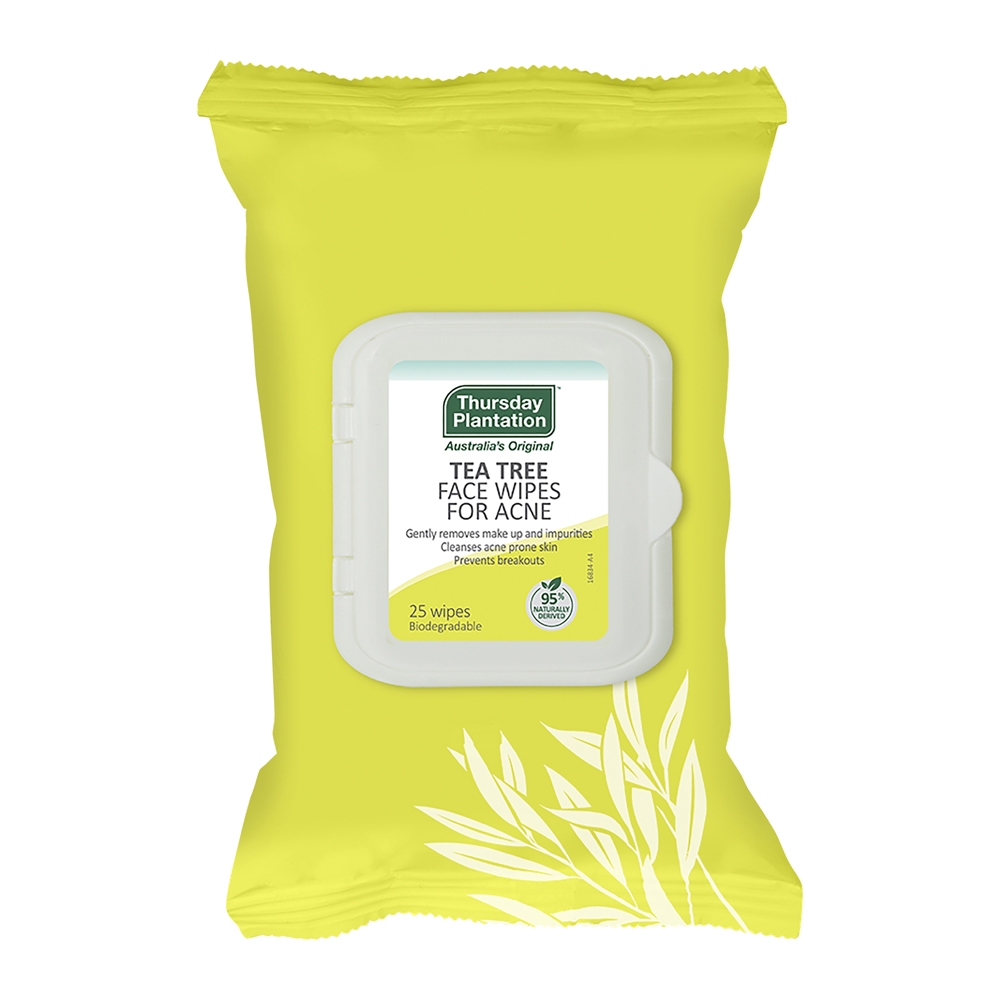 Thursday Plantation Tea Tree Face Wipes for Acne combine the antibacterial power of Tea Tree Oil with the soothing properties of Copaiba Oil to help clear the skin from acne and maintain a clear complexion.
Tea Tree Face Wipes for Acne help to:

Gently remove make up, bacteria and impurities from the skin without irritation.
Control acne by cleansing the skin.
Reduce the occurrence of acne.
Reduce redness and calm the skin.
Absorb excess sebum.