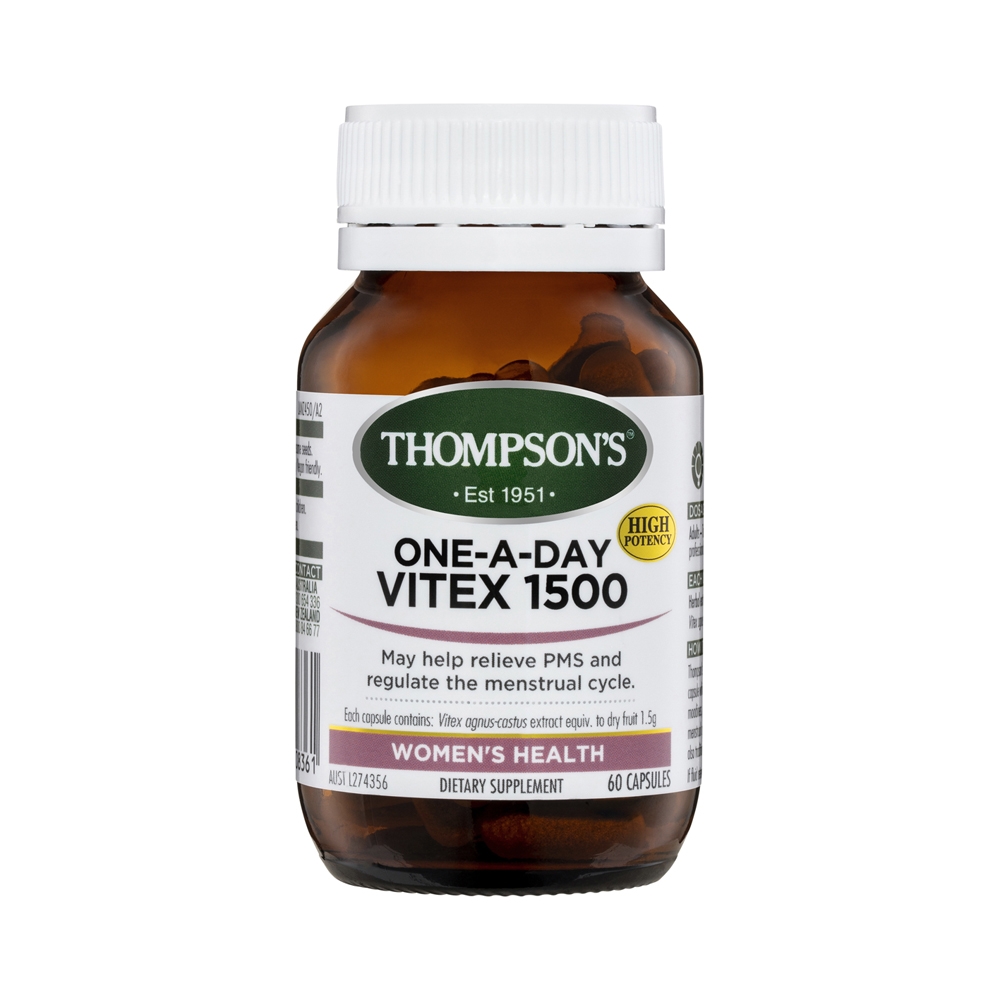 Thompson's One-A-Day Vitex 1500 is a high potency capsule which may help relieve premenstrual symptoms such as nervous tension, moodiness, bloating, fluid retention and breast pain. It also helps regulate the menstrual cycle, may relieve irregular periods and improve general wellbeing. Vitex has also traditionally been used in Western herbal medicine for the relief of acne.
NO ADDED - Gluten, lactose, nuts, shellfish, dairy, egg, fish, sugar, sesame seeds. No artificial colours, preservatives flavours.
ACTIVE INGREDIENTS Each capsule contains: Herbal extract equiv. to dry: Vitex agnus-castus (Chaste Tree) fruit 1.5g (1500mg)
Warnings:
If symptoms persist consult your healthcare professional. If fluid retention persists, seek medical advice.
Dosage:
Adults- Take one capsule daily, first thing in the morning or as professionally prescribed.
Source: www.thompsonsnutrition.com.au