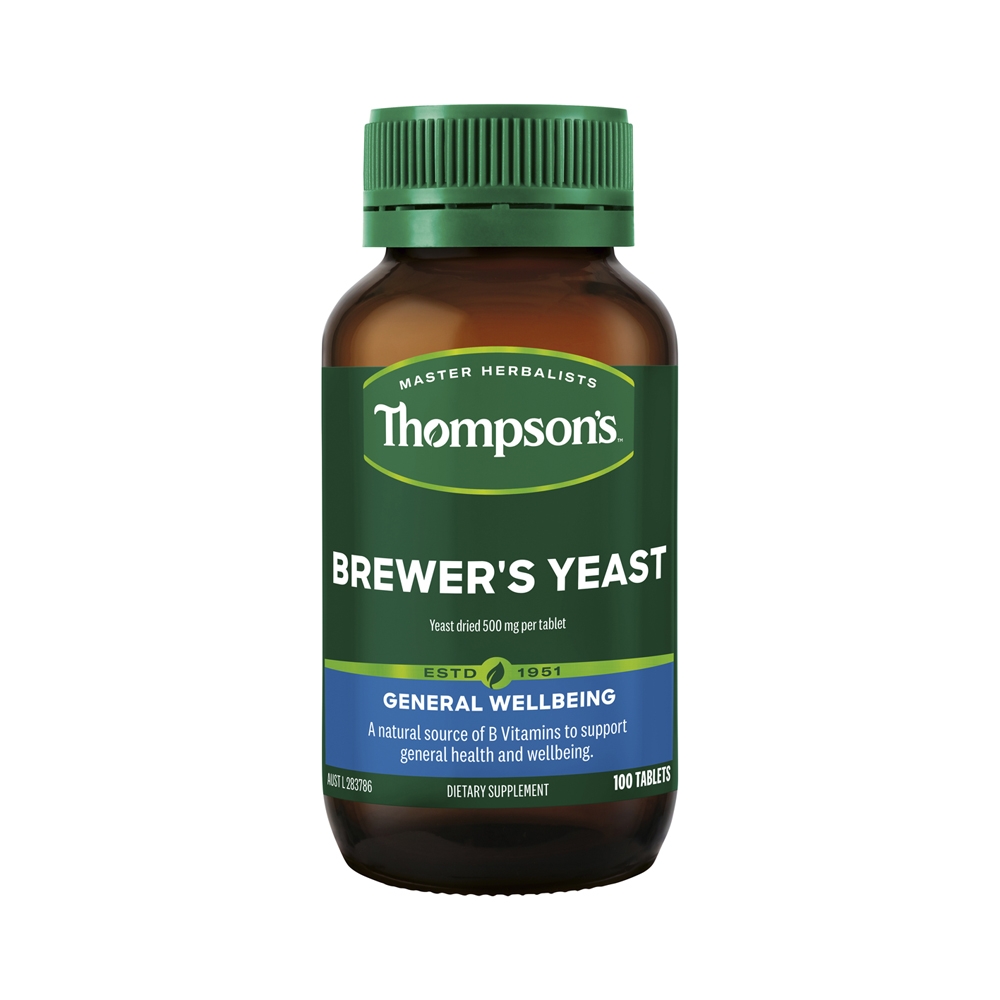 Thompson's Brewers Yeast provides a natural source of B Vitamins to support general health and wellbeing. It is a great natural source of B vitamins over regular B complex vitamins.
COUNTRY OF ORIGIN Australia
MADE IN Australia
COUNTRY OF PACKAGING Australia
Always read the label and follow the directions for use.
ADULT DOSAGE Adults - Take four tablets, three times daily (with food), or as professionally prescribed.
STORAGE INSTRUCTIONS Store below 30°C in a dry place. Do not use if bottle and/or cap seal is missing or broken. Keep out of reach of children.
PRECAUTIONS
This particular product does not contain herbs. Vegetarian friendly.
NO ADDED: Lactose, nuts, shellfish, sugars, dairy, egg, fish, sesame seeds, soya beans. No artificial colours, flavours or preservatives.
Source: www.thompsonsnutrition.com.au