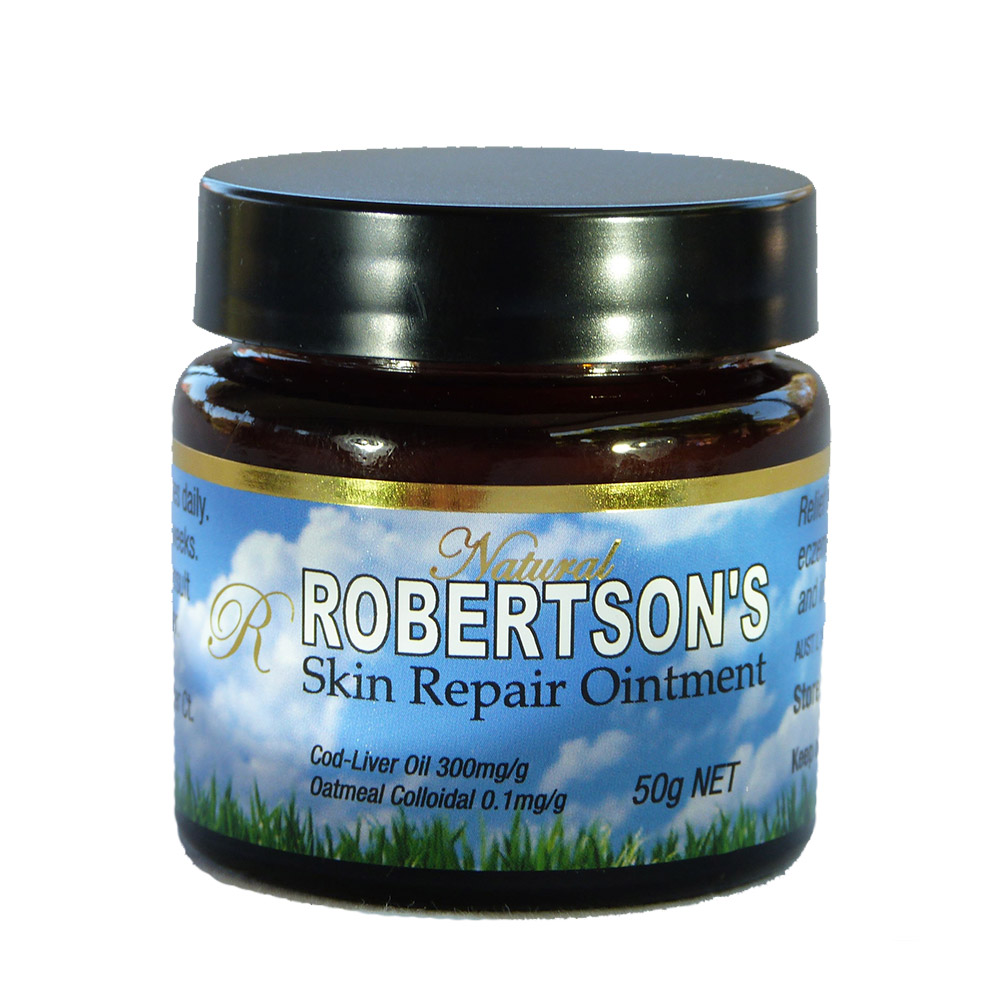 Robertson's Skin Repair Ointment
50gm - $37.95
$37.95 INC. GST
Robertson's Skin Repair Ointment contains natural active ingredients of Cod Liver Oil 300mg/g and Colloidal Oatmeal 0.1mg/g to relieve the symptoms of eczema and dry and inflamed skin conditions.
Cod Liver Oil contains Omega 3 Fatty Acids; E.P.A.(eicosapentaenoic acid) and D.H.A. (docosahexaenoic acid). Colloidal Oatmeal contains Avenanthramides. Together, these natural active ingredients in Robertson's eczema cream help treat dry, inflamed skin conditions whilst providing a skin-protectant and barrier-enhancing benefit to help repair and protect a compromised epidermal barrier.
Itching is caused by extremely dry skin. Robertson's eczema cream is a very thick ointment and it's deep moisturising action helps to stop the itch. The active ingredients help to protect and repair the skin.
Directions: Apply three times daily. Because Robertson's is a very thick ointment, only a small amount of ointment is needed per application. There may be reddening of the affected area, but after several applications, the redness will subside. If prone to skin allergies, patch test on a small area of unaffected skin first. Always read the label. Use only as directed. If symptoms persist, consult your health care practitioner.
Source: eczemarelief.com.au