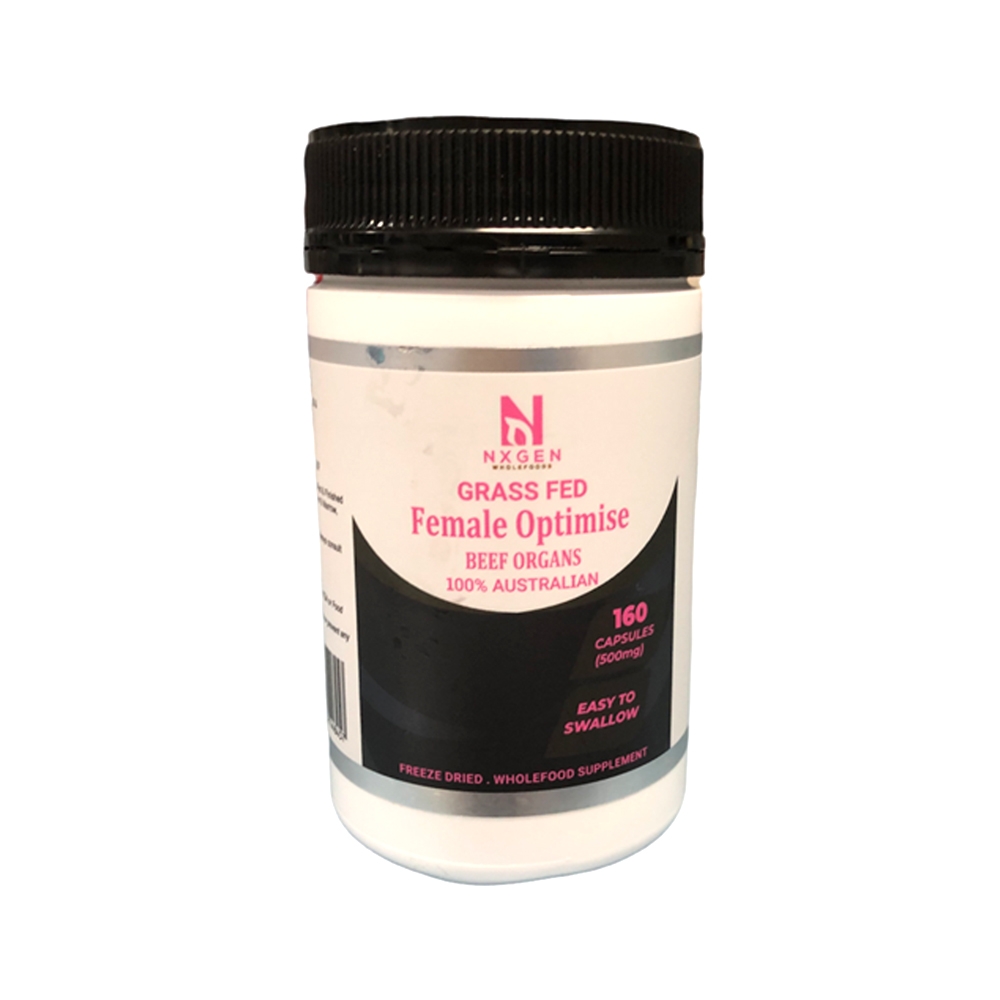 Female Optimise is a FEMM supplement from bovine glandular tissue. 100% wholefood, to aid women of all ages through the different stages of their reproductive life.
Scientifically formulated for breast feeding mothers and for women experiencing irregular cycles and reproductive health issues.
Female Optimise works by helping to keep natural hormones in balance through better diet and as a result of specific peptides, cofactors and enzymes, unique to glandular tissue, that help repair damaged tissue caused by natural body changes, surgical operations and other health issues.
For further information please visit nxgenwholefoods.com.au

AMOUNT PER SERVING
Grass Fed Reproductive Tissue (Bovine) 1100MG- Ovary, Uterus, and Fallopian Tubes
Grass Fed Mammary (Bovine) 300MG
Grass Fed Liver (Bovine) 300MG
Grass Fed Bone Marrow (Bovine) 300MG
OTHER INGREDIENTS: (Beef Gelatin) Capsules
SUGGESTED USE: 4 capsules daily or as directed by a healthcare professional.
Source: nxgenwholefoods.com.au

| | |
| --- | --- |
| Weight | 444G |
| Variants | 160 Caps |
| | |