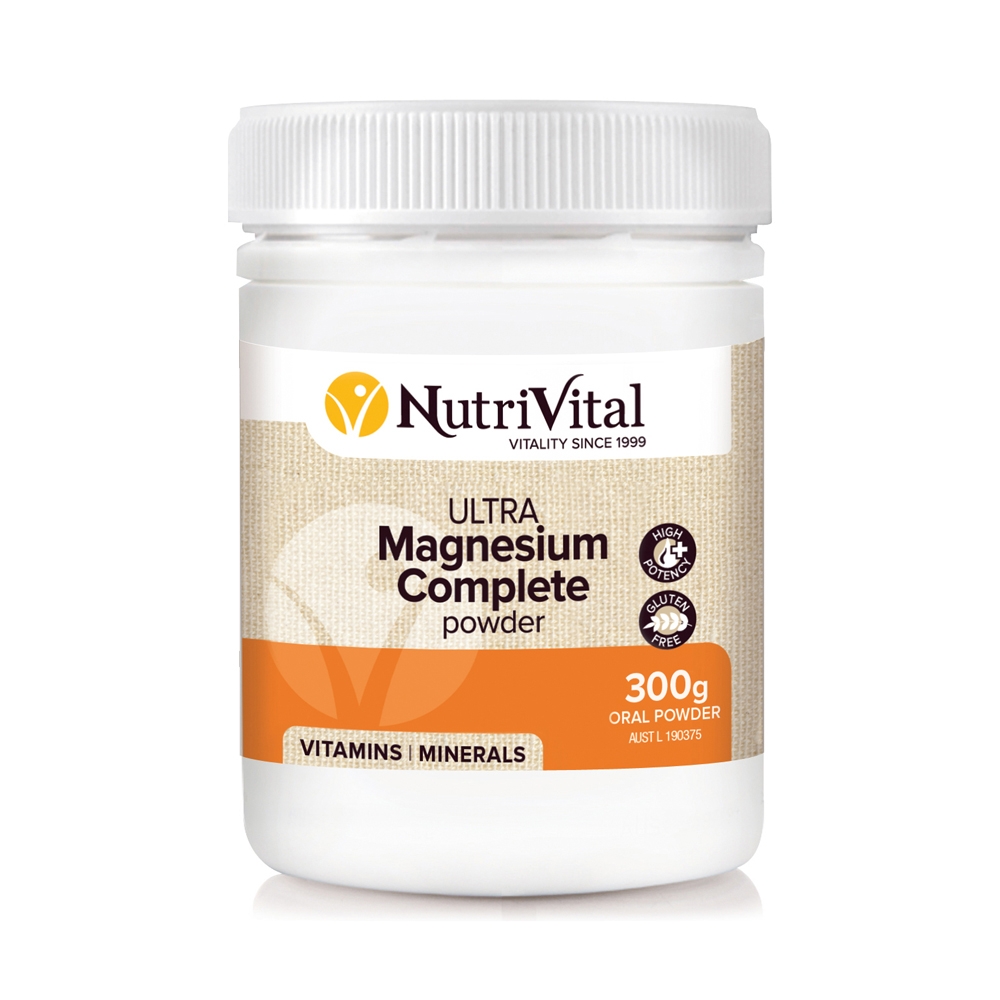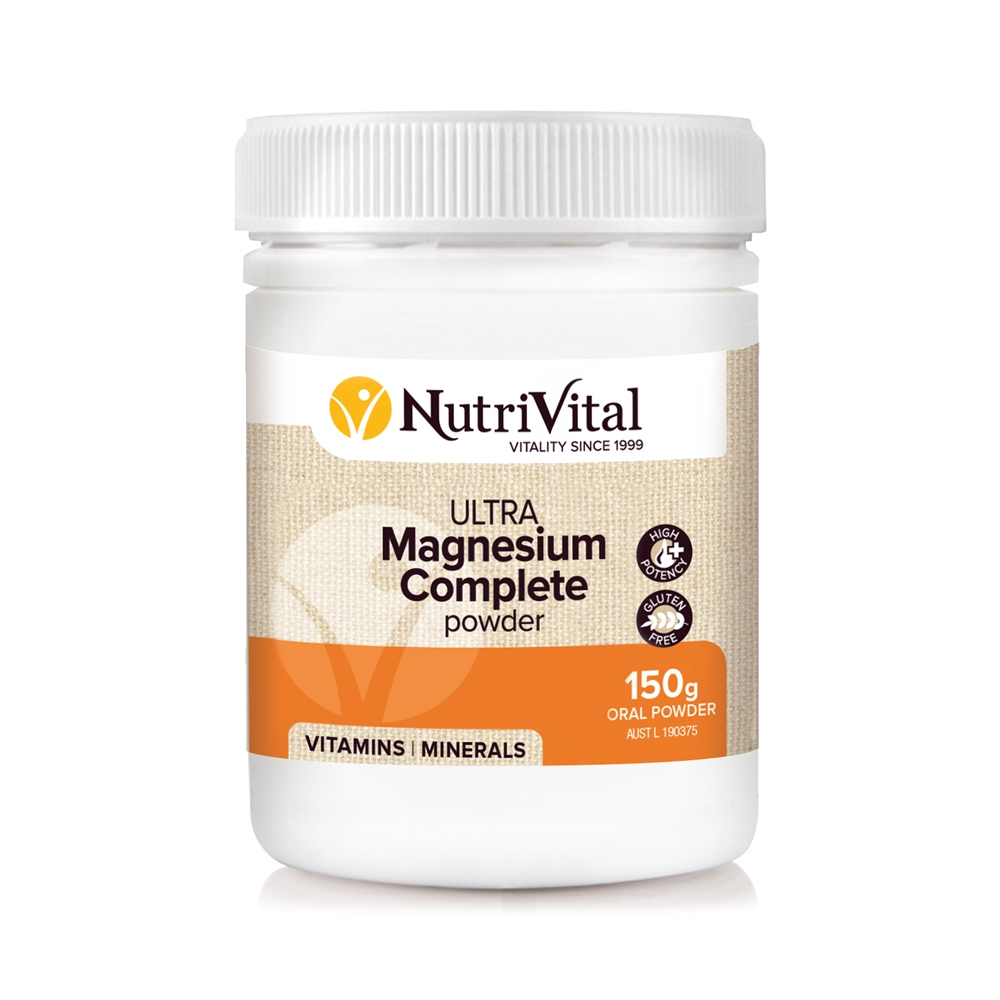 NutriVital Ultra Magnesium Complete Powder is a high source of magnesium. Supports bone health, maintains body electrolyte balance and muscle function. Magnesium supports cardiovascular system health and maintains healthy neuromuscular function. Nicotinamide, vitamin B6 and magnesium support energy levels.
Adults only: Mix one scoop of powder into 200ml of either juice or water daily. Stir well and drink promptly for best results. The powder provides a refreshing lemon and lime flavour when mixed with water.
WARNING - Stop taking this medication if you experience tingling, burning or numbness and see your healthcare practitioner as soon as possible. (Contains vitamin B6) This medicine contains selenium which is toxic in high doses. A daily dose of 150 micrograms for adults of selenium from dietary supplements should not be exceeded. Vitamins and minerals can only be of assistance if dietary intake is inadequate. Always read the label. Follow the directions for use. Contains sulfites.
Source: nutrivital.com.au