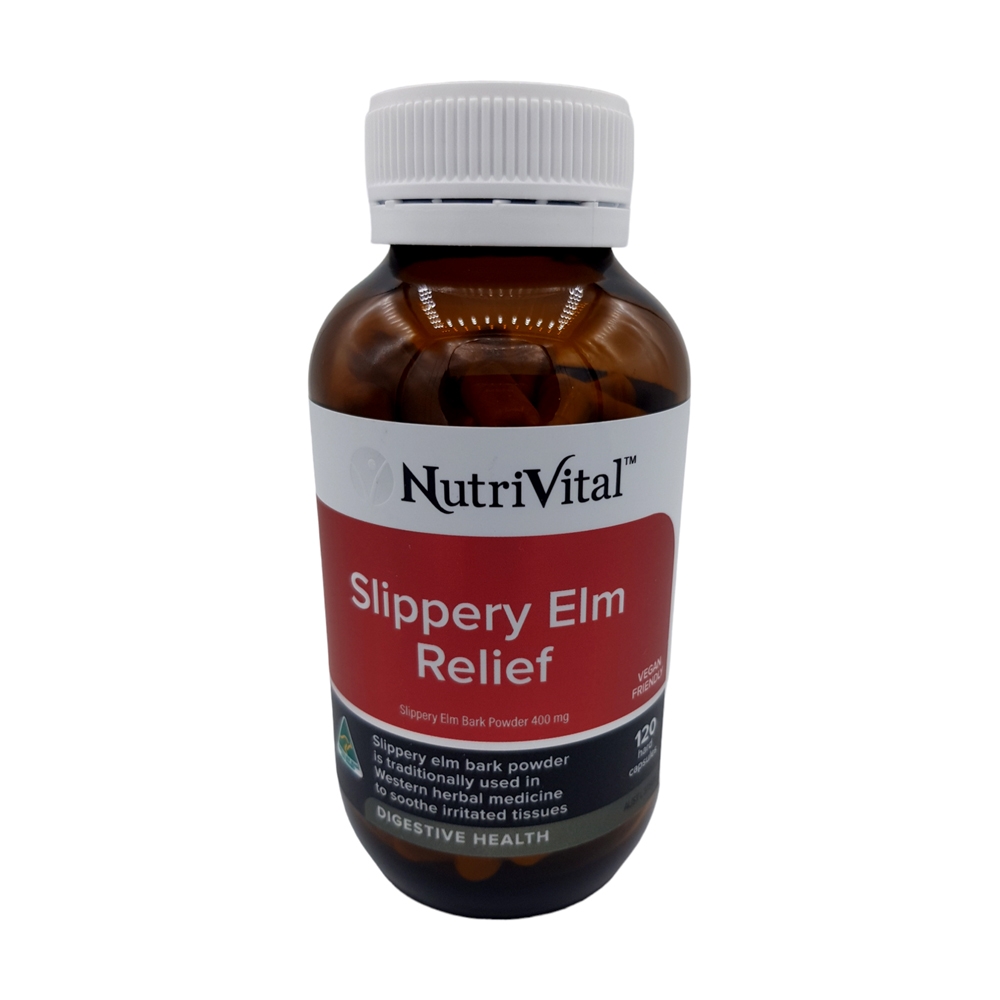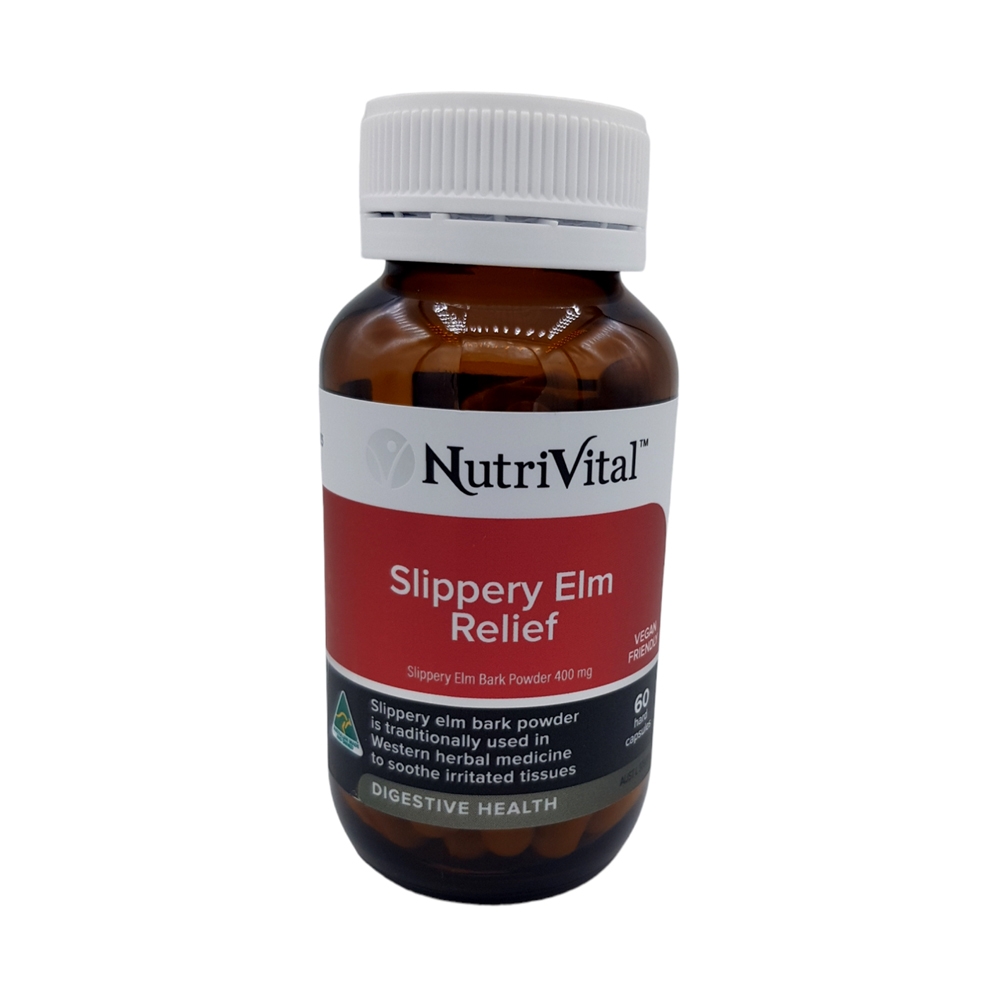 NutriVital Slippery Elm Relief capsules contains therapeutic slippery elm bark powder traditionally used to support gastrointestinal mucosal membrane health. Slippery elm bark is a demulcent that is capable of soothing the lining of the stomach and intestines and reducing irritation. Capsules may be separated, and contents mixed with a little warm water for treating heartburn, also known as acid reflux.
Adults: take 2 capsules three times daily with water before a meal, or as directed by your healthcare professional. Capsules may be separated and mix powder with warm water and swallow. To be taken away from other medication.
Slippery Elm may slow the absorption and reduce serum levels of oral drugs. Not recommended during pregnancy. If symptoms persist, talk to your health professional. Always read the label. Follow the directions for use.
Source: govita.com.au

| | |
| --- | --- |
| Variants | 120 Caps ,60 Caps |
| Nutri Vital | Slippery Elm |