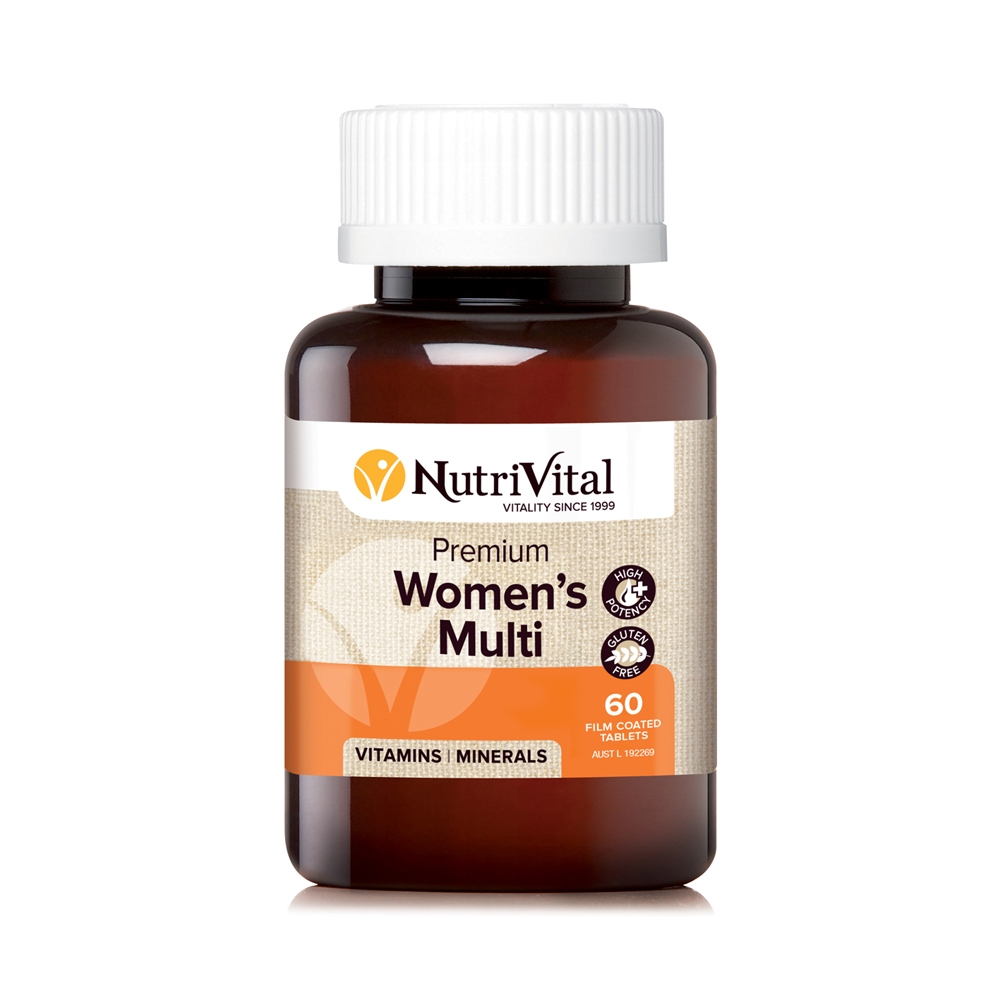 NutriVital Premium Women's Multi is a comprehensive vitamin, mineral and herbal formula containing antioxidants which help reduce free radical damage to body cells and support general health and wellbeing. Contains B vitamins and iron to support energy levels. B vitamins, vitamin C and zinc support nervous system function. Betacarotene and vitamins C and E plus B vitamins, selenium, zinc and iron maintain immune system health. Vitamin C and silicon support connective tissue production and collagen formation. Iron helps maintain transport of oxygen in the body.
Adults only: Take one tablet daily with water or as directed by your healthcare professional.
WARNING: This medicine contains selenium which is toxic in high doses. A daily dose of 150 micrograms for adults of selenium from dietary supplements should not be exceeded.
WARNING: Stop taking this medication if you experience tingling, burning or numbness and see your healthcare practitioner as soon as possible. (Contains vitamin B6) Vitamins and minerals can only be of assistance if dietary intake is inadequate. If symptoms persist, talk to your health professional. If indicated for reproductive health: If you are pregnant or consider becoming pregnant advise your doctor of any medicine you take during pregnancy, particularly in your first trimester. Always read the label. Follow the directions for use. Phenylketonurics - this product contains phenylalanine. Contains soya bean products.
Source: nutrivital.com.au