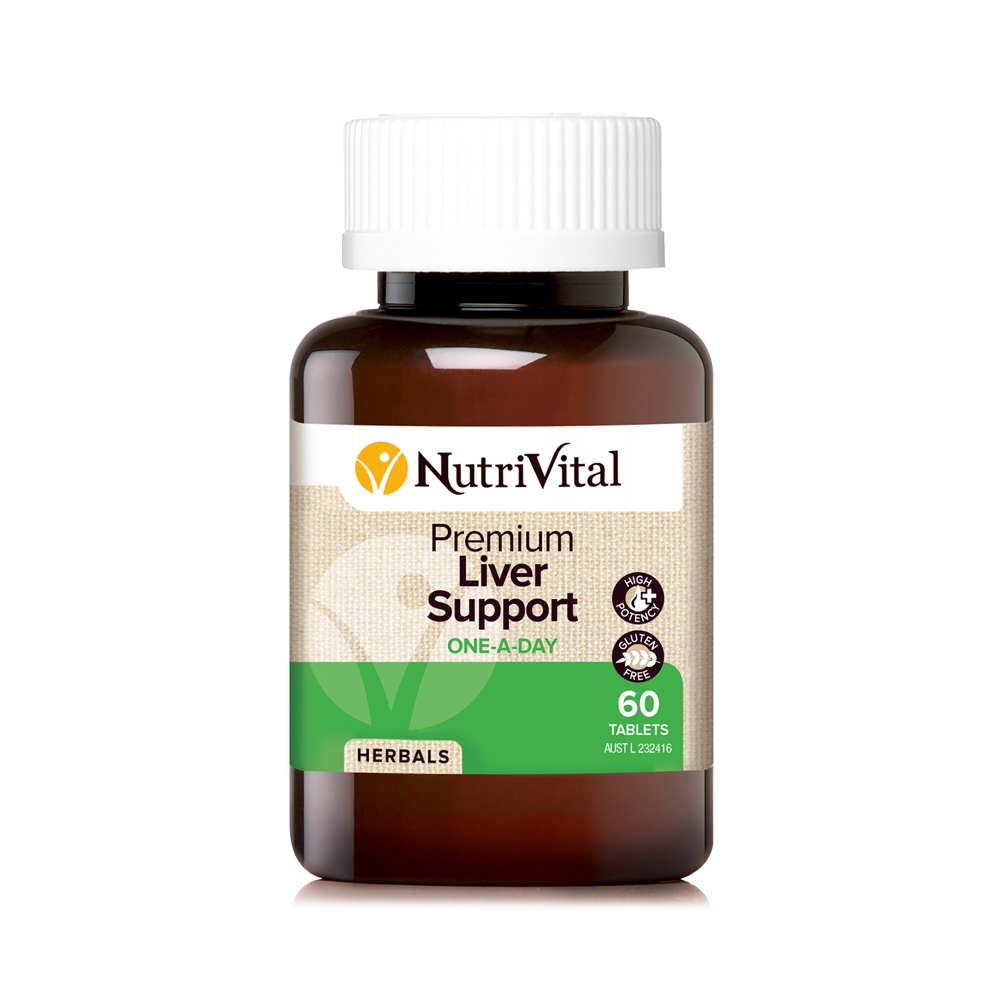 NutriVital Premium Liver Support contains milk thistle which supports healthy liver function and globe artichoke to relieve symptoms of indigestion. Also contains antioxidants taurine, selenium and ascorbic acid to reduce free radicals formed in the body. Schisandra and selenium support healthy liver function.
Adults only: Take one tablet daily with water or as directed by your healthcare professional.
If symptoms persist talk to your healthcare practitioner.
WARNING: This medicine contains selenium which is toxic in high doses. A daily dose of 150 micrograms for adults of selenium from dietary supplements should not be exceeded. Vitamins and minerals can only be of assistance if dietary intake is inadequate. Always read the label. Follow the directions for use.
Source: nutrivital.com.au