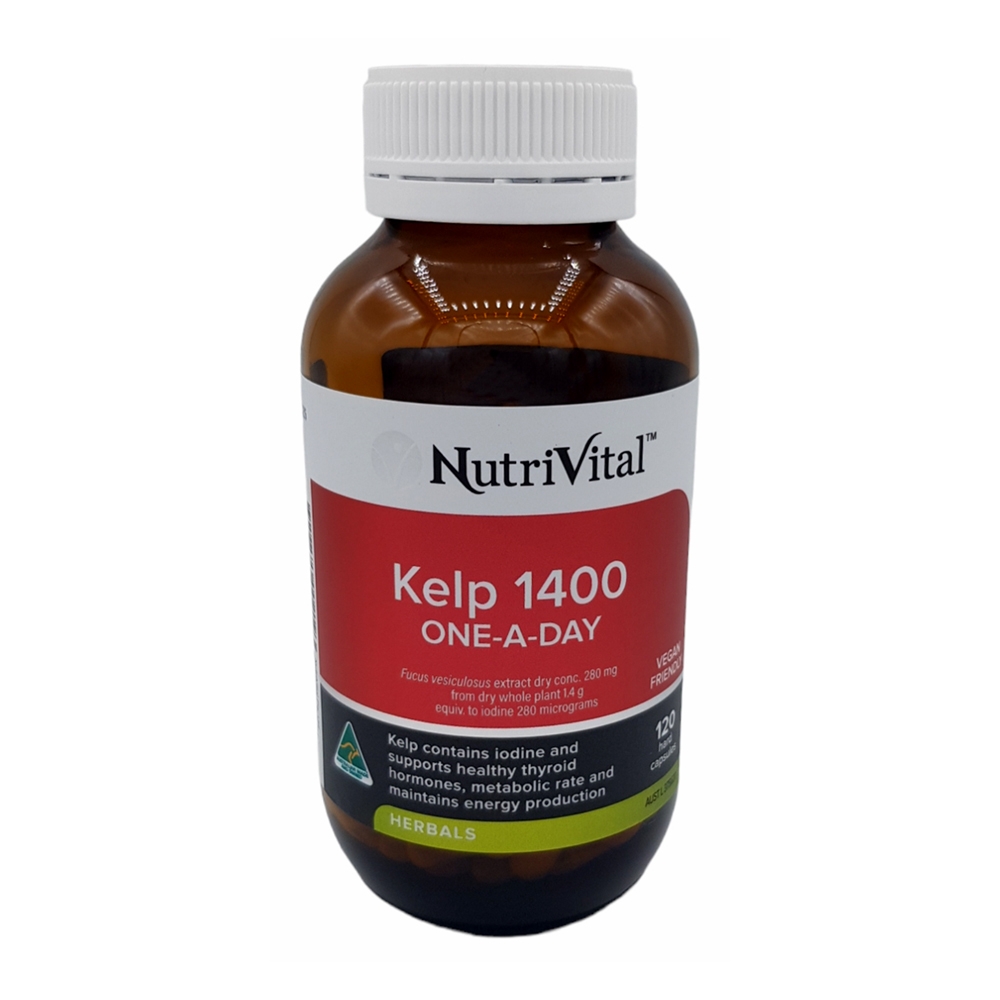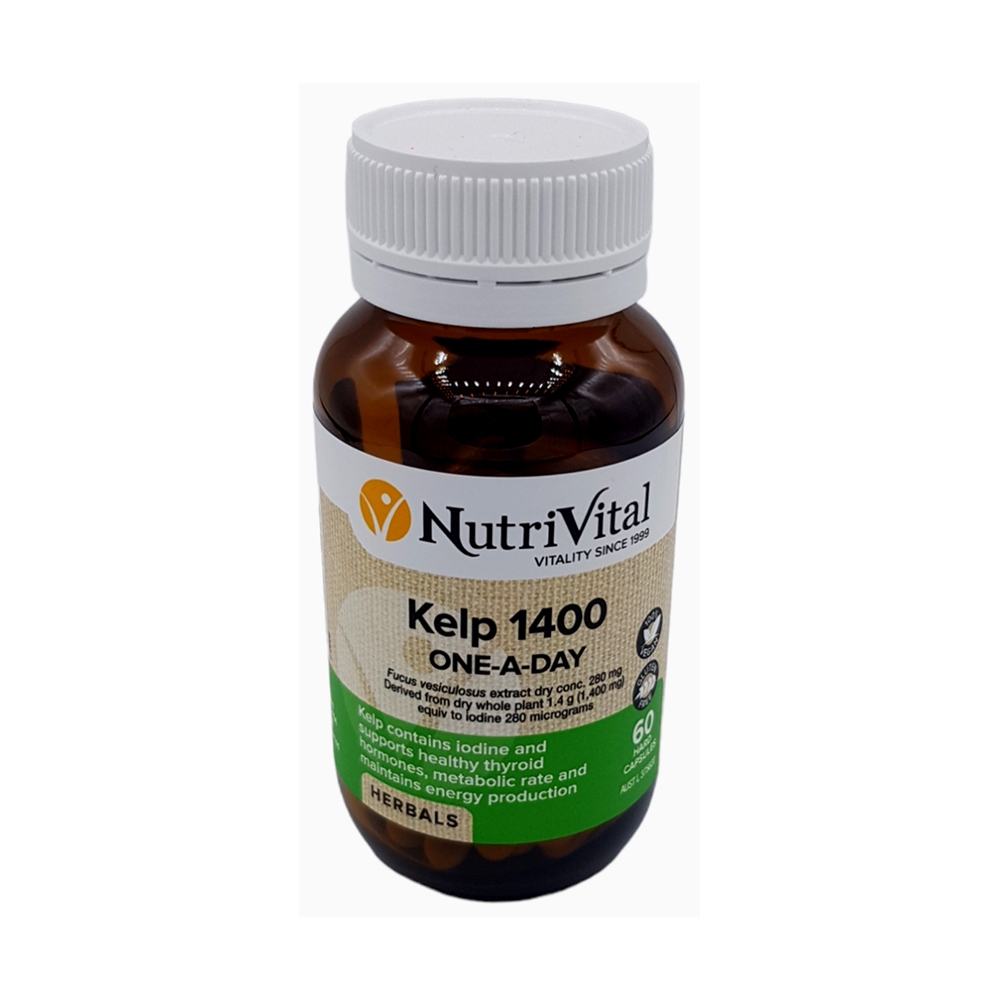 NutriVital Kelp 1400 One-A-Day capsules contains Fucus vesiculosus (kelp) 1400mg a source of naturally derived iodine which supports a healthy thyroid gland function and maintains the body's metabolism. Fucus vesiculosus extract is a certified organic fucoidan ingredient sourced from seaweed (commonly known as bladderwrack) grows in the pristine ocean waters of Nova Scotia and Brittany where it is harvested on an environmentally sustainable basis.
Adults: take 1 capsule daily before a meal or as directed by your healthcare professional.
Do not use if breast feeding, pregnant or likely to become pregnant. Do not use in combination with thyroid medication such as lithium or antithyroid drugs. Iodine may affect how thyroid medications work. Not to be taken with anticoagulant/antiplatelet medication. Vitamins and minerals can only be of assistance if dietary intake is inadequate. Always read the label. Follow the directions for use.
Source: govita.com.au

| | |
| --- | --- |
| Variants | 120 Caps ,60 Caps |
| Nutri Vital | Kelp 1400 OAD |