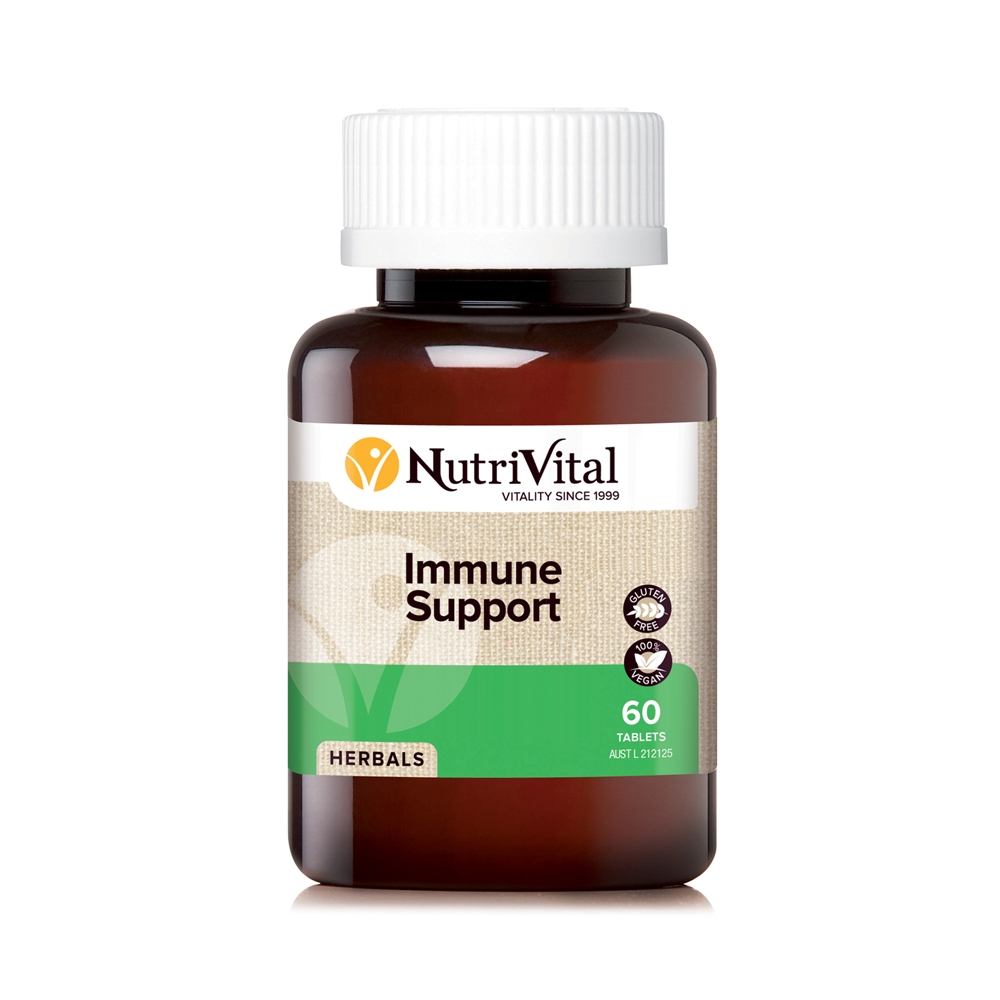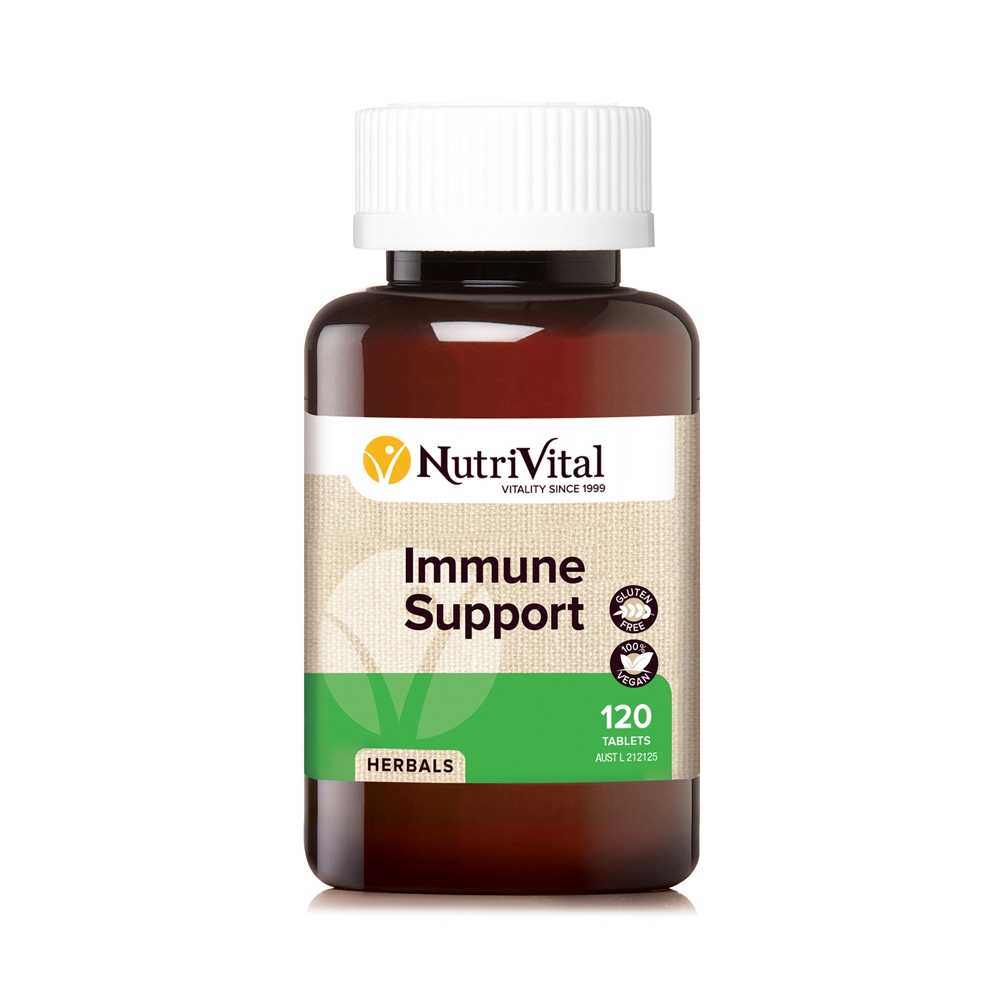 NutriVital Immune Support contains vitamin C, zinc and selenium to support immune system health. Andrographis paniculata is traditionally used in Chinese medicine to reduce cough and relieve symptoms of a sore throat. Vitamin C reduces the duration of the common cold and relieves the severity of common cold symptoms.
Adults only : take 3 to 4 tablets a day with water or as directed by your healthcare professional.

If symptoms persist, talk to your health professional.
Not to be used in children under 2 years of age without medical advice.
Vitamin and mineral supplements can only be of assistance when dietary intake is inadequate.
Talk to a health professional or TCM practitioner if you are unsure if this medicine is right for you.
WARNING: Andrographis may cause allergic reactions in some people. If you have a severe reaction (such as anaphylaxis) stop use and seek immediate medical attention.
Andrographis may cause taste disturbance including loss of taste. If you develop any adverse symptoms stop use and seek medical advice.
This product contains selenium which is toxic in high doses. A daily dose of 150 micrograms for adults of selenium from dietary supplements should not be exceeded.
Always read the label. Follow the directions for use.
Source: govita.com.au
| | |
| --- | --- |
| Variants | 60 Tabs ,120 Tabs |
| | |