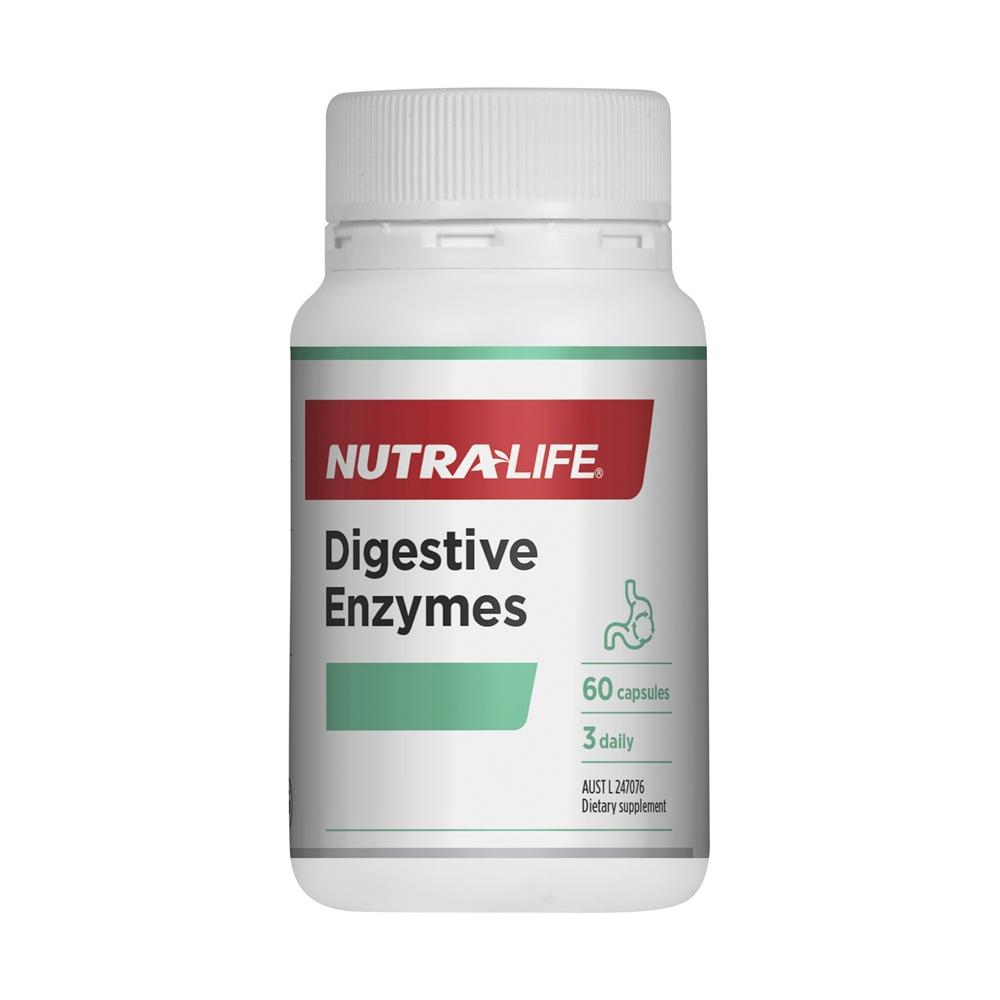 Nutra-Life Digestive Enzymes is a triple action formula that utilises a combination of 6 enzymes and warming herbs to support the body in breaking down macronutrients as well as the lactose in dairy. Taken regularly, Nutra-Life Digestive Enzymes may help to:
Support healthy digestion
Digest lactose
Break down fats, carbohydrates and proteins.
Also contains piper nigrum, used in traditional Ayurvedic medicine and traditional Chinese medicine to support a healthy digestive system and function.
Always read the label. Use only as directed. If symptoms persist, consult your health professional.
Source: nutralife.com.au