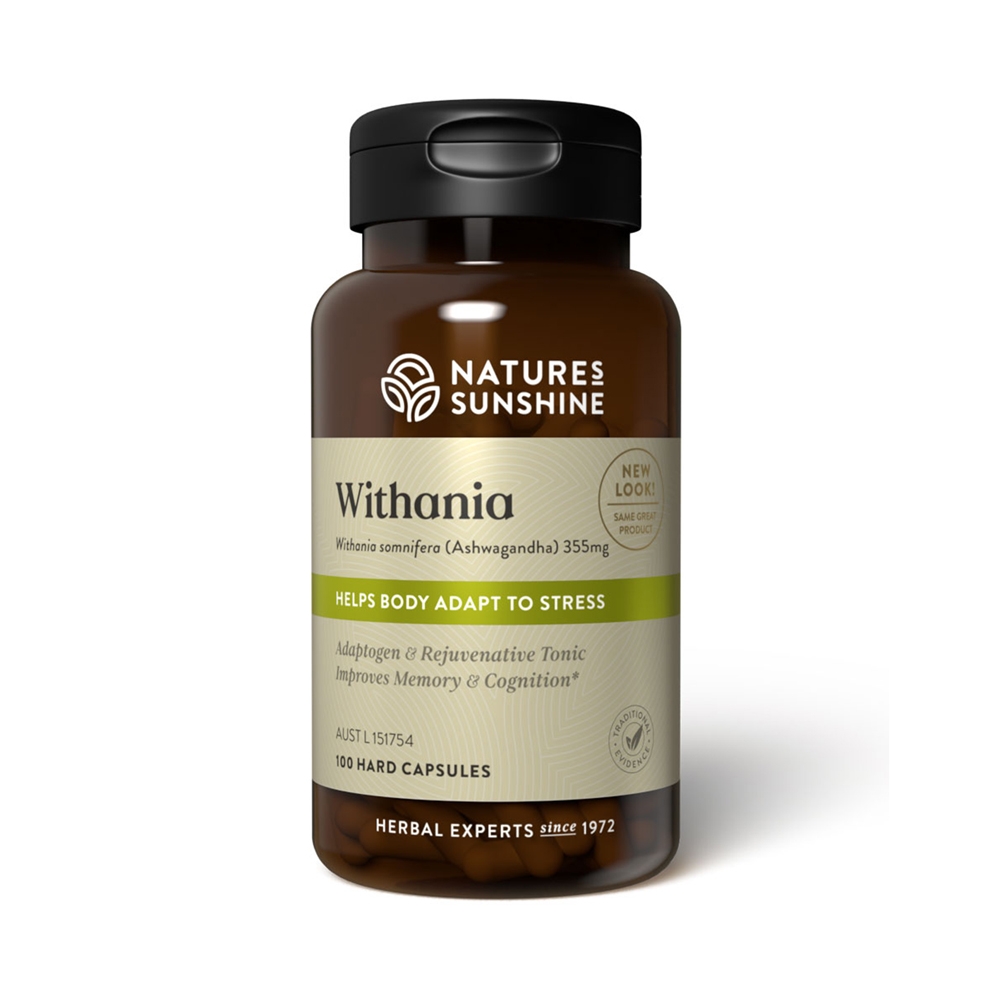 Withania, also called Ashwagandha, is an important herb with a long history of use in Ayurvedic Medicine. In Hindi, the name 'Ashwagandha' means 'horse smell', referring more to the horse's strength and health rather than its smell. It is an adaptogenic herb, traditionally used in Western herbal medicine to support the nervous system and help the body adapt to stress.
Unique powdered herb
Ayuvedic and Western herbal medicine use
Traditionally used in Ayurvedic & Western herbal medicine to:
Help the body adapt to stress
Support the nervous system
Improve memory and cognition
Adaptogen and rejuvenative tonic
Cautions & Warnings
Not recommended while pregnant or breast feeding.
Take two hours away from all prescription medications.
Always read the label and follow directions for use.
Consult a health care professional prior to use if you are pregnant or breastfeeding.
EACH CAPSULE CONTAINS
Withania somnifera (Ashwagandha) root powder 355mg
DOSAGE
Adults: Take 3 capsules three times daily with a meal, or as professionally prescribed.
NO ADDED
Gluten, lactose, soy, starch, sugars or salt, wheat products, artificial colourings, flavourings or preservatives.
Source: www.naturessunshine.com.au