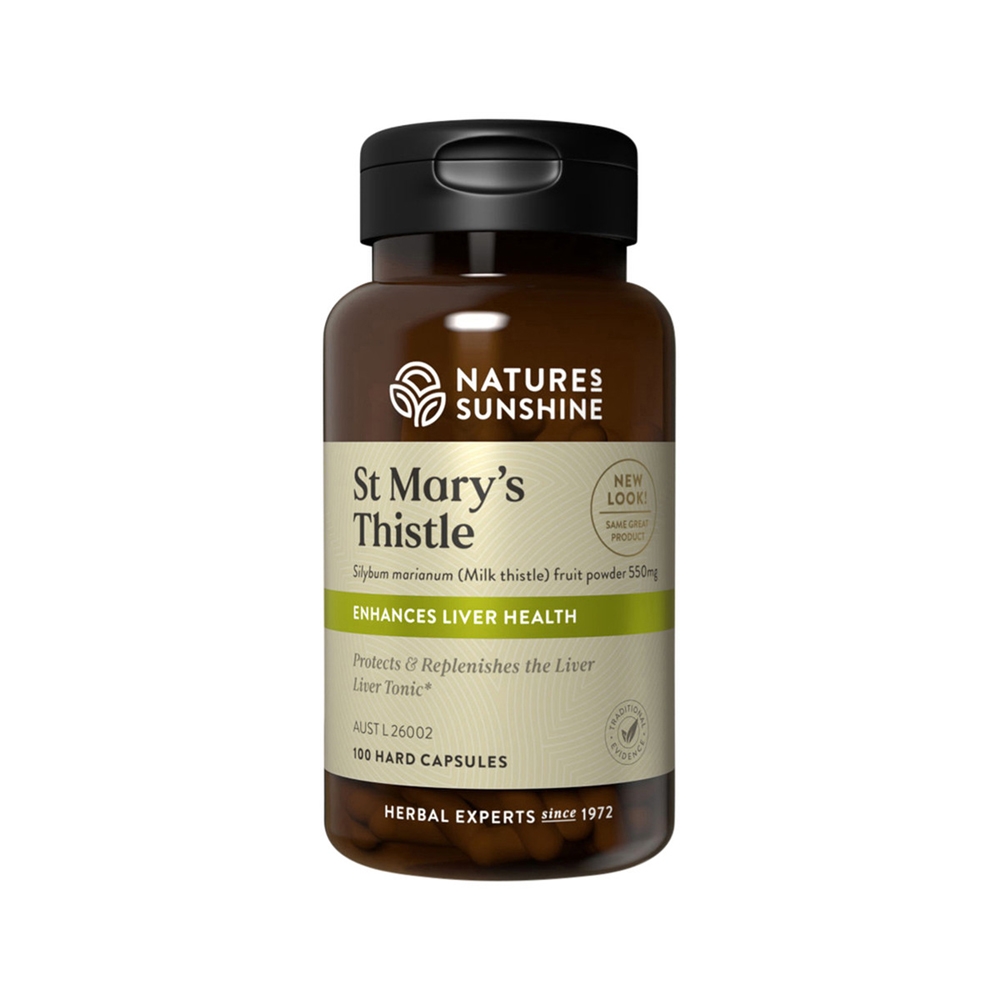 St Mary's thistle is one of the most widely studied herbs in Western Herbalism. Also known as Milk thistle, it has a long history of traditional use in Western herbal medicine as a liver tonic.
Whole fruit powder encapsulated. No added excipients
Protects, replenishes, and enhances the liver health
Traditionally used in Western herbal medicine to:
Enhance liver health
Protect and strengthen the liver
Support healthy liver regeneration
Enhance bile secretion
EACH CAPSULE CONTAINS
Silybum marianum (Milk thistle) fruit powder 550mg
DOSAGE
Adults: Take 2 capsules three times daily with a meal, or as professionally prescribed.

NO ADDED
Gluten, lactose, soy, starch, sugars or salt, wheat products, artificial colourings, flavourings or preservatives.
Cautions & Warnings
Not recommended while pregnant or breast feeding
Take two hours away from all prescription medications
Always read the label and follow directions for use
If symptoms persist contact your health care professional
Source: www.naturessunshine.com.au