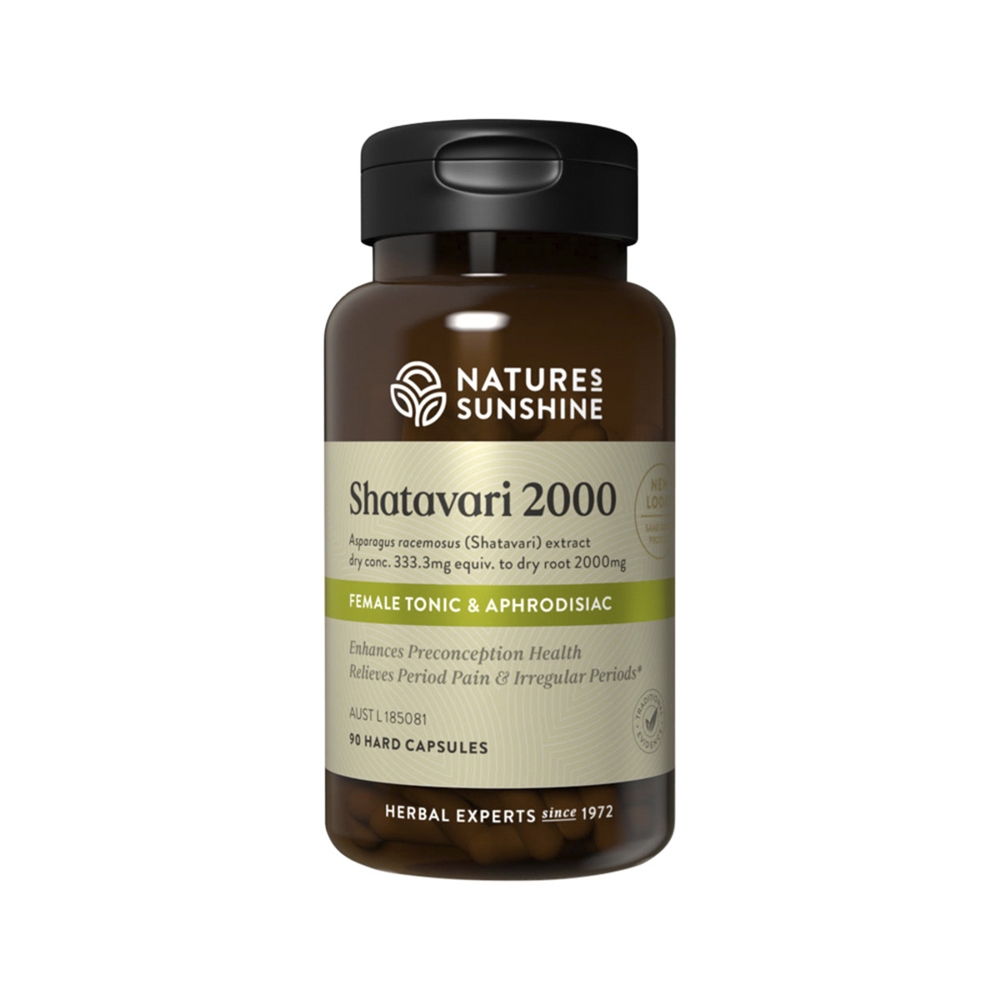 In the traditional Ayurvedic system of medicine, the herb Asparagus racemosus, also known as Shatavari which translates to "she who possess 100 husbands "is a highly valued female reproductive system tonic. It is beneficial during various phases of a woman's sexual and reproductive life.
Concentrated extract
Unique powdered herb
Traditionally used in Ayurvedic medicine to:
Relieve period pain and irregularity
Promote preconception health
Support vitality and healthy libido
Relieve symptoms of menopause
EACH CAPSULE CONTAINS
Asparagus racemosus (Shatavari) extract dry conc. 333.3mg equiv. to dry root 2g (2000mg)
DOSAGE
Adults: Take 1 capsule twice a day, or as professionally prescribed.
NO ADDED
Gluten, lactose, soy, starch, sugars or salt, wheat products, artificial colourings, flavourings or preservatives.
CAUTIONS & WARNINGS
While recommended for preconception health, shatavari is not recommended while pregnant or breast feeding.

Take two hours away from all prescription medications
Always read the label and follow directions for use.
If symptoms persist, talk to your health professional.
If you are concerned about the health of yourself or your baby, talk to your health practitioner.
Advise your doctor of any medicine you are taking during pregnancy, particularly in your first trimester.
Source: www.naturessunshine.com.au