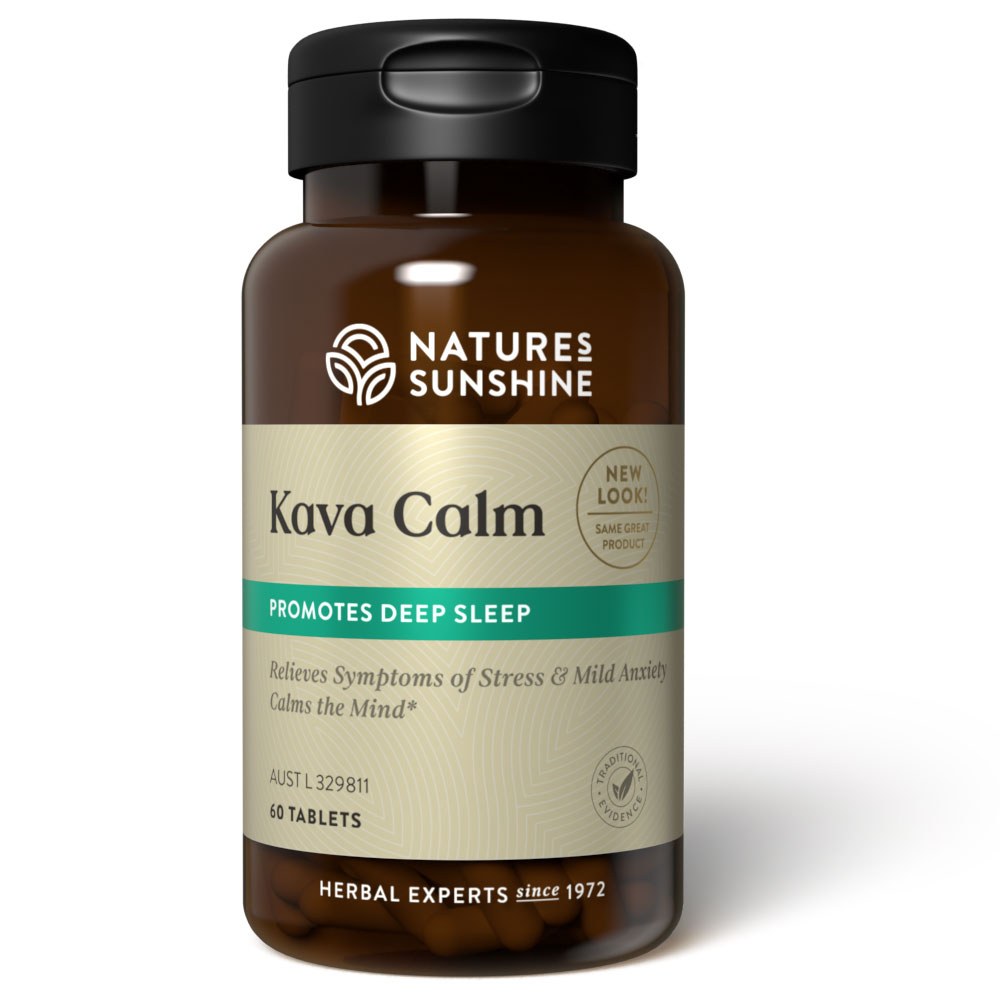 Nature's Sunshine Kava Calm is a synergistic blend of Kava and Passionflower, carefully selected for there established use in traditional Western herbal medicine. This potent herbal combination can assist in calming the mind, relieve sleeplessness, symptoms of stress and symptoms of mild anxiety.
47.1mg kavalactones per tablet
Best taken before bed
Benefits of Kava Calm
Traditionally used in Western herbal medicine to:
Promote deep sleep & improve sleep quality
Calm the mind
Relieve symptoms of stress
Relieve symptoms of irritability, nervous tension & unrest associated with mild anxiety
Kava calm uses a blend of kava root and passionflower.
EACH TABLET CONTAINS
Piper methysticum (Kava Kava) extract dry conc. 428.57 mg equiv. to dry root 3g (3000mg), std. to contain kavaloactones 47.1mg
Passiflora incarnata (Passionflower) extract dry conc. 250mg equiv. to dry herb flowering 1g (1000mg)
DOSAGE
Adults: Take 1 tablet with food twice daily, once during the day and once before bed, or as professionally prescribed.

NO ADDED
Vegan friendly. No added gluten, lactose, soy, starch, sugars or salt, animal products, wheat products, artificial colourings, flavourings or preservatives.
CAUTIONS
Not recommended while pregnant or breast feeding.
Take two hours away from all prescription medications

WARNINGS
Always read the label and follow directions for use.
If symptoms persist, talk to your health professional. Not for prolonged use. If symptoms persist – seek advice from a health care practitioner. Not recommended for use by pregnant or lactating women. May harm the liver.

Source: www.naturessunshine.com.au