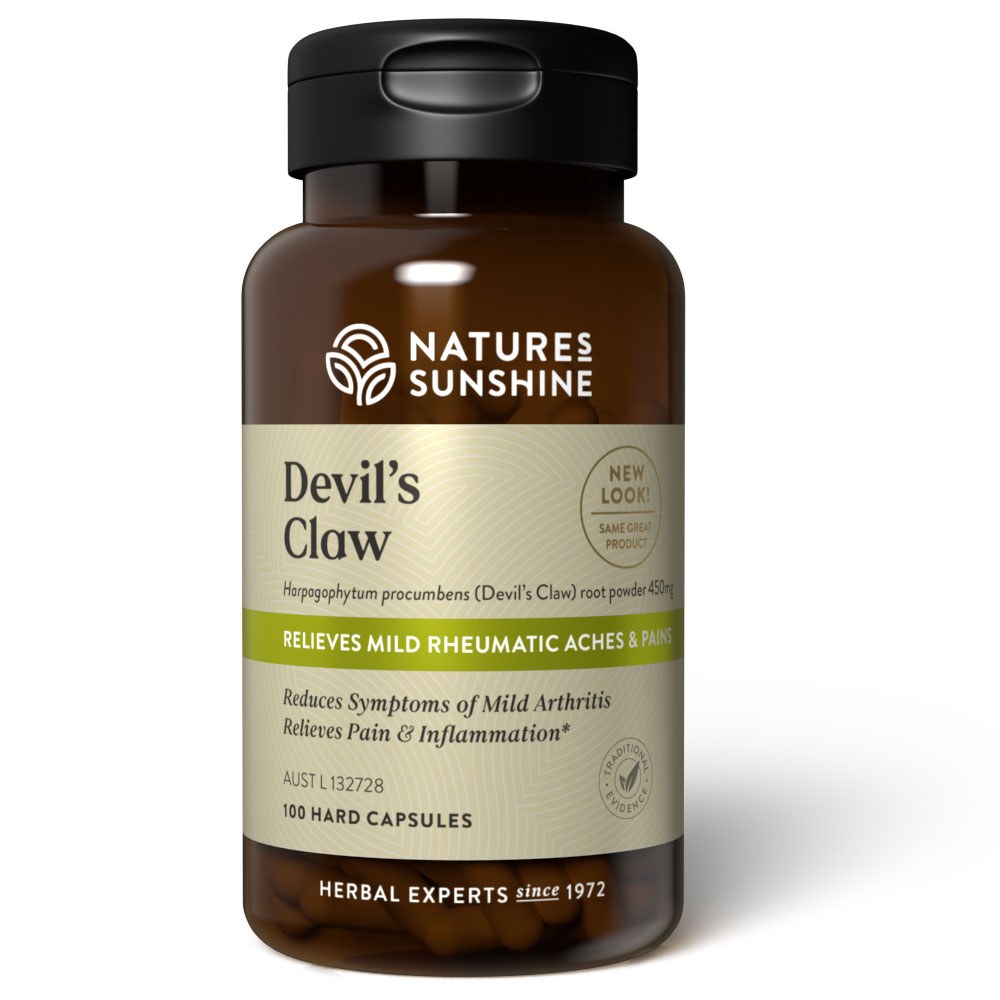 Devil's claw is a plant Native to Southern Africa and renowned for its fruit with small, hook-like projections. It has been used for centuries in traditional Western herbal medicine for its's anti-inflammatory and analgesic properties.
Relieves mild rheumatic aches and pains
Unique powdered herb
Traditionally used in Western herbal medicine to:

Relieve mild rheumatic aches and pains
Reduce symptoms of mild arthritis and mild osteoarthritis
Relieve mild joint pain and soreness
Relieve inflammation and symptoms of occasional gout episodes
Devil's Claw root prior to being powdered.
EACH CAPSULE CONTAINS
Harpagophytum procumbens (Devil's claw) root powder 450mg
DOSAGE
Adults: Take one capsule three times daily with a meal, or as professionally prescribed.
NO ADDED

Gluten, lactose, soy, starch, sugars or salt, wheat products, artificial colourings, flavourings or preservatives.
CAUTIONS & WARNINGS
Not recommended while pregnant or breast feeding.
Take two hours away from all prescription medications.
Always read the label and follow directions for use.
If symptoms persist, worsen or episodes become more frequent talk to your medical practitioner.
Source: www.naturessunshine.com.au