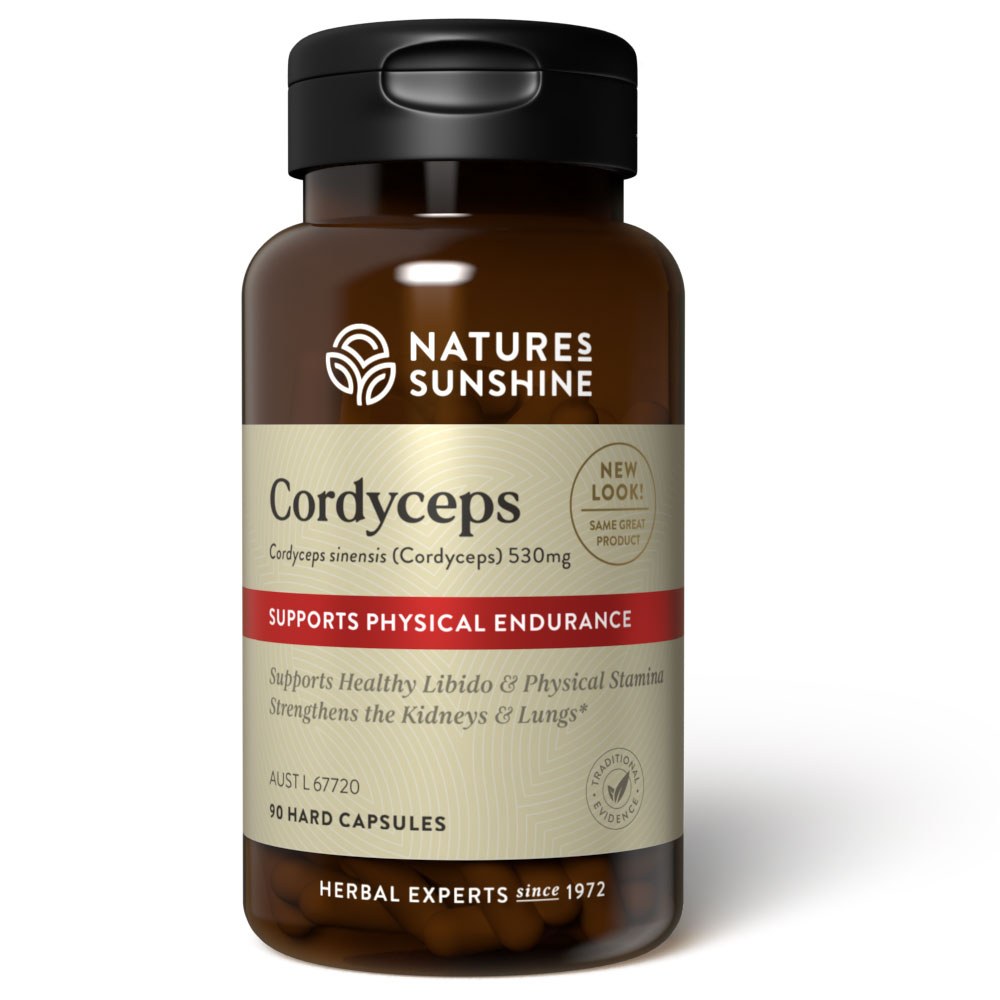 Cordyceps sinensis is a parasitic mushroom found in the Tibetan high plateau. It has been used in China for thousands of years by royal and elite families. In traditional Chinese medicine, Cordyceps is used to strengthen the kidneys, support physical endurance, stamina and maintain healthy libido.
Contains CordycepsPrime™ derived from the mycelia of Cordyceps sinensis by a proprietary fermentation process made with the original CS-4 strain mycelia, verified by DNA fingerprinting
Unique powdered herb
Benefits of Cordyceps
Traditionally used in Chinese medicine to:
Support physical endurance & stamina
Support healthy libido
Maintain healthy sexual function
Strengthen the kidneys & lungs
Cordyceps are a type of mushroom.
EACH CAPSULE CONTAINS
Cordyceps sinensis (Cordyceps) hyphae powder 530mg
DOSAGE
Adults: Take 2 capsules three times daily with a meal, or as professionally prescribed.

NO ADDED
Gluten, lactose, soy, starch, sugars or salt, wheat products, artificial colourings, flavourings or preservatives.
CAUTIONS & WARNINGS
Not recommended while pregnant or breast feeding.
Take two hours away from all prescription medications
Always read the label and follow directions for use.
If symptoms persist, talk to your health professional.
Source: www.naturessunshine.com.au