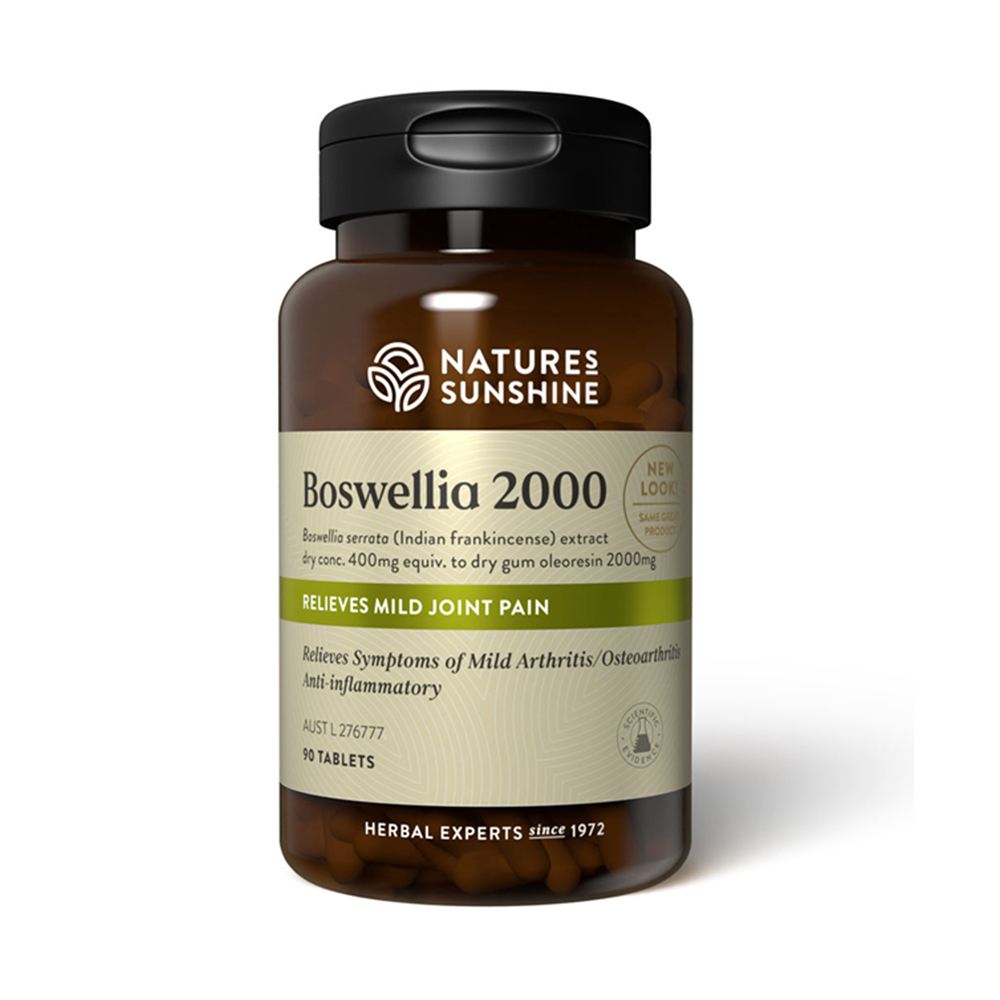 Nature's Pain Reliever
Relieves mild joint pain and stiffness
Reduces inflammation & mild joint swelling
Relieves symptoms of mild arthritis/osteoarthritis
Promotes joint mobility
Dried boswellia resin naturally has a rich orange colour.
EACH TABLET CONTAINS
Boswellia serrata (Indian frankincense) gum oleoresin 2000mg equiv.dry gum 400mg std.to contain 100mg boswellic acid
DOSAGE
Adults: Take 1 tablet three times daily with a meal, or as professionally prescribed.
PACK SIZE
90 Tablets
NO ADDED
Vegan friendly. No added Gluten, lactose, soy, starch, sugars or salt, animal products, wheat products, artificial colourings, flavourings or preservatives
CAUTIONS
Not recommended while pregnant or breast feeding.
Take two hours away from all prescription medications

WARNINGS
Always read the label and follow directions for use.
If symptoms persist, talk to your health professional.
Source: www.naturessunshine.com.au