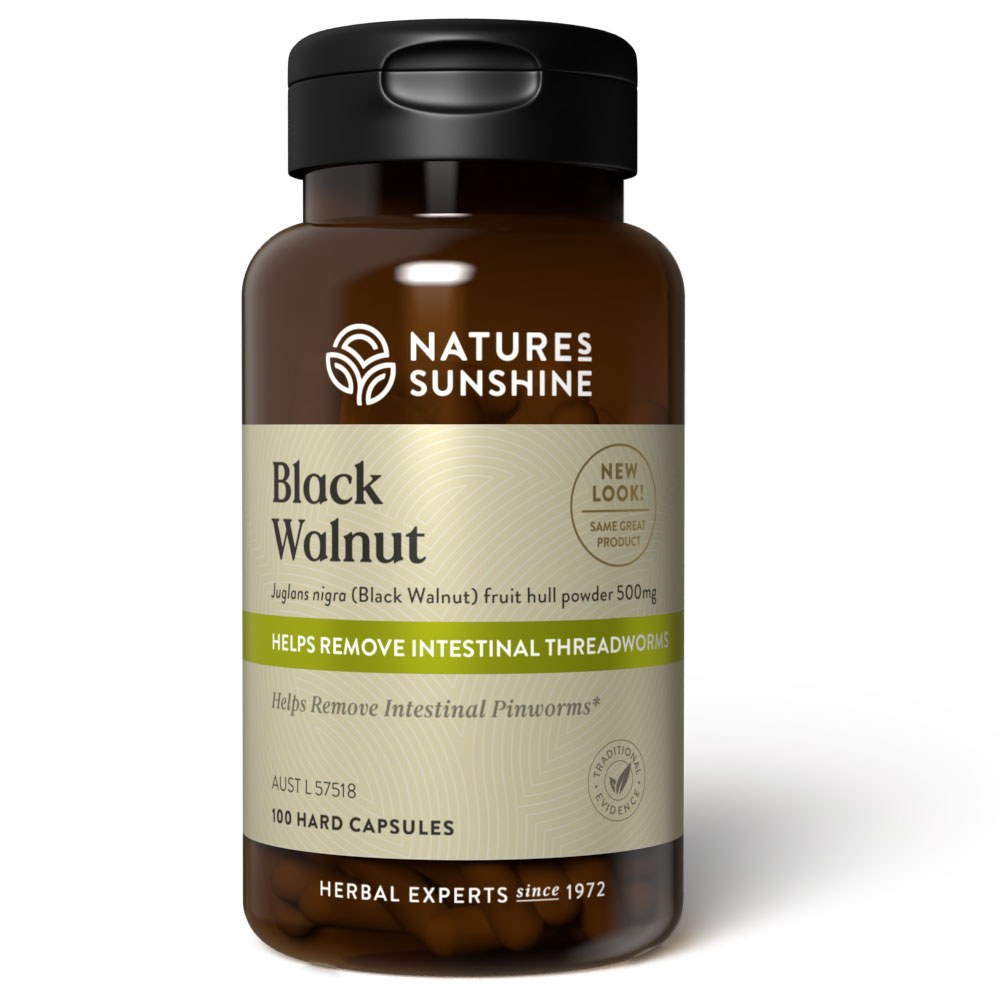 Traditionally used by Western herbal medicine as a laxative and vermifuge, to help remove intestinal pinworms and threadworms.
Unique powdered herb
Minimal added excipients
Benefits of Black Walnut
Traditionally used in Western herbal medicine to:
Help remove intestinal threadworms
Help remove intestinal pinworms
Laxative
The hull of the walnut fruit is a natural laxative.
EACH CAPSULE CONTAINS
Juglans nigra (Black walnut) fruit hull powder 500mg
DOSAGE
Adults: Take 2 capsules twice daily with a meal, or as professionally prescribed.
PACK SIZE
100 gelatin capsules
NO ADDED
Gluten, lactose, soy, starch, sugars or salt, wheat products, artificial colourings, flavourings or preservatives.
CAUTIONS
Not recommended while pregnant or breast feeding.
Take two hours away from all prescription medications
WARNINGS
Always read the label and follow directions for use. If symptoms persist, talk to your health professional. Drink plenty of water. Do not use when abdominal pain, nausea or vomiting are present or if you develop diarrhoea. If you are pregnant or breastfeeding - seek the advice of a healthcare professional before use. Prolonged use may cause serious bowel problems.
Contains tree nuts.