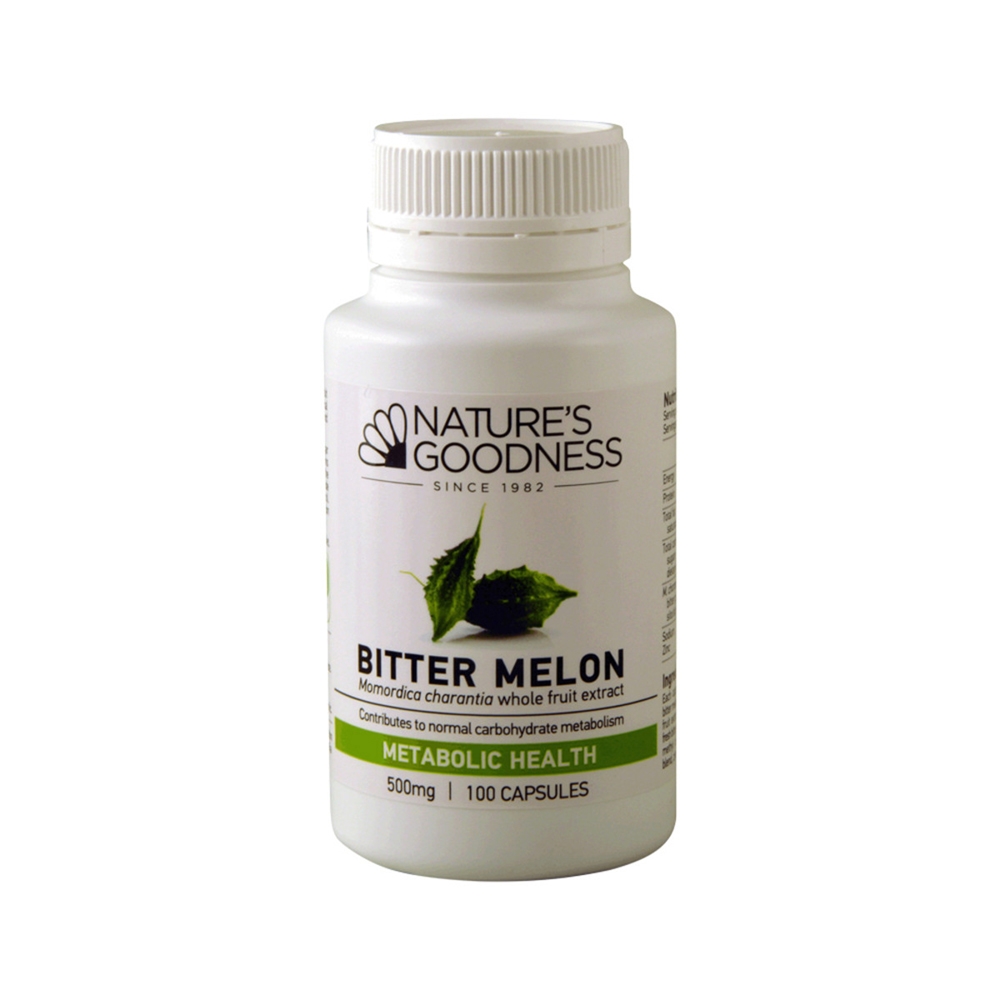 Nature's Goodness Bitter Melon helps maintain healthy blood sugar levels.* Contributes to normal carbohydrate metabolism.

Each capsule contains 500mg bitter melon extract, equivalent to 80g fresh whole bitter melon fruit.
Bitter Melon (Momordica charantia) is a fruit commonly found in tropical and sub-tropical climates. It is among the most bitter of all fruit and vegetables.

Bitter melon extract reduces the absorption of sugar from the digestive system. Bitter melon contains bitter glycosides - substances which improves the absorption of glucose from the blood. These include the plant sterols sitosterol and stigmasterol. Combined with zinc. Bitter melon contains a protein called polypeptide-p. Bitter Melon contributes to normal carbohydrate metabolism.
* In conjunction with a healthy, calorie-controlled diet.
Benefits:
Vegan
Gluten Free
Non GMO
Gelatin Free
GMP Certified
Directions
Take 2 capsules with each meal. Store in a cool dry place.

Warnings and Cautions
May reduce blood sugar. Do not consume if hypoglycaemic.
Source: naturesgoodness.com.au