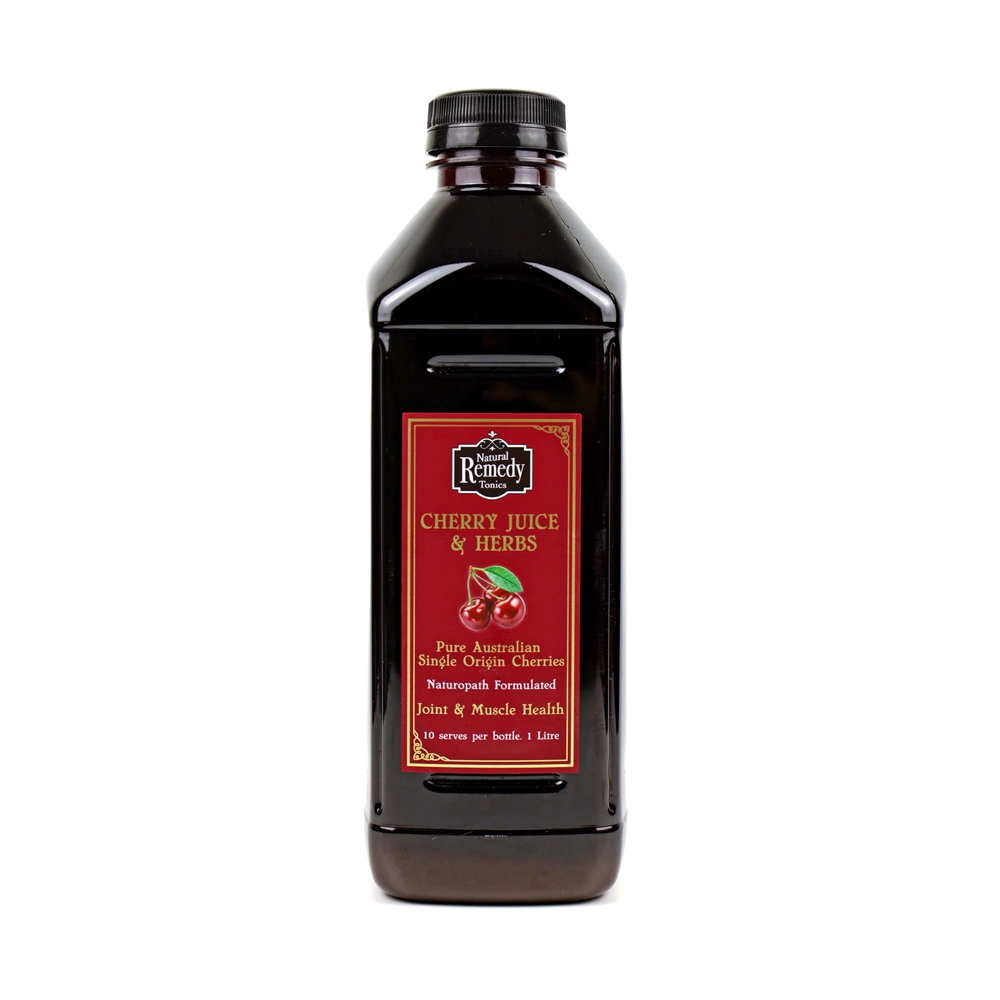 Taste the Goodness of 100% pure Australian single origin cherry juice blended with a Naturopathic formulated herbal complex, beneficial for joint health & exercise recovery.
Enjoy a rich source of anthocyanins & antioxidants that may assist in maintaining healthy joints, arthritis, gout & improve muscle recovery after intensive exercise.
NOT made from concentrate or imported cherries. No artificial colours, flavours, preservatives, sugar or water added, just the finest hand selected Australian cherries growth on a 4th generation family farm.