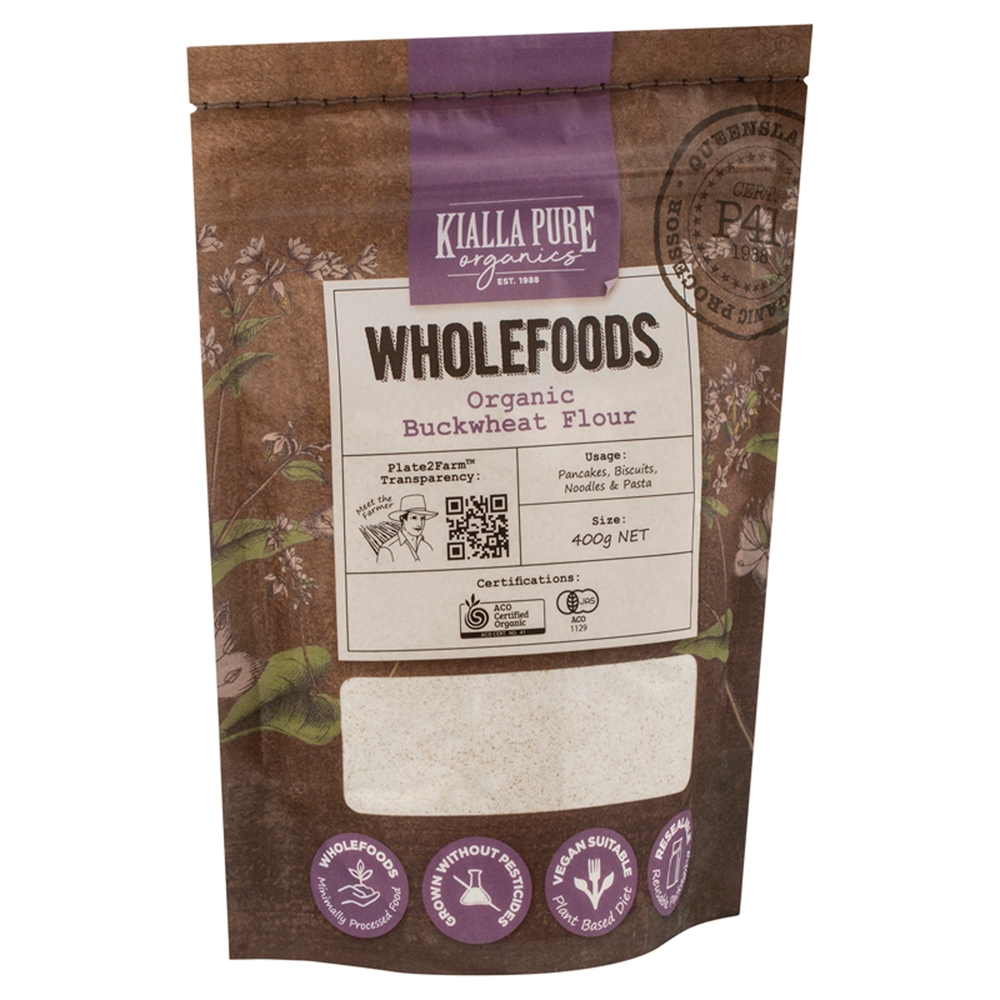 Looking for an organic Buckwheat flour in Tasmania? Then make sure to purchase some from Natures Works – your home for organic foods in Tasmania.
Kialla Pure Organics Wholefoods Buckwheat flour is a vegan suitable, non gluten grain, wholefood flour. It is great for a huge range of baking including homemade pancakes, biscuits, noodles and pasta.
Buckwheat is a healthy ancient grain flour that gives extra nutrition and flavour to your baked goods. This is a non-gluten flour produced by milling the whole buckwheat grain, sieving off some of the dark outer husk then milling both the inner kernel (groat) and remaining husk. The flour is a creamy-grey with fine, dark specks from the husks.
Country Of Origin
Made in Australia from imported ingredients with Buckwheat kernels from China
Ingredients
100% Organic Buckwheat Kernels
Allergens
Contains buckwheat. May be present: Gluten
Dietary Information
Ancient Grain
Flours and Meals
Non Gluten Grain
Suitable for Vegans
Wholegrain
Available in packs of 400g for your convenience. Purchase online or order your organic foods in Hobart, Launceston or anywhere across Tasmania from our local stores.
Source: kiallafoods.com.au