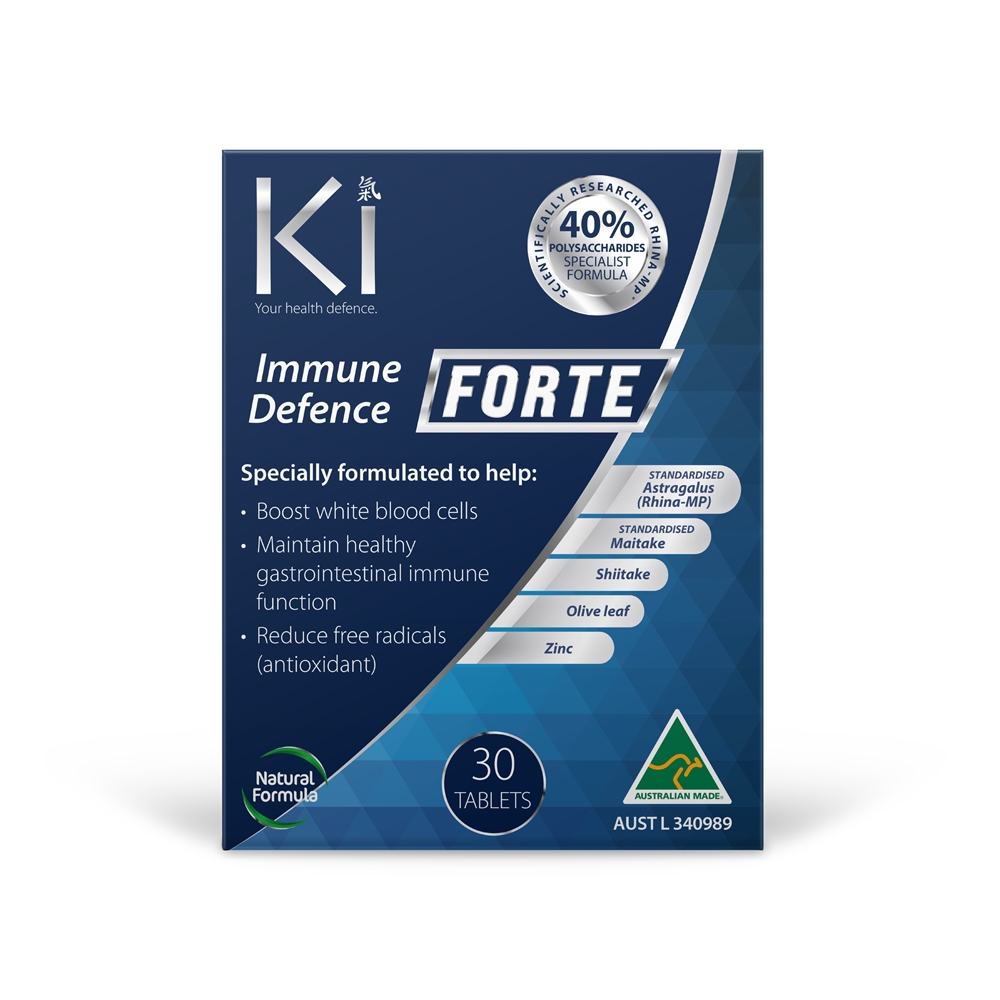 Ki Immune Defence Forte is specially formulated to provide 40% polysaccharides through standardised ingredients that work with your body to support the immune system.
Specially formulated to help:
Boost white blood cells
Maintain healthy gastrointestinal immune function
Reduce free radicals (antioxidant)
Warning: Adults only. Do not take whilst on warfarin therapy. Vitamins and minerals can only be of assistance if dietary intake is inadequate. Discontinue use if you develop sensitivity to the formula. If symptoms persist, talk to your health professional.
Source: kihealthdefence.com.au