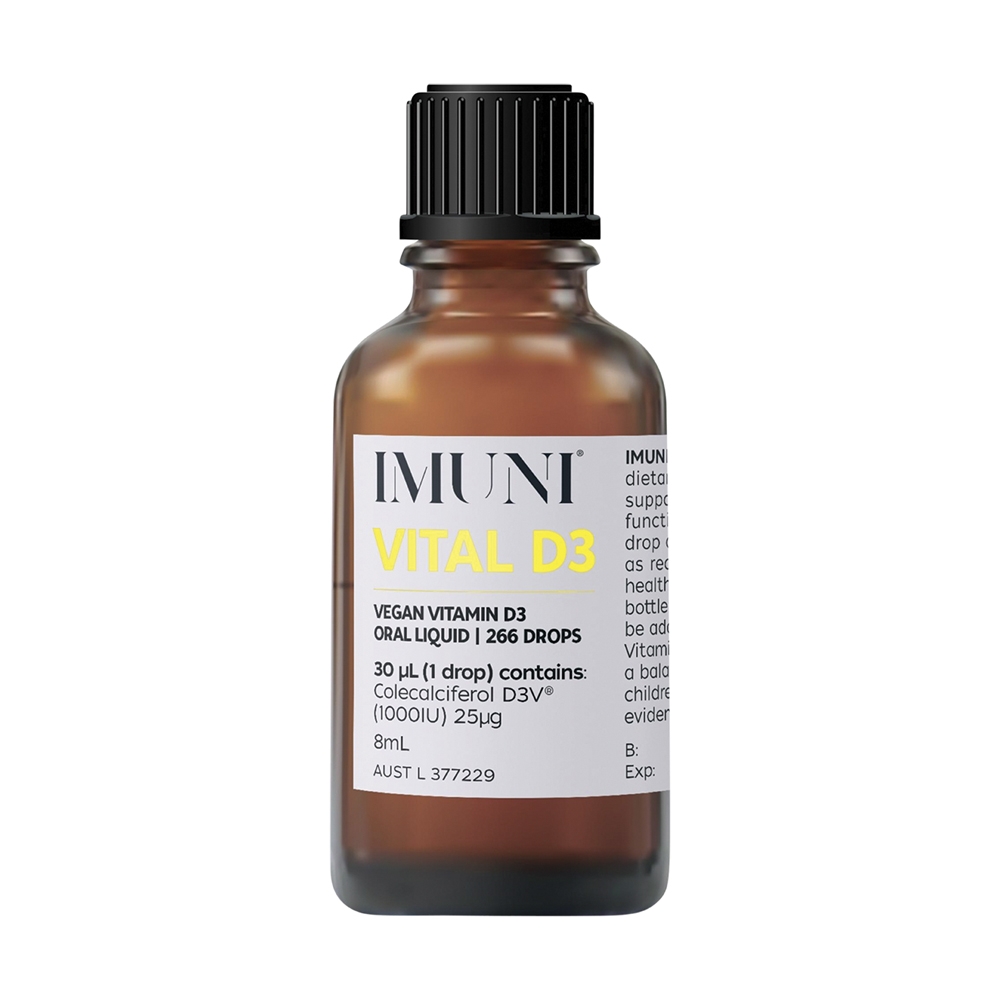 Revitalise your health with IMUNI's animal-friendly vegan D3 liquid drops. This small but mighty formula contains 266 doses with 1000IU of vitamin D3 in each individual drop.
Formulated with fractionated coconut oil, sunflower oil and D3V® (an eco-sustainable form of vitamin D3 obtained from algae) this clean and convenient liquid dropper delivers a virtually tasteless form of liquid vitamin D which can be taken directly from the bottle, or conveniently added to food or drink.
Support your teeth, muscle and bone health
Maintains your general health and wellbeing
Supports healthy immune system function
Created to prevent dietary vitamin D deficiency and maintain Vitamin D levels within your body
Cautions & Warnings
Vitamin supplements should not replace a balanced diet. Not recommended for children under two years of age. Do not use if tamper evidence seal is broken. Store below 25°C.
Source: imunihealth.com