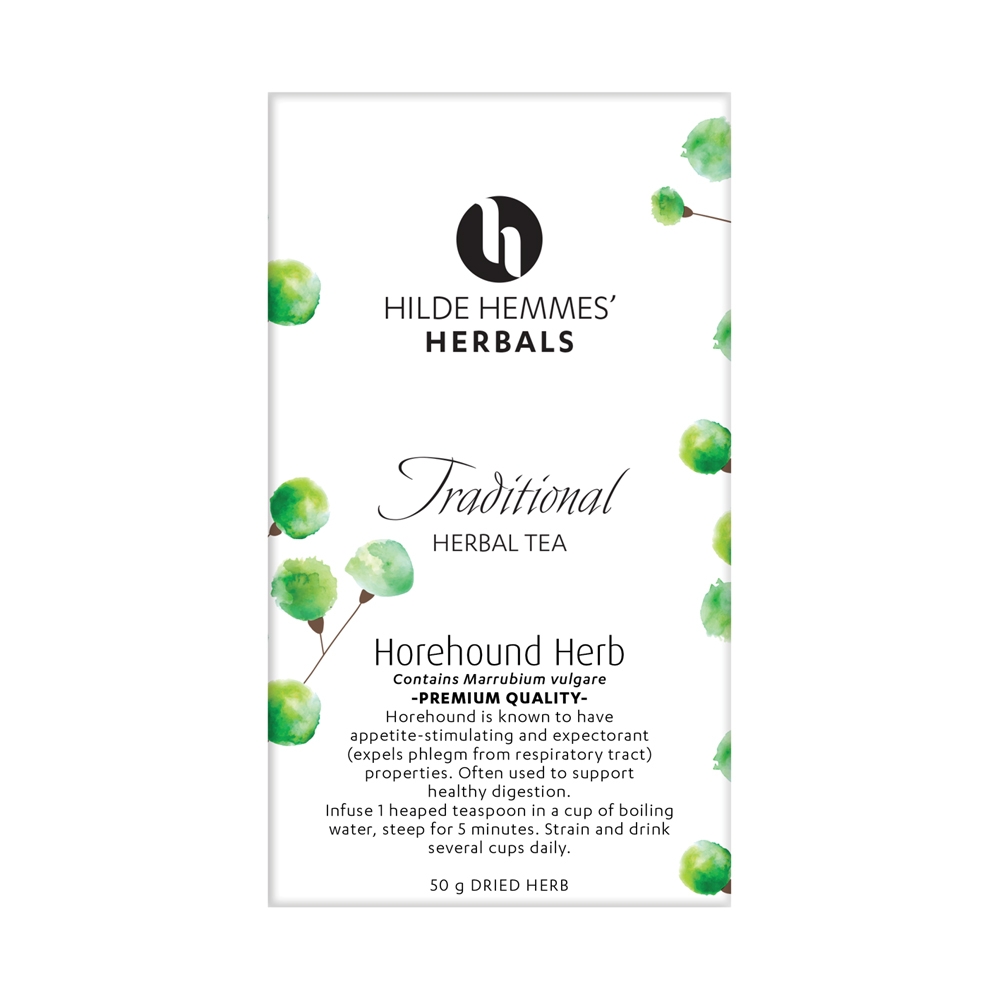 Botanical name: Marrubium vulgare
Horehound herb is known to have appetite-stimulating and expectorant (expels phlegm from respiratory tract) properties. Often used to support healthy digestion.
Suitable for vegans and vegetarians.
No artificial colours, preservatives, caffeine, gluten, sugars or lactose.
Directions
Infuse 1 heaped teaspoon of Horehound herb in a cup of boiling water, steep for 5 minutes. Strain and drink several cups daily.
If not using the tea straight away, you can store it in a covered jug or container in the fridge for up to 24 hours and gently warm the mixture before drinking.
Source: herbalsupplies.com.au