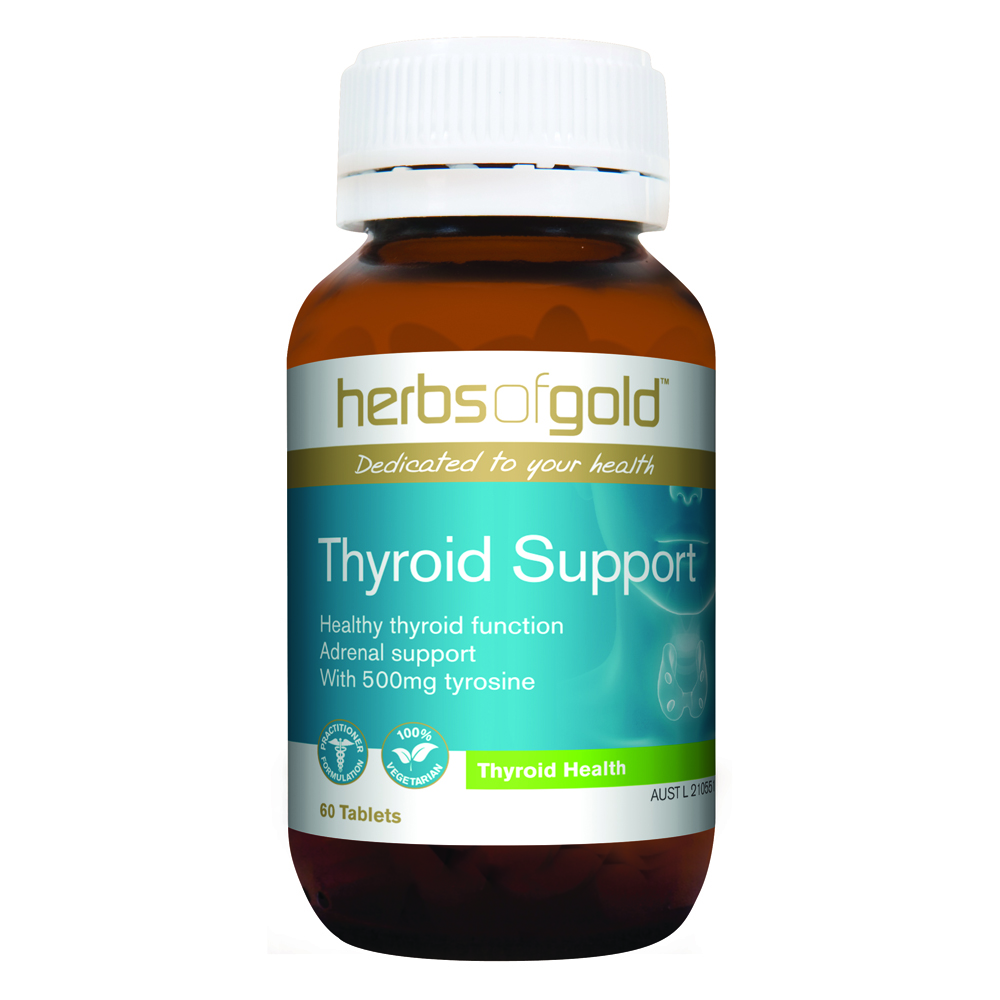 Herbs of Gold Thyroid Support is specifically formulated to provide tyrosine, iodine and other nutrients required for the synthesis of thyroid hormones. It also contains Withania, an Ayurvedic tonic, which supports adrenal health and is beneficial during times of stress.
Healthy thyroid function
Adrenal support
With 500mg tyrosine
Always read the label. Follow the directions for use. If symptoms persist, talk to your health professional. For more information visit
www.herbsofgold.com.au
.