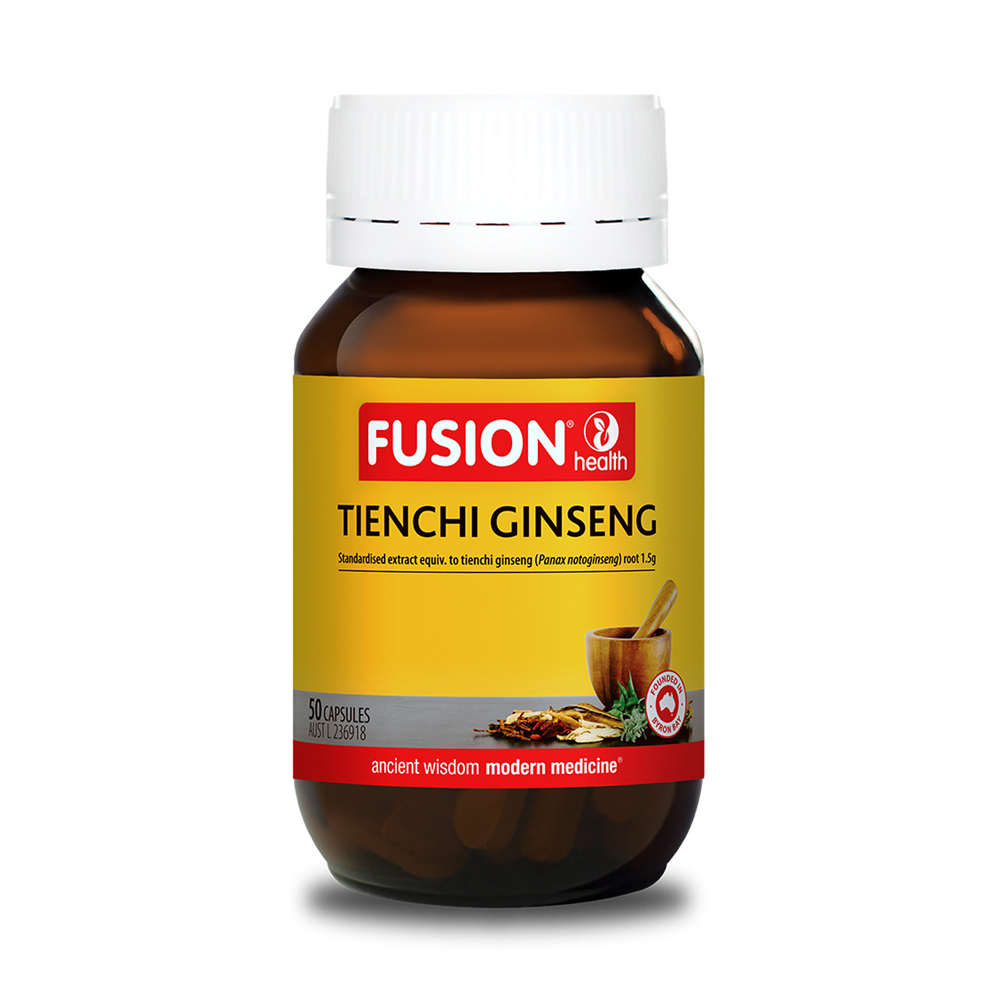 Fusion Health Tienchi Ginseng reduces heavy periods, relieves bruising and soft tissue injury pain and swelling in traditional Chinese medicine.
Tienchi ginseng is used in traditional Chinese medicine (TCM) to help:
Manage issues related to blood flow and circulation
Reduce mild bleeding
Resolve bruising
Ease the swelling, pain and inflammation of soft tissue injuries
Manage heavy menstrual periods
Support heart health
High-strength formula, standardised to provide consistent levels of compounds believed to contribute to tienchi's therapeutic effect
Always read the Label. Follow the directions for use. If symptoms persist, talk to your health professional.
Source: www.fusionhealth.com.au