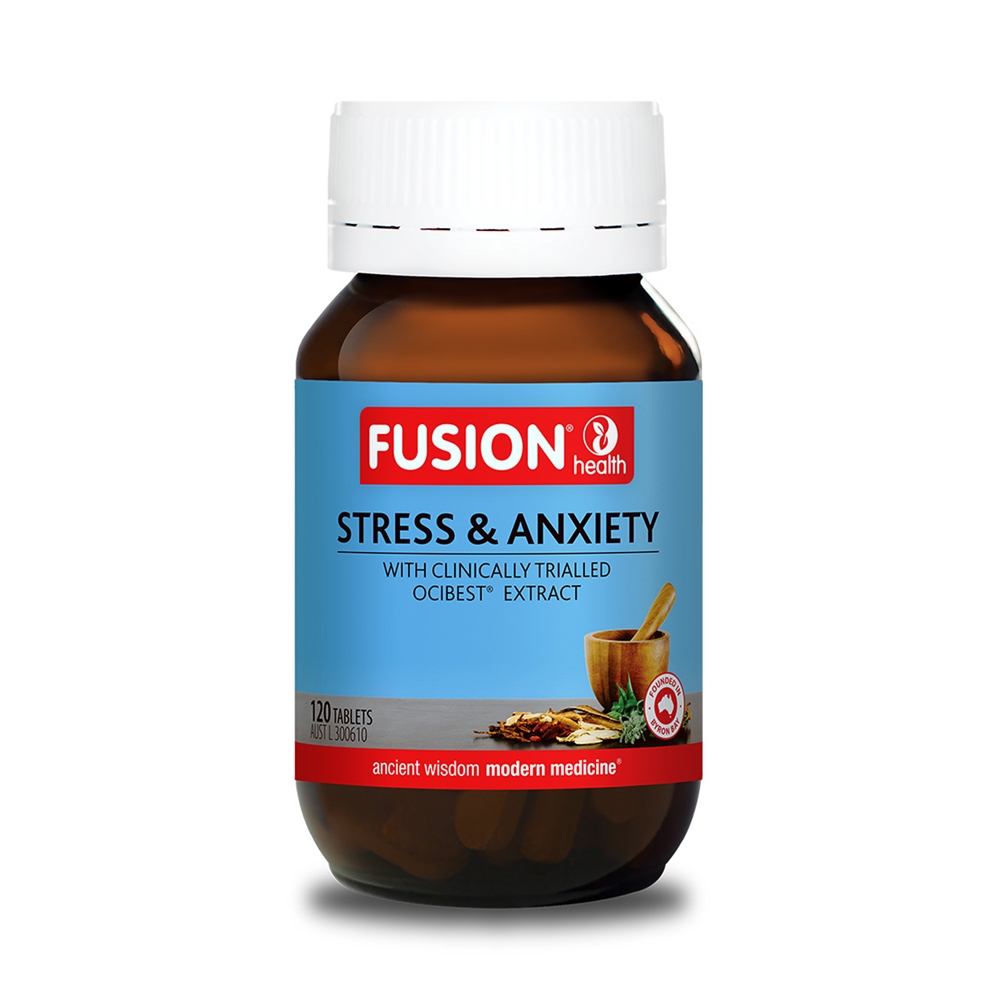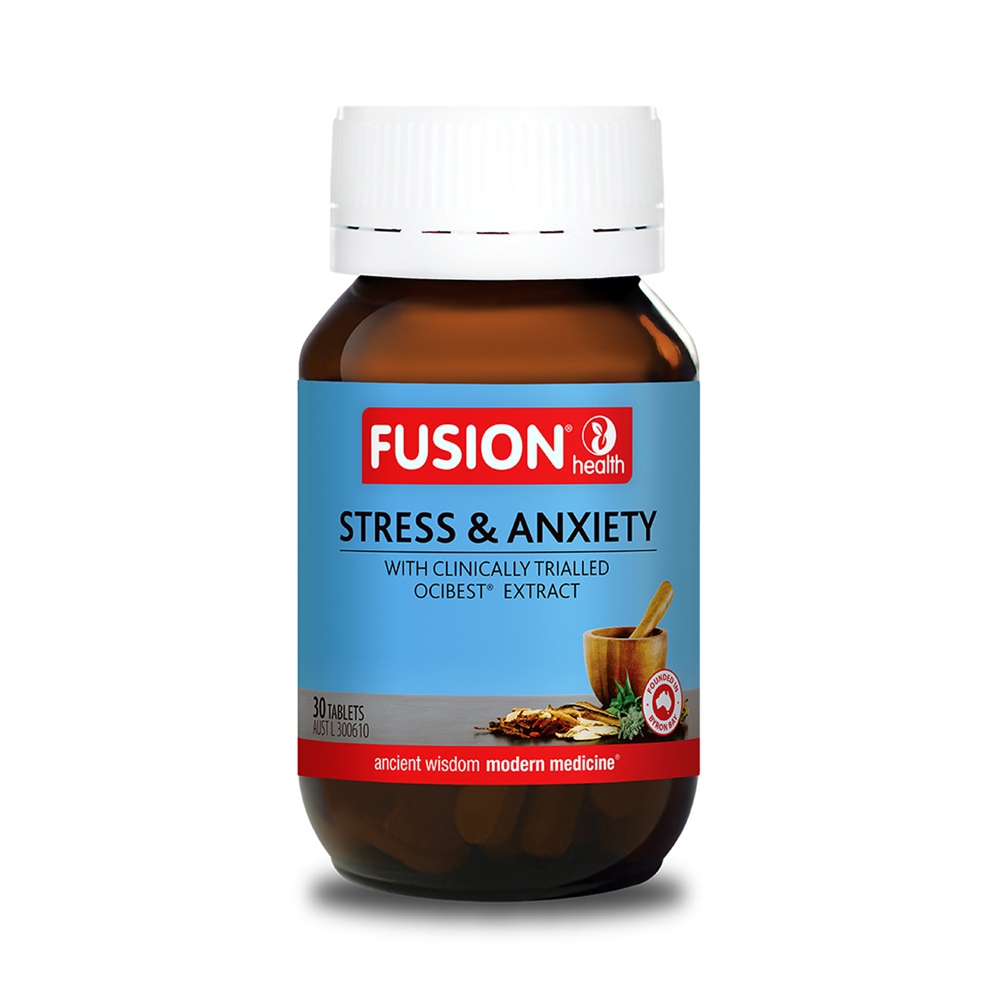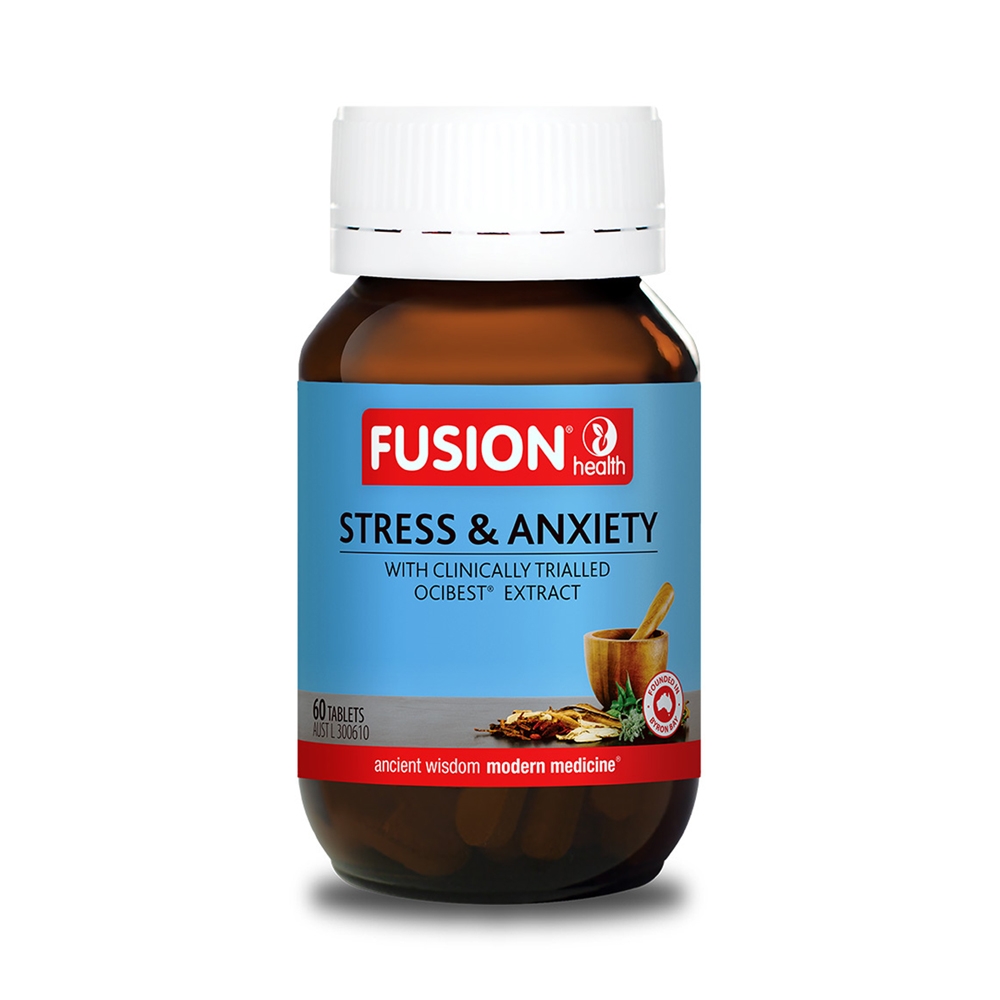 Fusion Health Stress & Anxiety provides a natural, non-habit forming relief from tension, worry, mild anxiety, fatigue, poor concentration and other symptoms of stress.
Features and benefits
Beneficial during periods of intense stress such as work pressure, exam time, or quitting smoking.
Contains OciBest®, a standardised, clinically-tested extract of Holy Basil (sometimes referred to as Sacred Basil or Tulsi) that has been shown to have significant benefits in the management of stress symptoms, including fatigue, sleep disturbance and forgetfulness.
Also contains other herbs traditionally used to improve stress adaptation, energy and mental focus, and reduce symptoms of stress and worry, including mild anxiety, tension, nervousness, irritability, restlessness, fatigue, sleep disturbances, forgetfulness and poor concentration.
If nervousness, mild anxiety or stress are interfering with your sleep, we recommend taking Fusion® Sleep formula in conjunction with Stress & Anxiety.
When stress symptoms are accompanied by digestive discomfort, consider taking Fusion Digest-10 alongside Fusion® Stress & Anxiety.
Always read the Label. Follow the directions for use. If symptoms persist, worsen or change unexpectedly, talk to your health professional.
Source:
www.fusionhealth.com.au
| | |
| --- | --- |
| Weight | 333G |
| Variants | 120 Tabs ,30 Tabs ,60 Tabs |
| | |