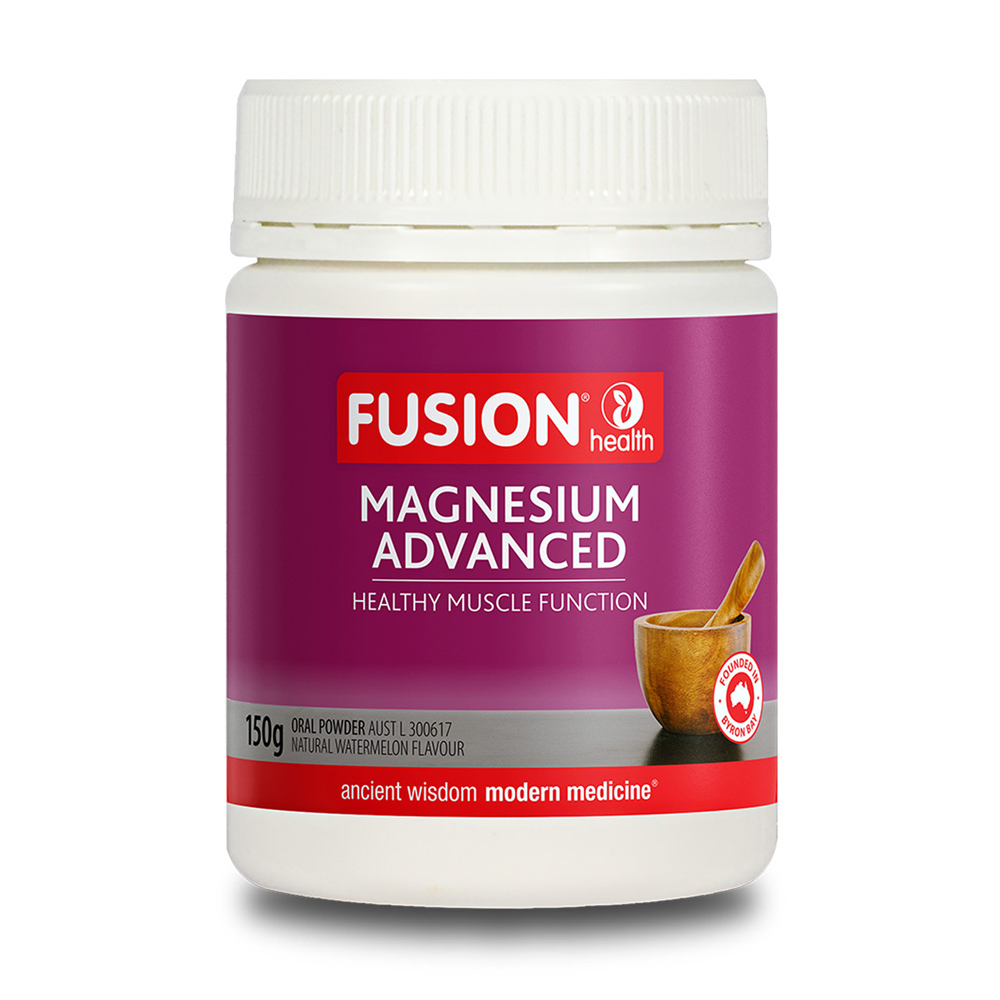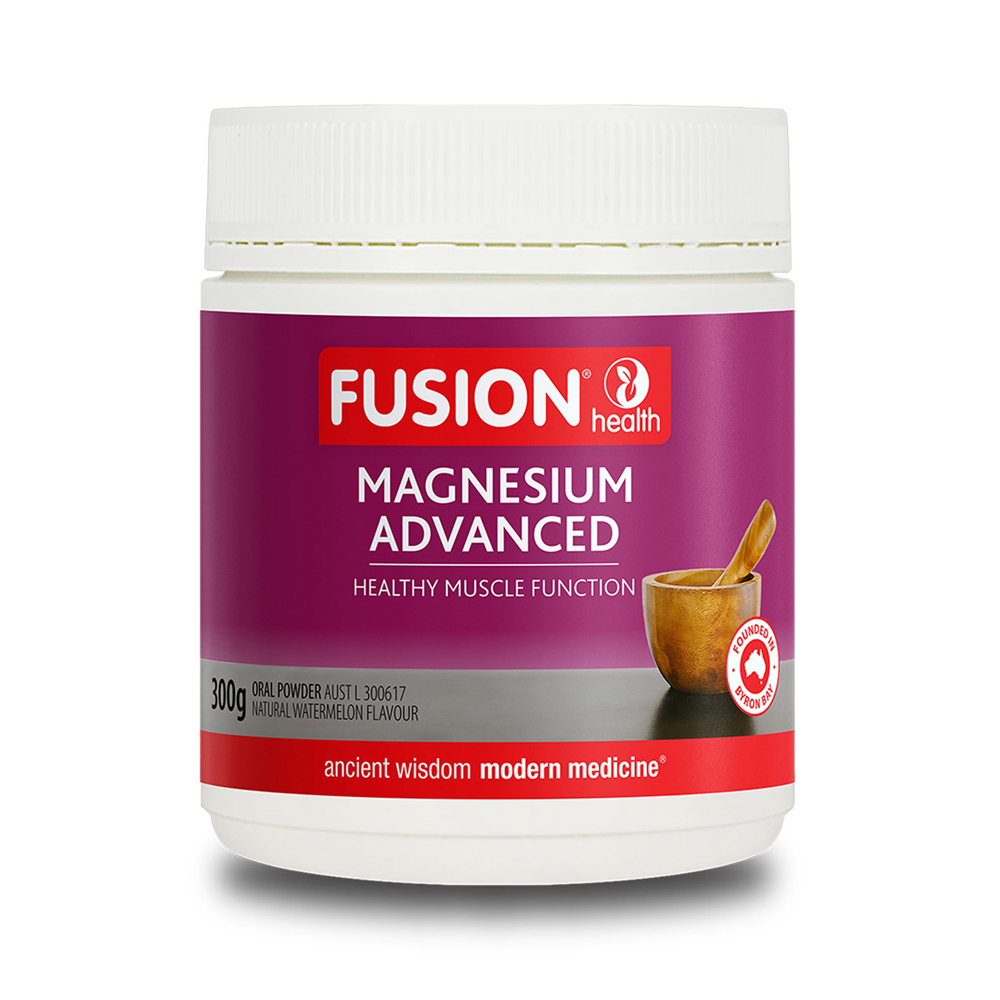 Fusion Health Magnesium Advanced Natural Watermelon Flavour replenishes electrolyte balance after exercise and aids the production of energy in the body, all while supporting normal muscle health.
Fusion Magnesium Advanced Powder Watermelon with coconut water combines a highly bioavailable form of magnesium (magnesium glycinate) with B vitamins, minerals and amino acids to:
Support normal muscle contraction and relaxation
Restore electrolyte balance after exercise
Support energy levels
Support healthy stress responses in the body
Aid blood sugar metabolism
Relieve symptoms of premenstrual tension
When dietary intake of magnesium is inadequate, Fusion Magnesium Advanced Powder Watermelon also helps:
Relieve mild muscle cramps and spasms
Reduce muscle fatigue and support muscle strength
Improve exercise performance and support physical endurance
Ease sleeplessness and support healthy sleeping patterns
Maintain the health of the cardiovascular system
Always read the label. Follow the directions for use. If symptoms persist, talk to your health professional. Vitamins and minerals can only be of assistance if dietary intake is inadequate.
Source:
www.fusionhealth.com.au