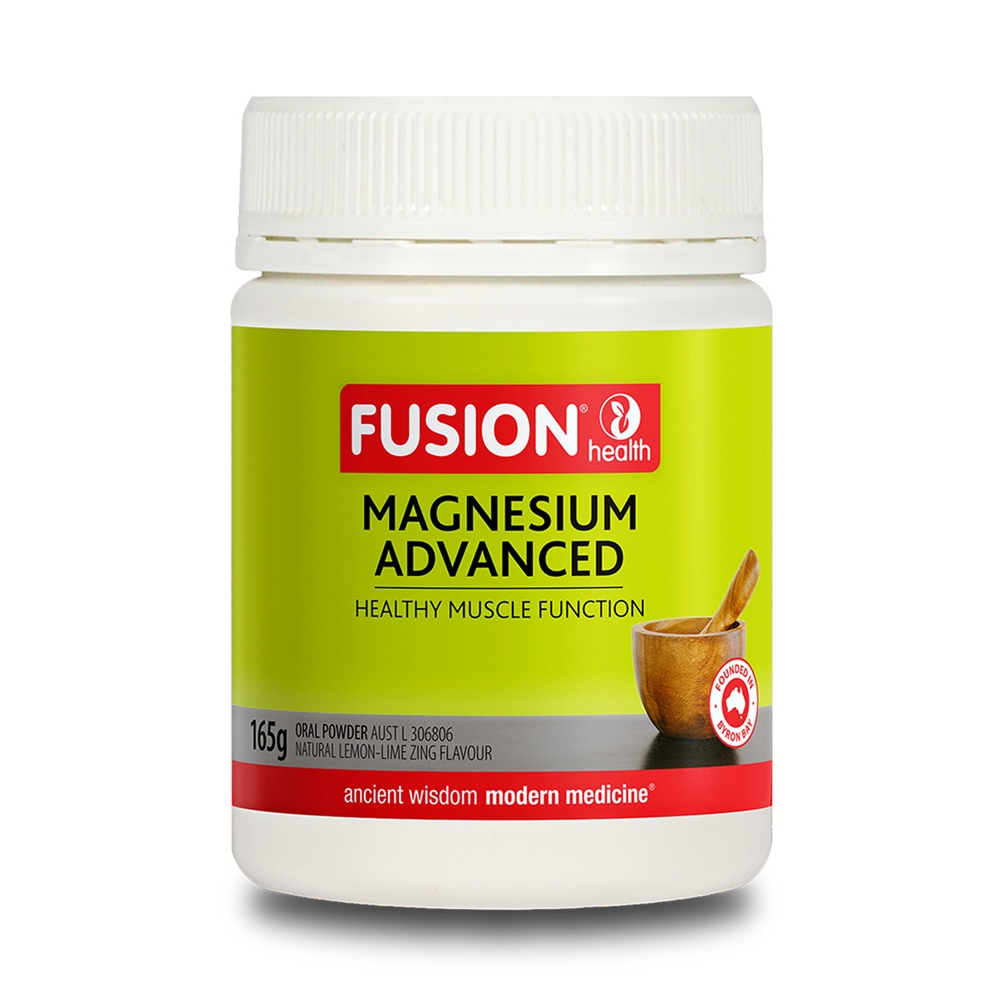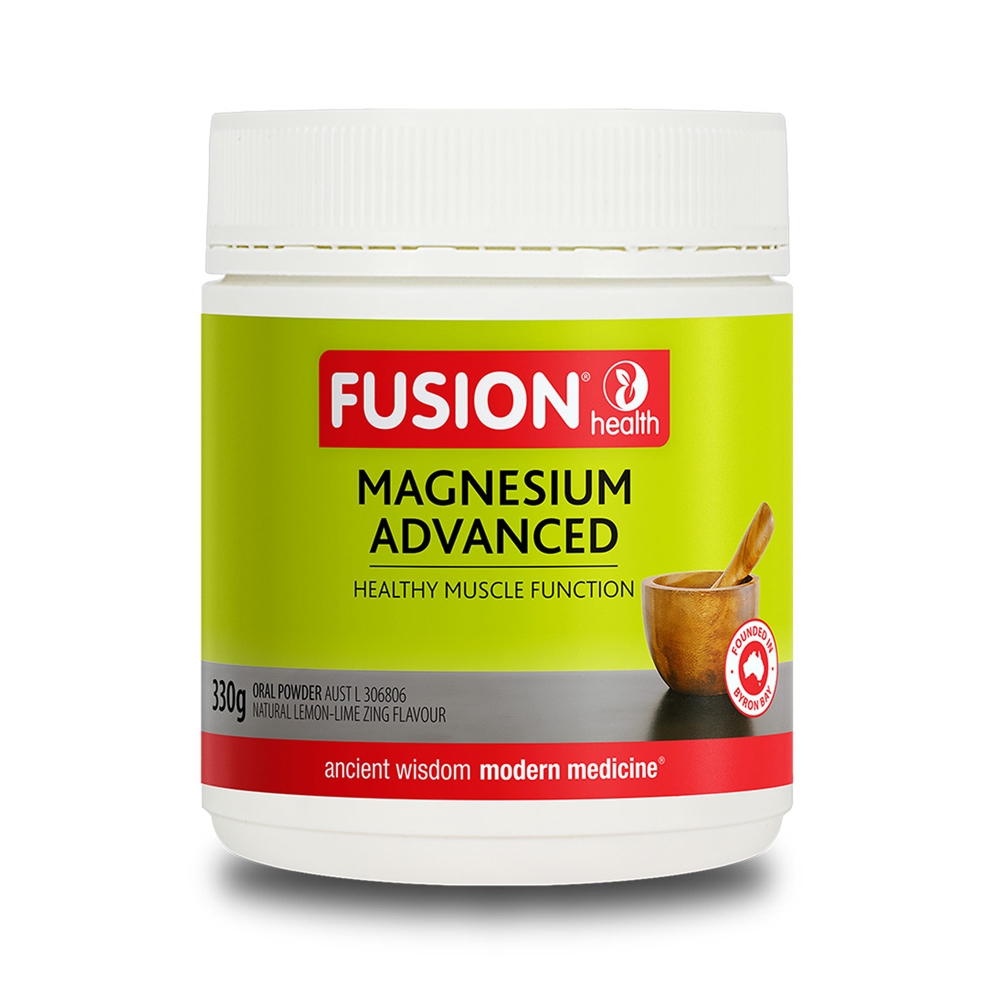 Fusion Health Magnesium Advanced Natural Lemon-Lime Zing replenishes electrolyte balance after exercise and aids the production of energy in the body, all while supporting normal muscle health.
Available in two delicious flavours - Lemon-Lime Zing and Watermelon - both with coconut water
Contains magnesium glycinate, a highly bioavailable form of magnesium
Includes B complex vitamins, amino acids and essential minerals
Supports normal muscle function and relaxation
Supports normal cellular energy production
Helps maintain electrolyte balance after exercise by compensating for magnesium depletion from sweating
Contains magnesium and vitamin B1, which play an important role in supporting blood glucose metabolism in healthy people
Plays an important role in supporting bone health
When the dietary intake of magnesium is insufficient, Fusion Magnesium Advanced Powder Lemon-Lime Zing:
Helps relieve mild muscle cramps and spasms
Aids exercise performance
Supports healthy sleeping patterns
Maintains a healthy cardiovascular system
Always read the label. Follow the directions for use. If symptoms persist, talk to your health professional. Vitamins and minerals can only be of assistance if dietary intake is inadequate.
Source:
www.fusionhealth.com.au