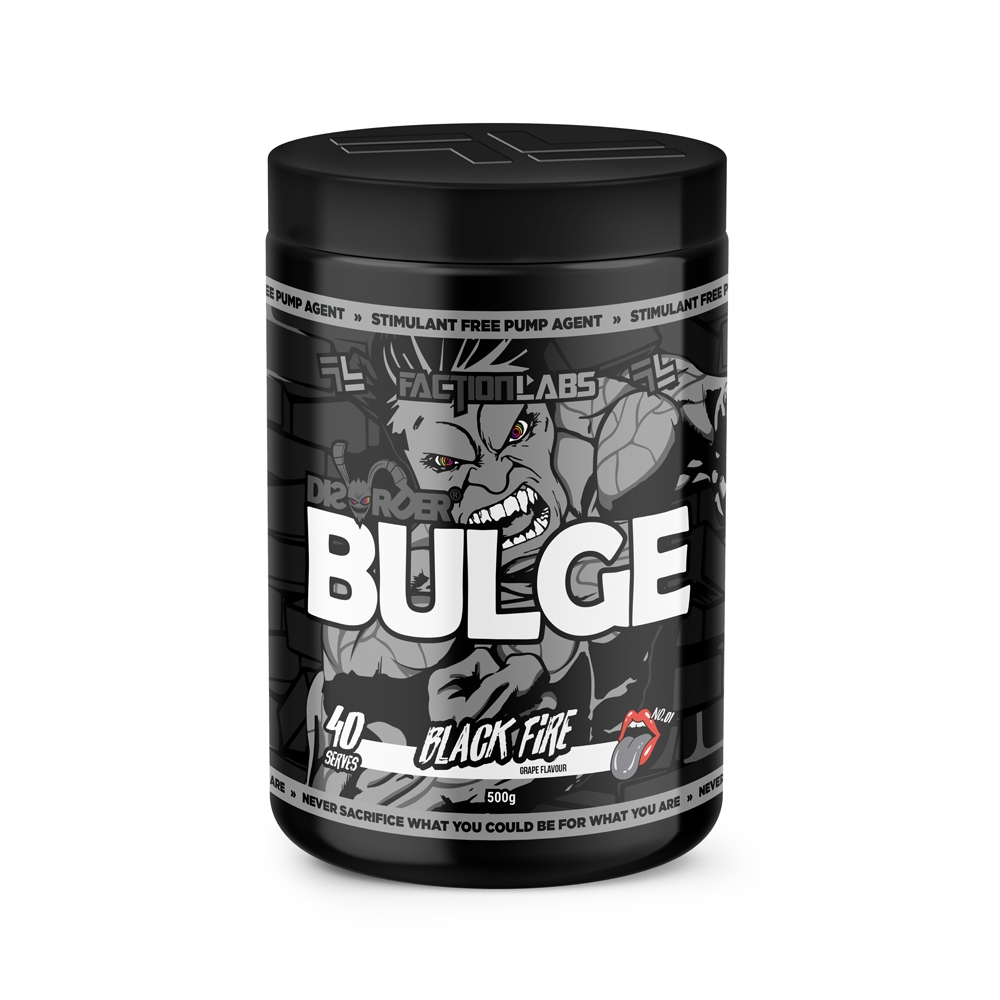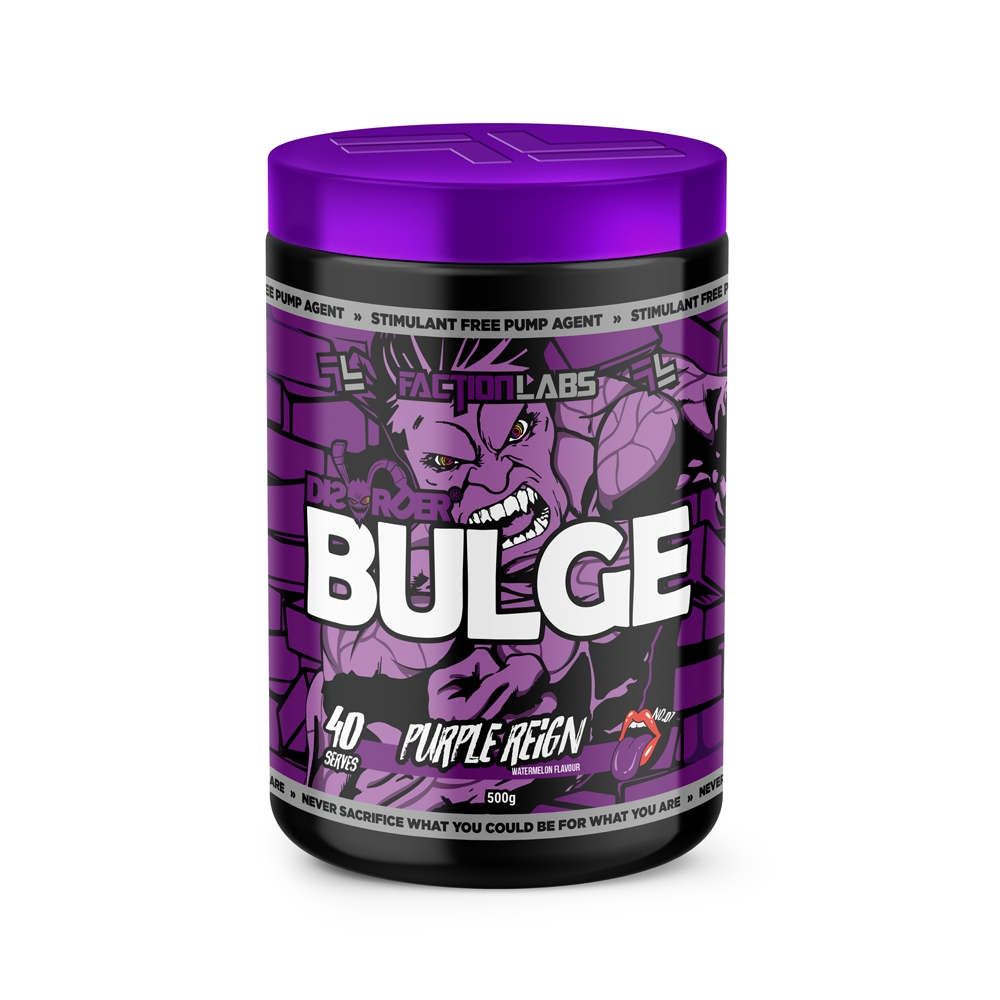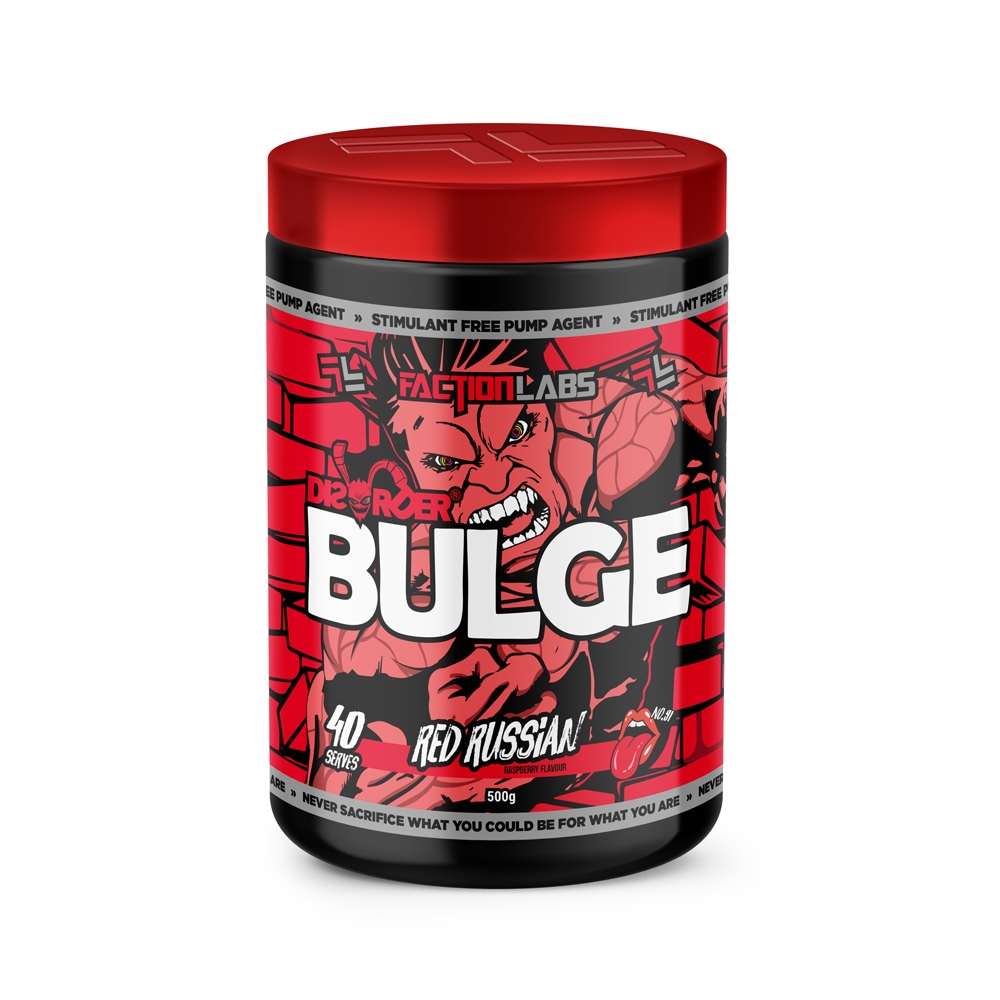 Faction Labs stimulant free pump agent DISORDER® BULGE supports muscle function and energy production, improves memory, relieves fatigue and increases your muscle strength during high intensity exercise. Maximise your training and never sacrifice what you could be for what you are, with Faction Labs DISORDER® BULGE.
Directions For Use
Mix 1 scoop in 400-500ml of cold water. Consume 15-20 minutes before training. Do not consume more than 1 serving per day. Store in a cool, dry place below 30°C. Do not expose to excessive heat or moisture.
Allergen Information
This product is manufactured in a facility that processes milk, soy, shellfish, wheat and eggs.
Warnings
Not suitable for children under 15 years of age, pregnant. Should only be used under medical or dietetic supervision.
Source: factionlabs.com
| | |
| --- | --- |
| Variants | Black Fire ~ 500g (40 serves) ,Purple Reign ~ 500g (40 serves) ,Red Russian ~ 500g (40 serves) |
| | |