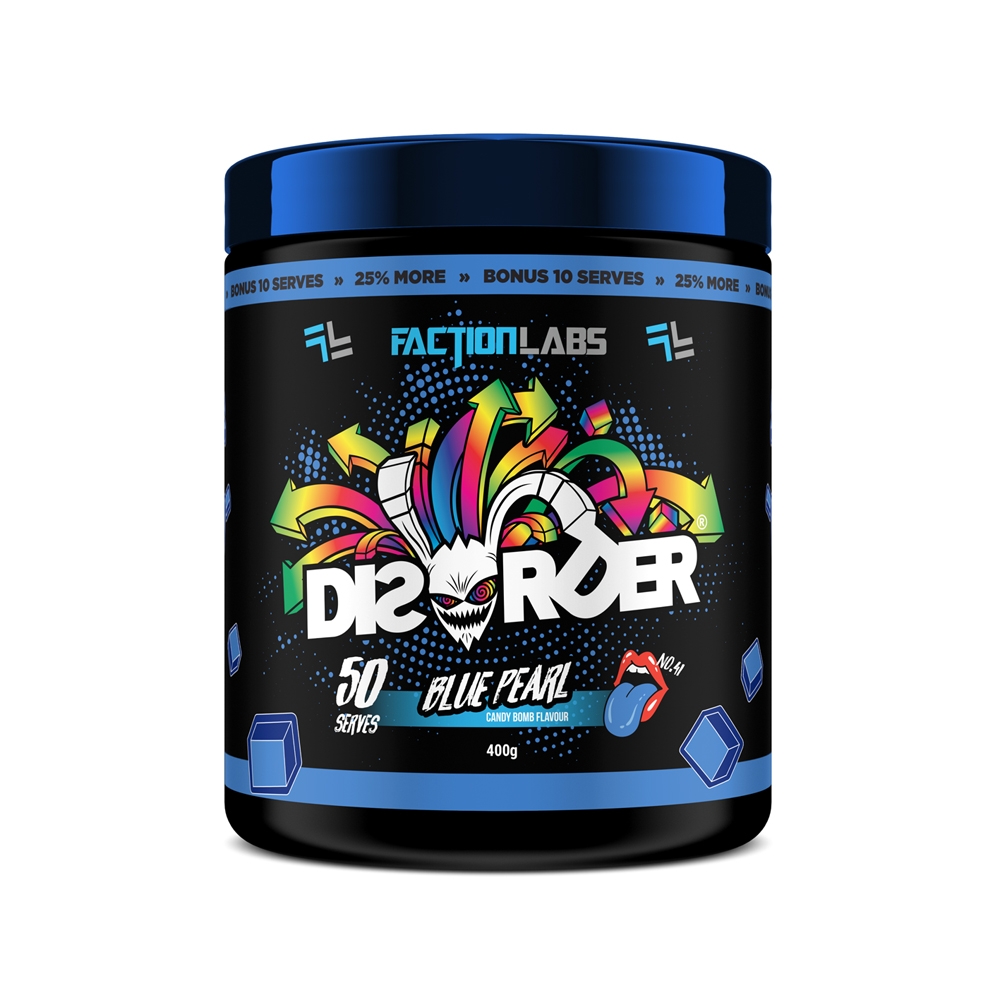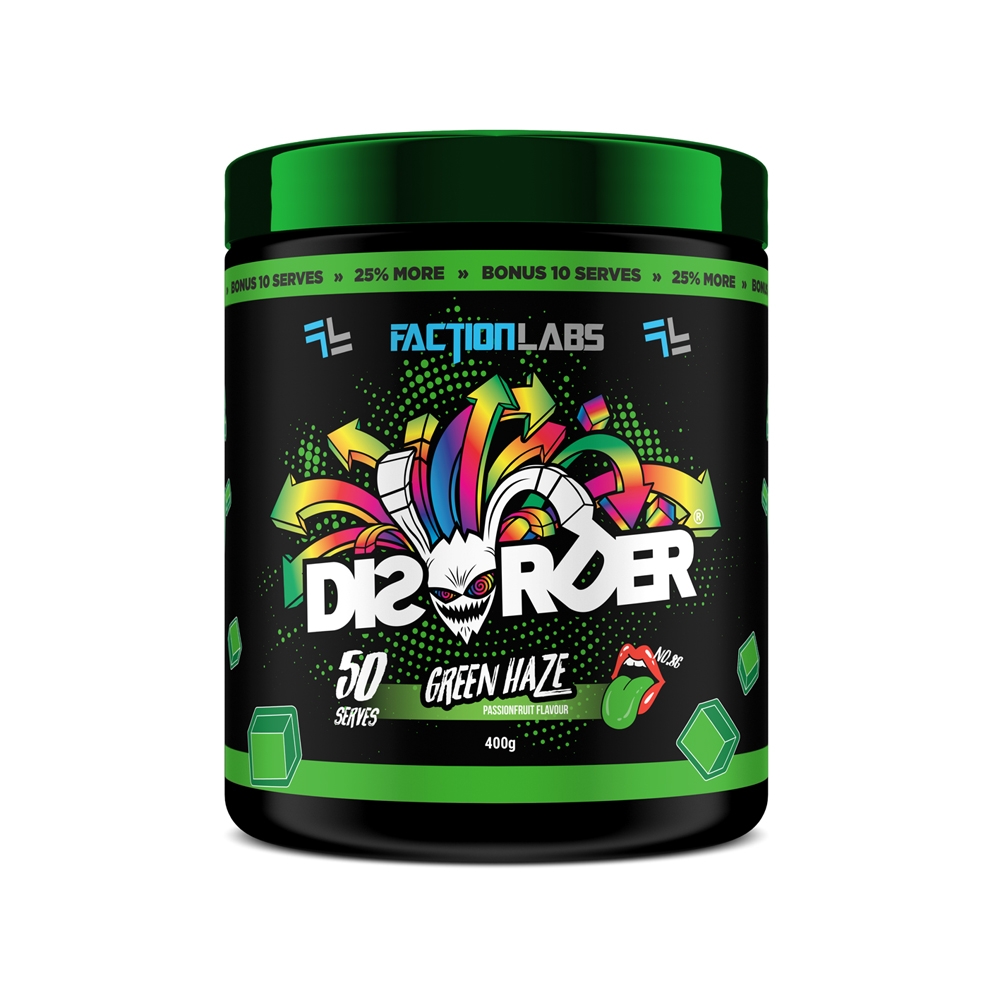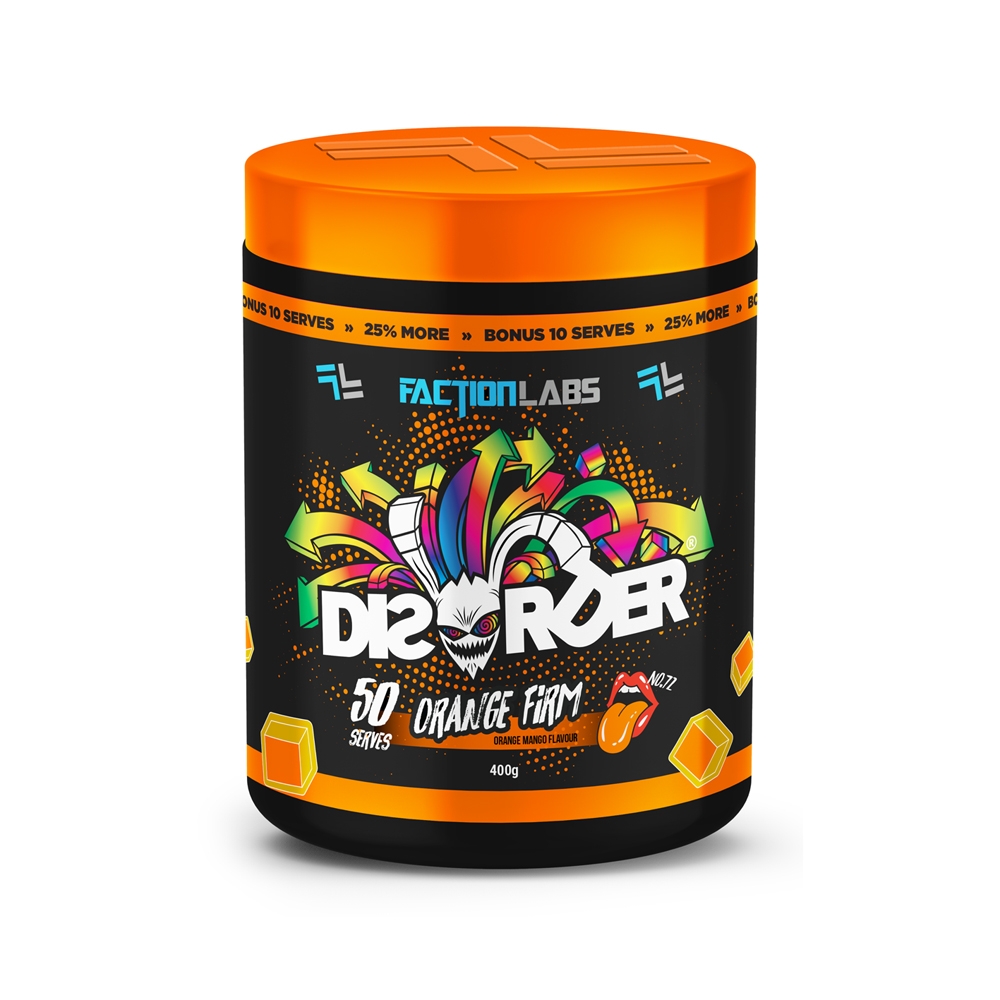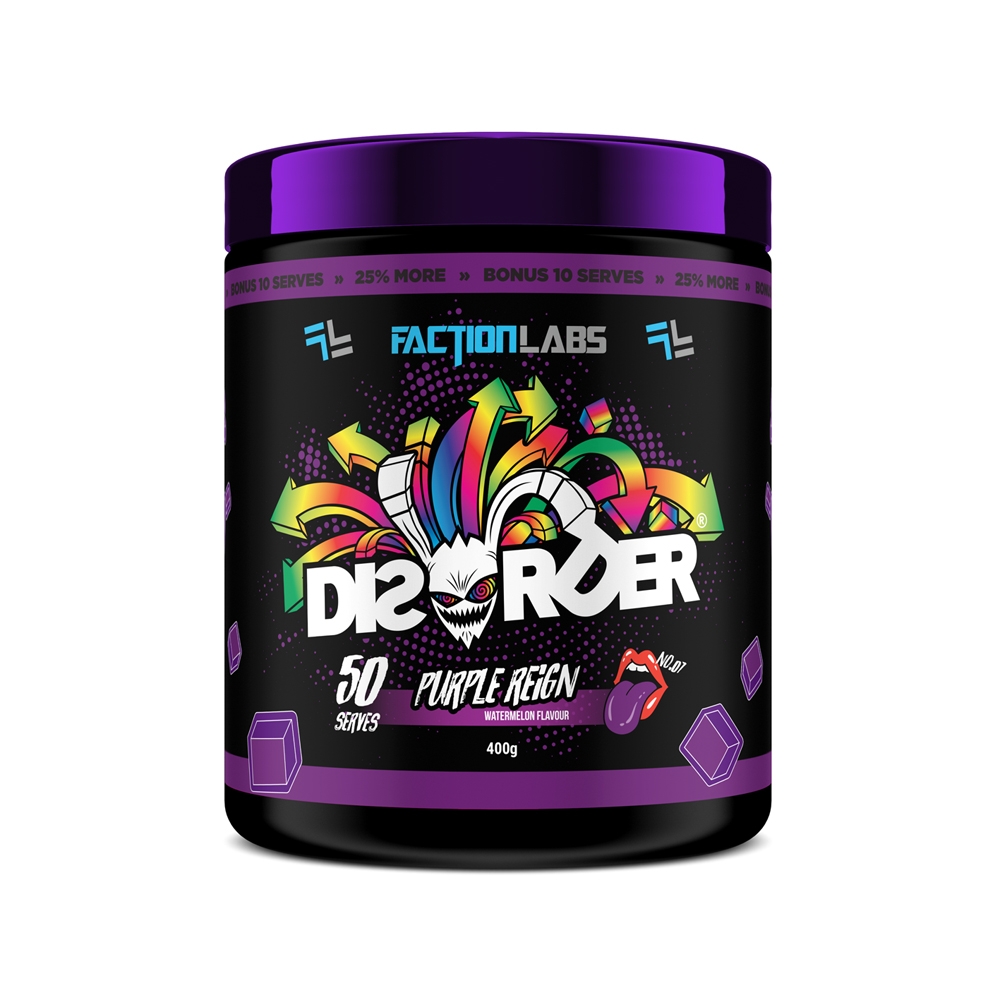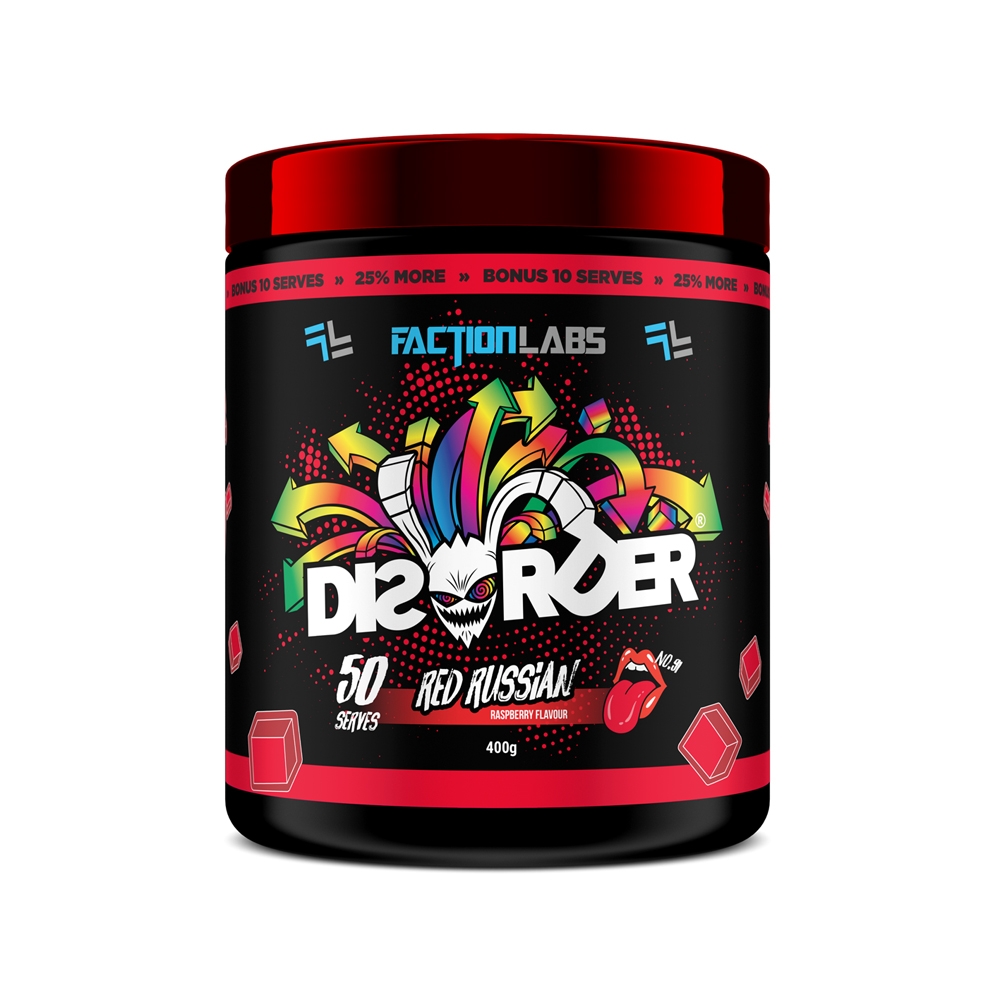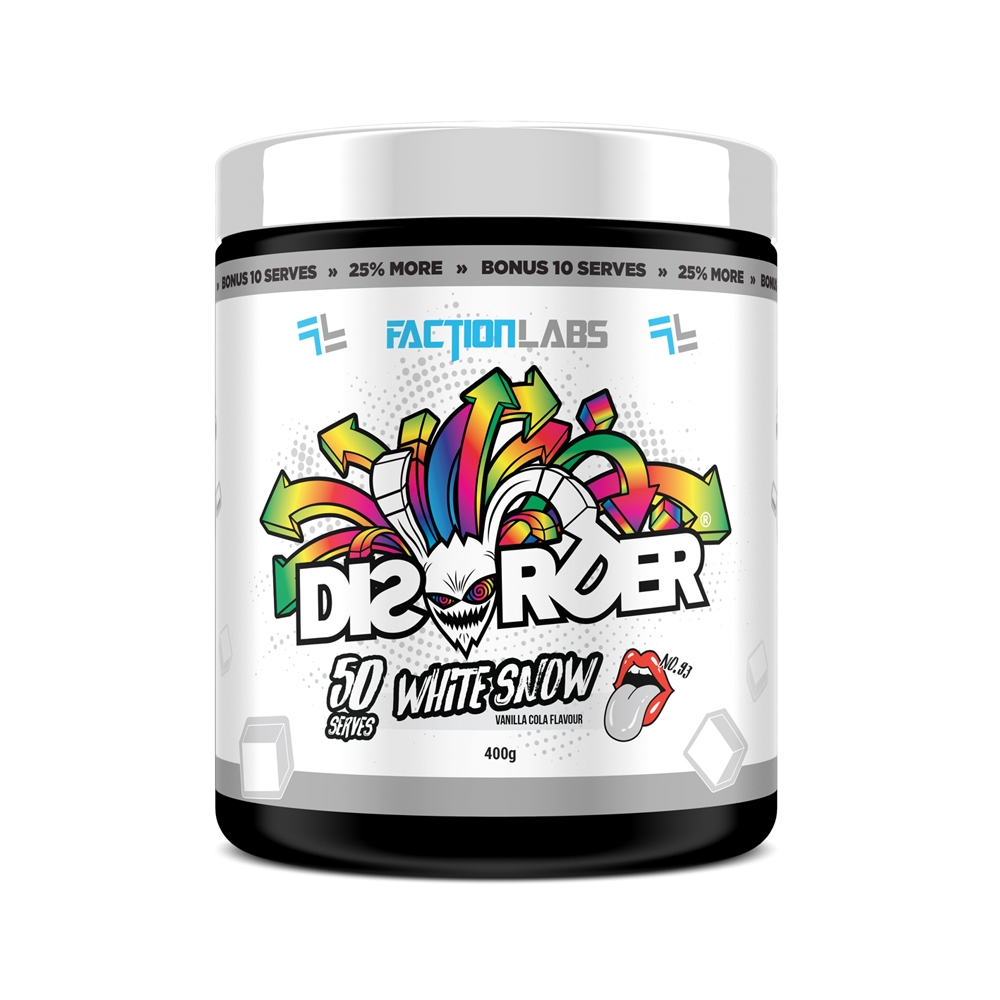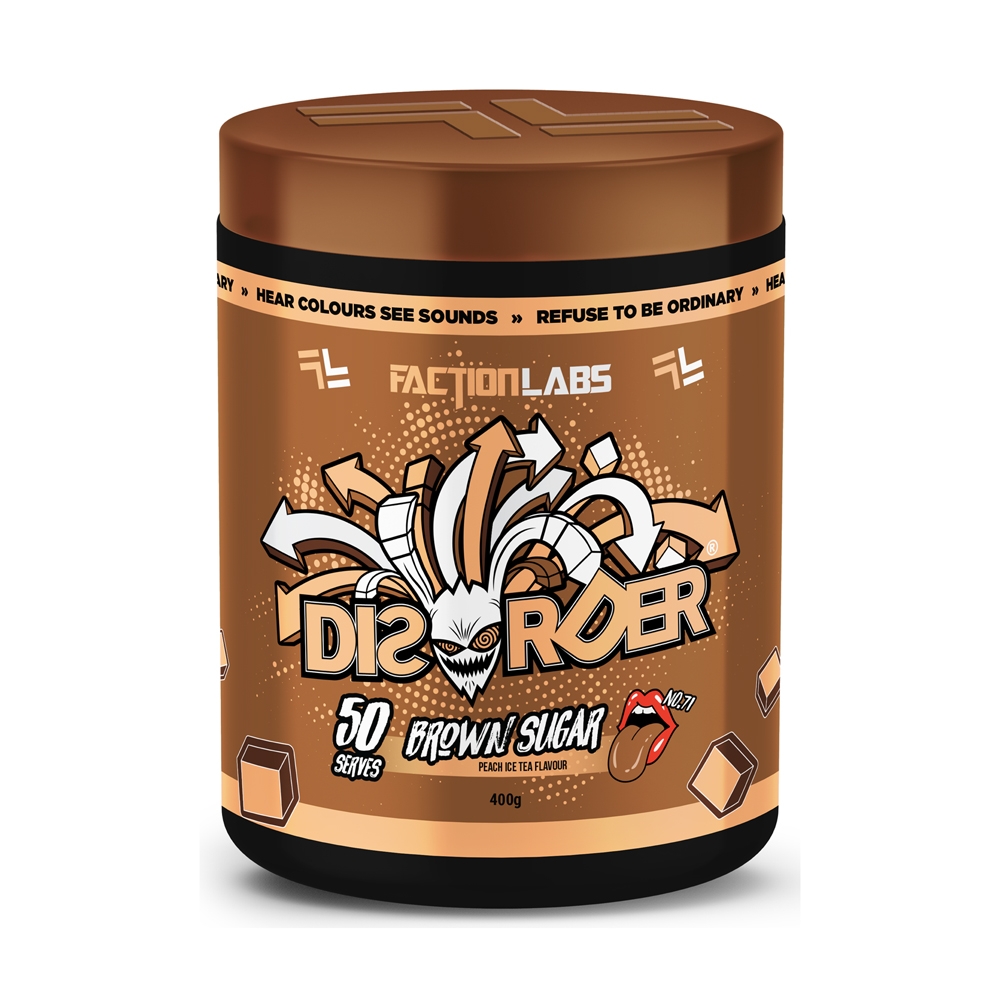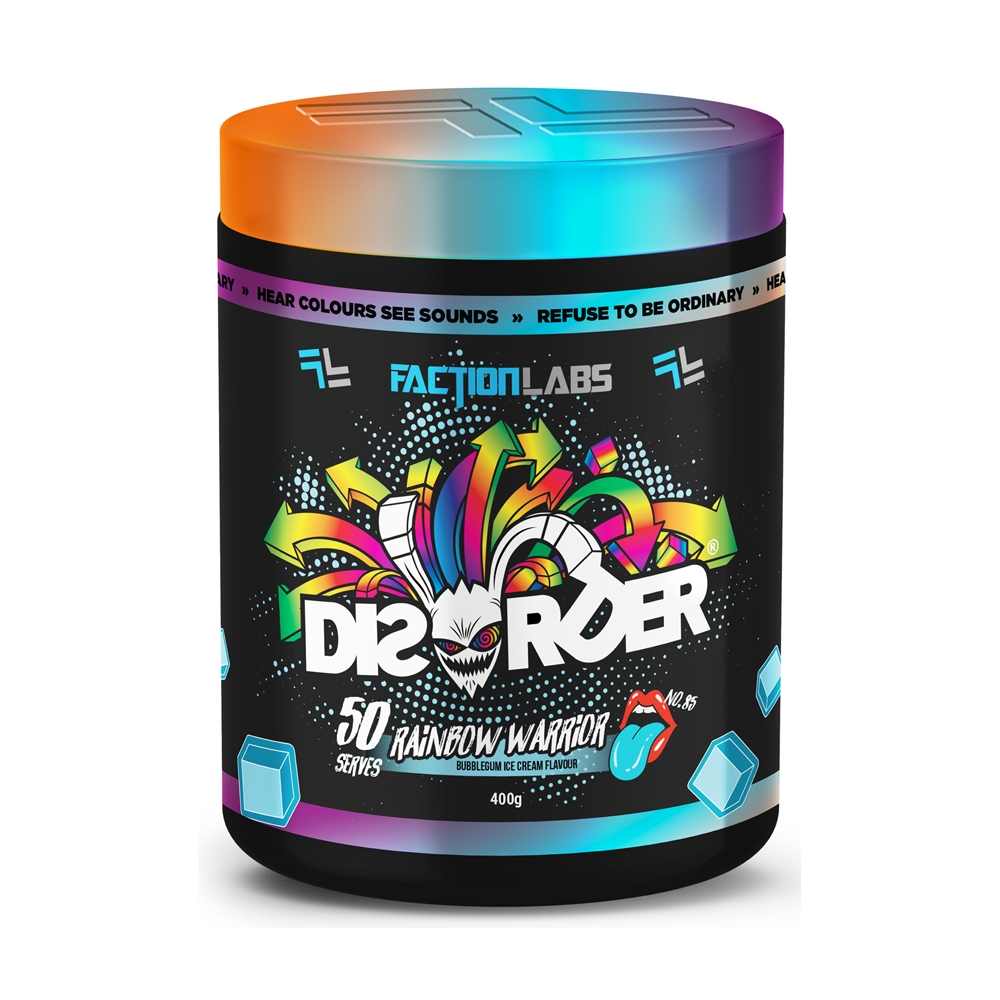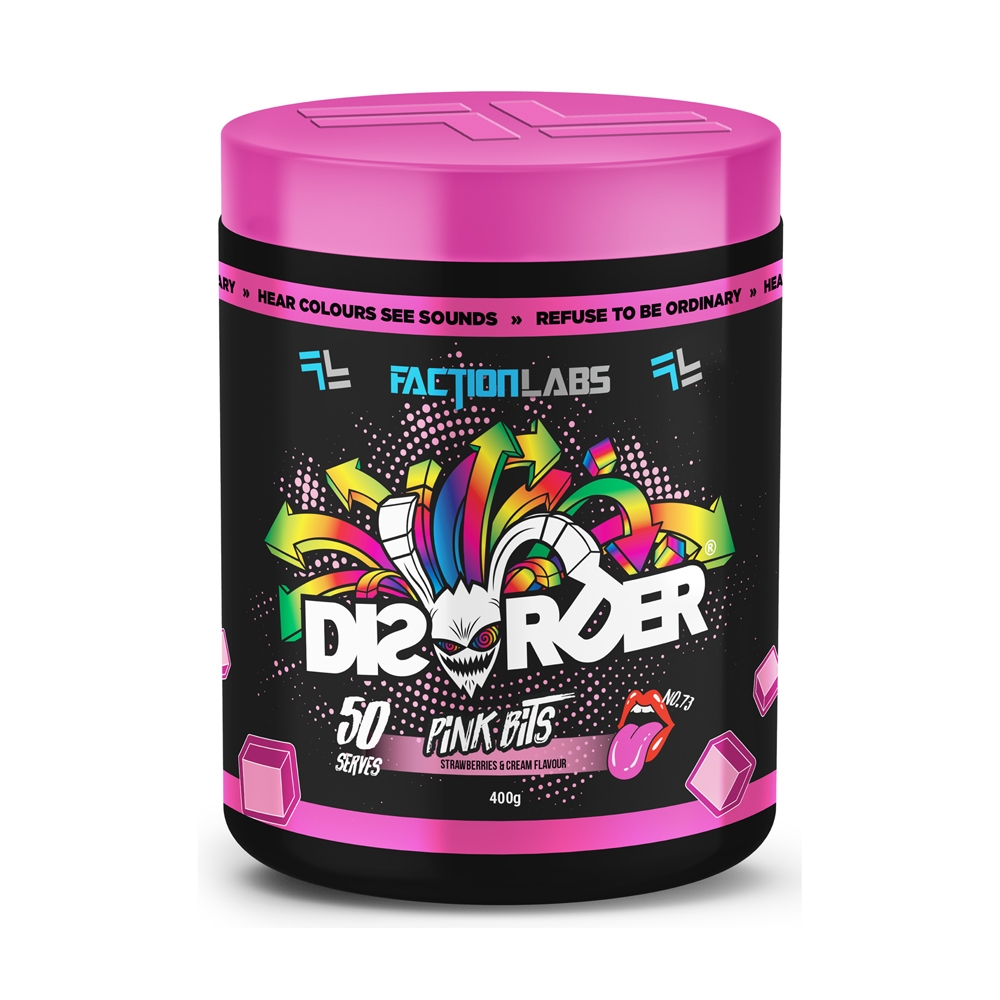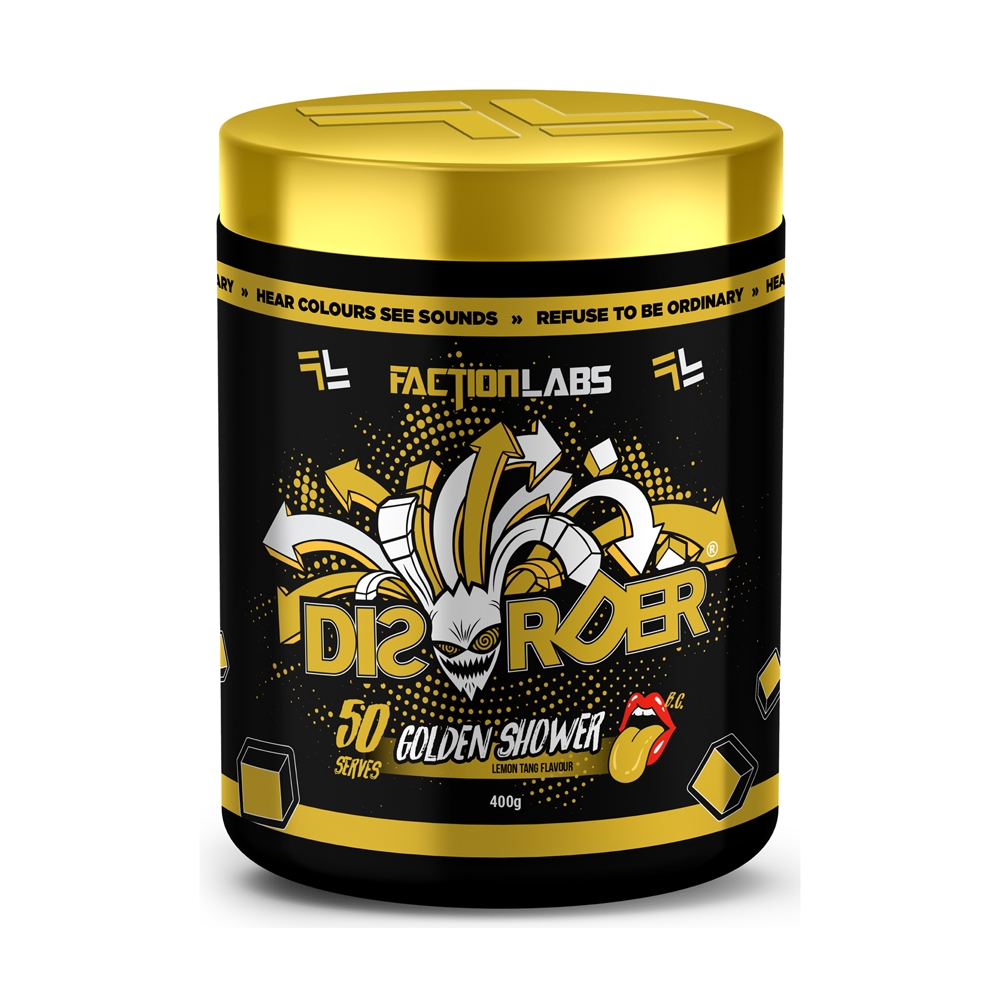 Faction Labs DISORDER®
50 Serves/400g Blue Pearl Candy Bomb Flavour - $69.95
$69.95 - $69.95 INC. GST
Faction Labs DISORDER® is a formulated caffeinated beverage.
Serving Suggestion:
Mix 1 scoop in 800ml of chilled water. Consume 15-20 minutes before training. Do not consume powder or more than 1 serving per day. Store in a cool, dry place below 30 degrees Celsius. Do not expose to excessive heat or moisture.
Warning:
Contains Caffeine. Not suitable for children, pregnant or lactating women, or individuals sensitive to caffeine. Should only be used under dietetic supervision. Do not exceed serving suggestion or frequency of use. Do not use this product if you are using any medication or if you have a pre-existing medical condition.
Source: factionlabs.com
| | |
| --- | --- |
| Variants | 50 Serves/400g Blue Pearl Candy Bomb Flavour ,50 Serves/400g Green Haze Passionfruit Flavour ,50 Serves/400g Orange Firm Orange Mango Flavour ,50 Serves/400g Purple Reign Watermelon Flavour ,50 Serves/400g Red Russian Raspberry Flavour ,50 Serves/400g White Snow Vanilla Cola Flavour ,50 Serves/400g Brown Sugar ,50 Serves/400g Rainbow Warrior ,50 Serves/400g Pink Bits ,50 Serves/400g Golden Shower |
| | |