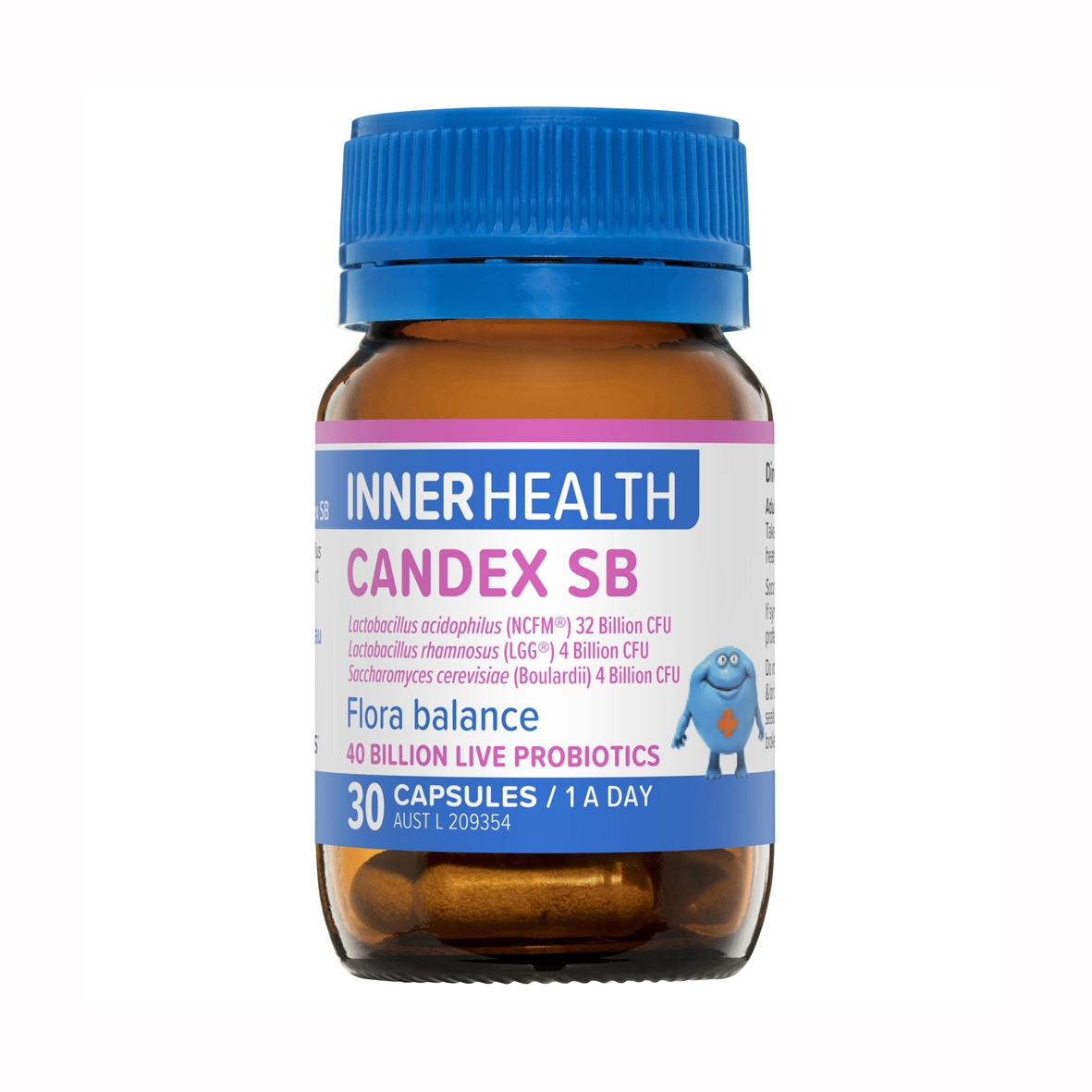 Ethical Nutrients Inner Health Candex SB Probiotic
30c - $34.95
$34.95 INC. GST
Inner Health Candex SB supports healthy vaginal flora in women with a fridge-stored formulation of lactobacillus acidophilus & saccharomyces boulardii.
Inner Health Candex SB
• Featuring Lactobacillus acidophilus to support healthy vaginal flora

Made in Australia
Vegetarian & Vegan Friendly
FREE FROM Gluten, Wheat, Lactose, Eggs, Nuts, Salts
INGREDIENTS Each capsule contains: Lactobacillus acidophilus (NCFM®) 32 Billion CFU Lactobacillus rhamnosus (LGG®) 4 Billion CFU Saccharomyces cerevisiae (boulardii) 4 Billion CFU Saccharomyces cerevisiae is a probiotic yeast
DIRECTIONS Adults & children over 12 years: Take 1 capsule daily or as directed by a healthcare professional. Capsules can be pulled apart and powder added to food or liquid if preferred.
PRODUCT WARNINGS
If symptoms persist consult your healthcare professional. Do not use if cap &/or bottle seals are missing or broken. No added artificial colours, flavours or preservatives.
STORAGE TEMPERATURE Store at 2°C to 8°C. Refrigerate. Do not freeze.