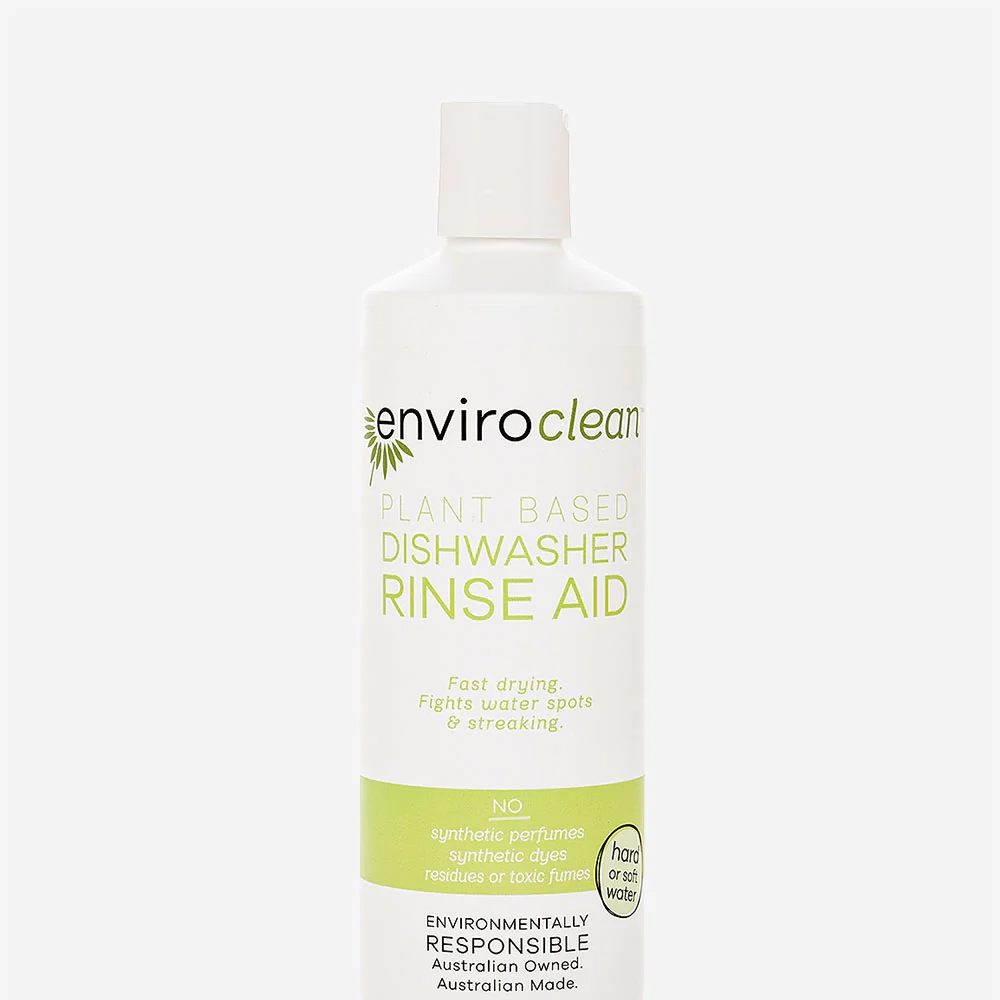 Fast drying. Fights water spots & streaking.
Helps dry your machine-washed dishes, glassware & cutlery, leaving them sparkling clean without water spotting & streaking or residues.
Silver cutlery or silver items
We do not recommend enviroclean Dishwash Powder or Rinse Aid for use on silver as it is easily tarnished and requires polishing.
We recommend using our manual Dish Liquid or better yet a specialized silver cleaning liquid. 99.9% of modern cutlery is not silver…stainless, alloy, aluminum or plastic. Days of silver cutlery being readily produced was over a century ago and requires specialty treatment.
🌱 MY INGREDIENTS
Purified Water, Biodegradable Non-Ionic Surfactant* and Grain Based Alcohol*.
*Plant based
HOW TO USE ME
Pour into rinse aid dispenser to recommended level & check regularly. Use with our super concentrated enviroClean Dishwasher Powder for best results.