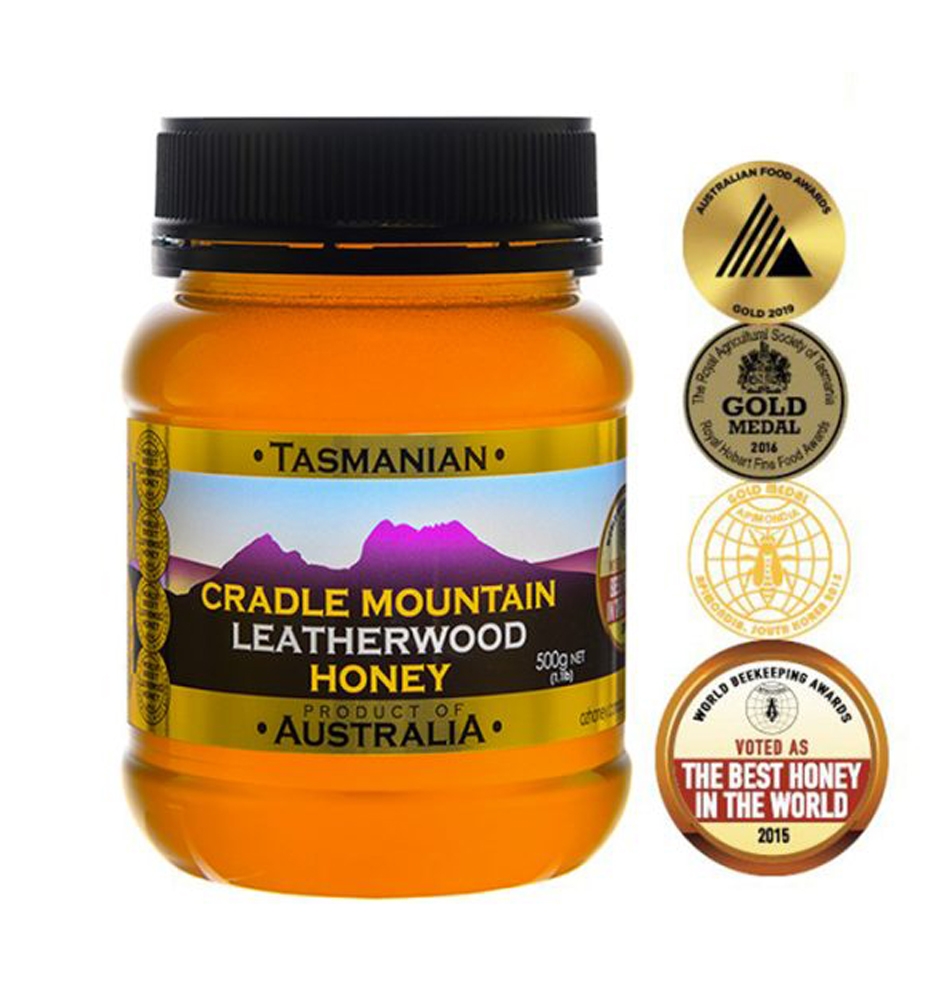 AN ACCOLADE-LADEN HONEY
Distinguished for its multitude of awards, Tasmania's renowned Leatherwood Honey derives from the blossoms of the state's native Leatherwood tree (Eucryphia lucida), an exclusive inhabitant of the unspoiled rainforests adorning Tasmania's West Coast.
Boasting a potent palate with hints of spiciness, this honey showcases a unique and unmistakable character.
Leatherwood stands acclaimed as one of the globe's most exceptional honeys.
Contained within a 500g PET jar, this product proudly signifies its Tasmanian origin through full ownership and production within the region.
Source: ozhoney.com.au