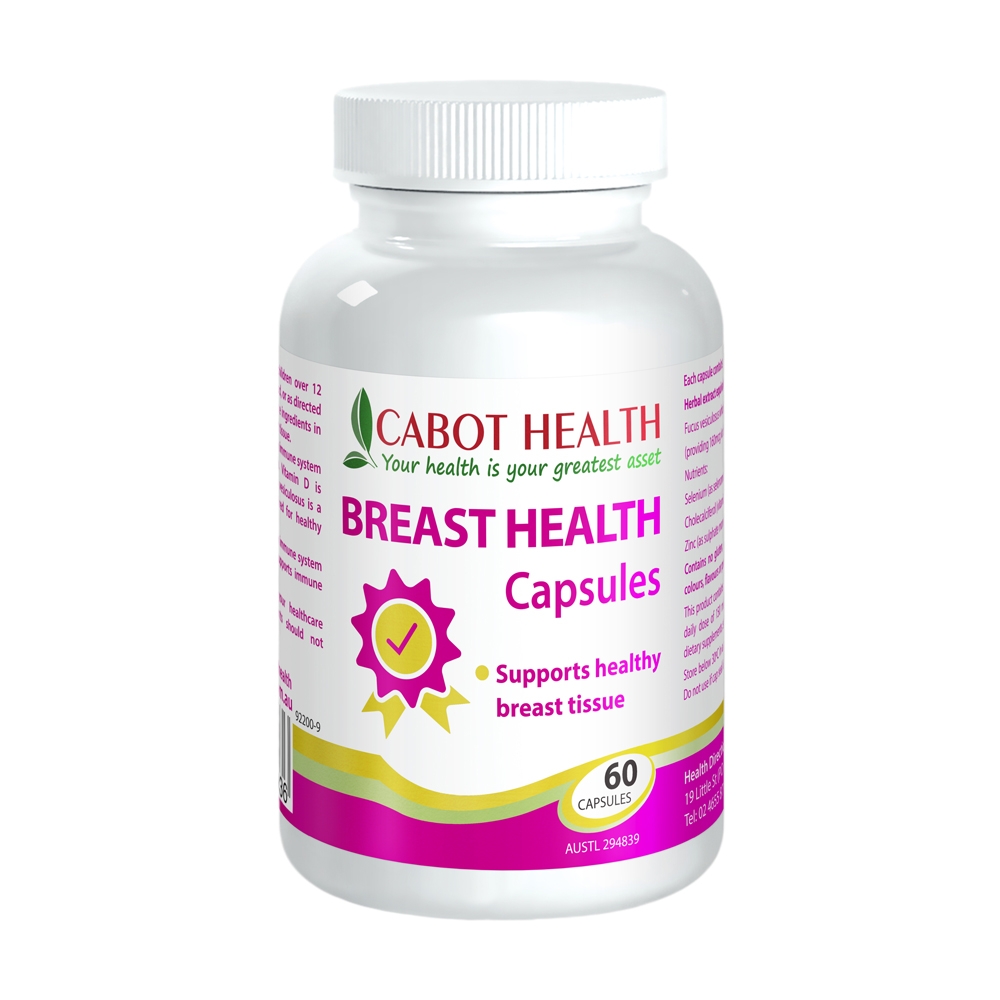 Cabot Health Breast Health capsules combine important nutrients that may help relieve breast tenderness associated with pre-menstrual tension.
Directions:
Adults: 1 capsule daily, with food or as directed by your healthcare practitioner.
Warnings:
Vitamin supplements can not replace a healthy diet.
This product contains selenium which is toxic in high doses. A recommended daily dose of 150mcg of selenium daily should not be exceeded.
Not to be used in those with an overactive thyroid gland, unless urinary iodine levels are checked and the patient's healthcare practitioner recommends iodine supplementation.
If you experience any breast symptoms such as nipple changes or lumps, consult your doctor immediately.
Always read the label. Use only as directed. If symptoms persist, see your healthcare practitioner.
Source: cabothealth.com.au
| | |
| --- | --- |
| Weight | 333G |
| Variants | 60 Caps |
| | |