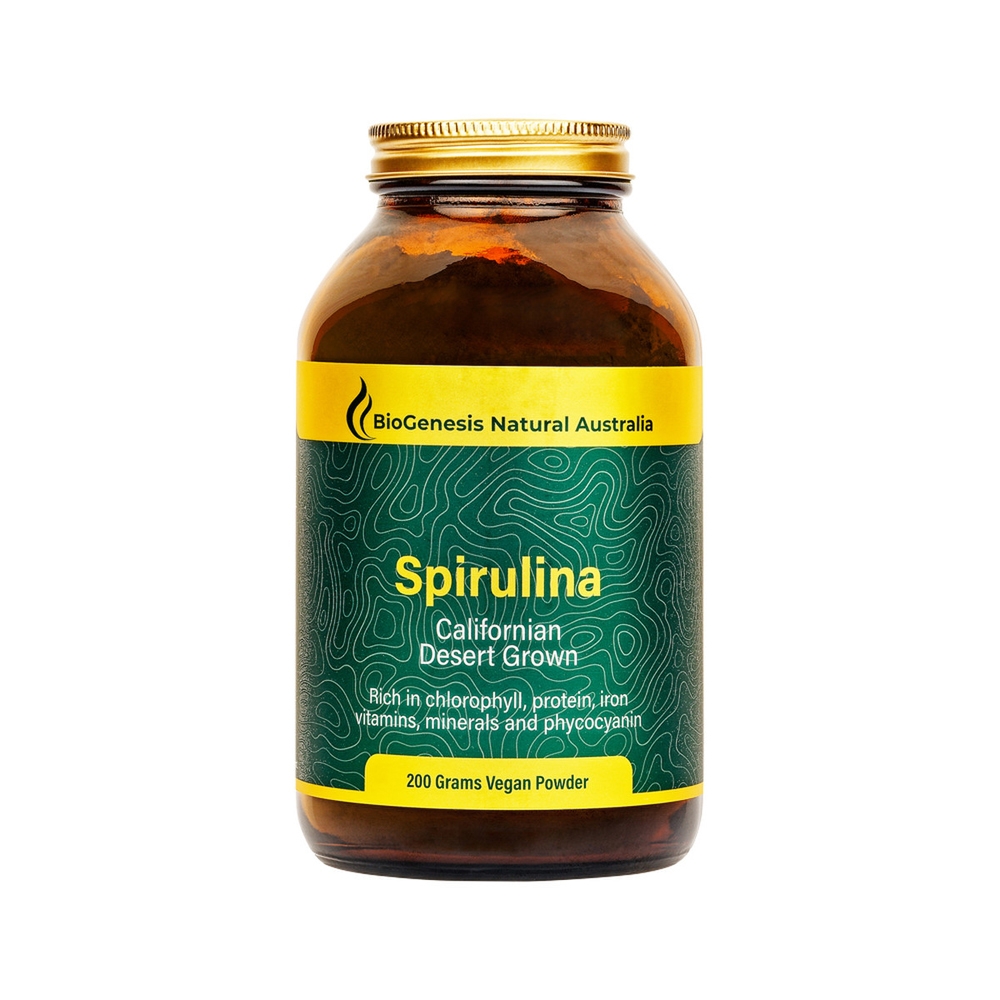 Biogenesis Spirulina
200g - $34.95
$34.95 INC. GST
BioGenesis Spirulina is naturally grown in the desert region of California well away from human habitation and to reduce the risk of air pollution.​
Vegan, non-GMO, pollution free, chemical free and pesticide free.
Packed in recyclable UV resistant amber glass, BioSeal combination of metal lid, internal airtight seal and oxygen absorber prevents nutrient degradation from light and oxygen damage.
100% Pure Spirulina (Arthrospira platensis)
Suggested usage: 2 teaspoons (7g) daily with an adequate intake of water.
Store in a cool, dry place away from direct sunlight
Source: www.obornehealth.com.au