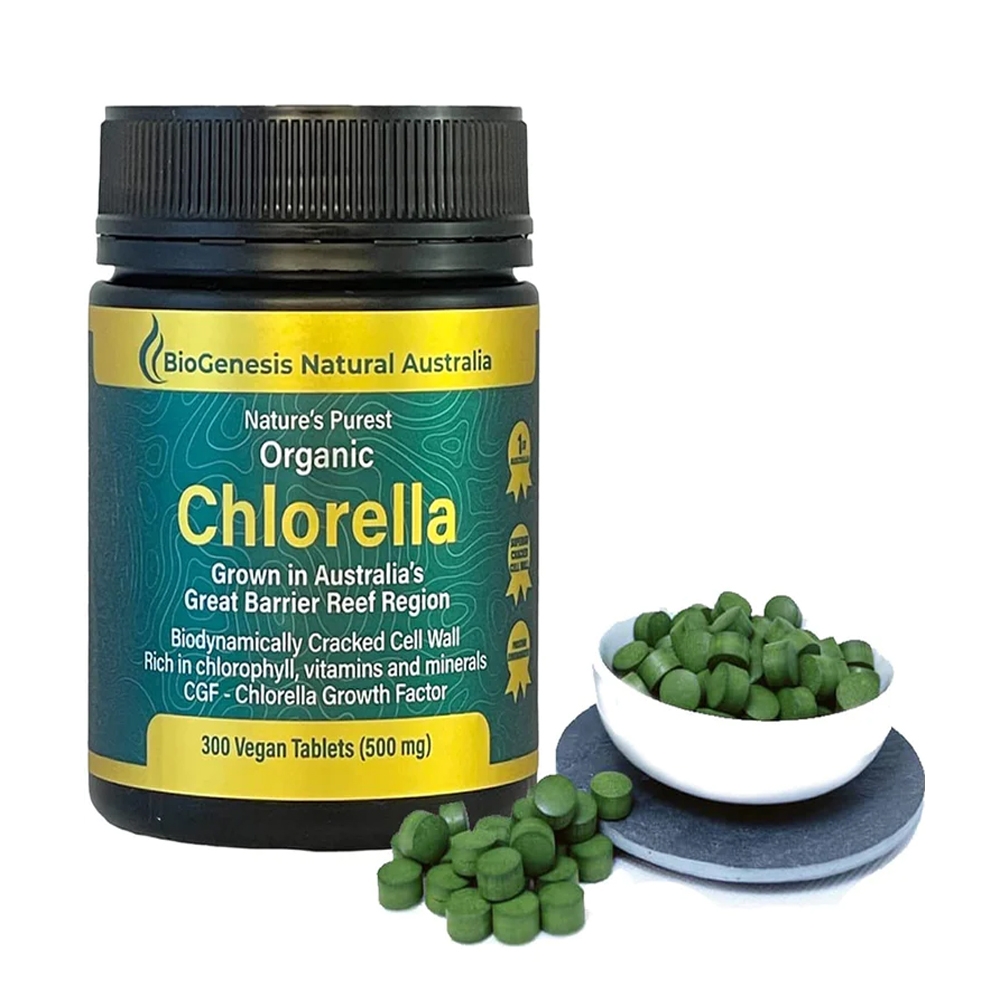 BioGenesis Chlorella is a superfood that is full of fantastic phytonutrients including branch chain amino acids (BCAAs), chlorophyll, beta-carotene, potassium, phosphorous, biotin, magnesium, iron and the B-complex vitamins. Chlorella contains zinc and antioxidants, making it one of the best immunity supplements and best immune booster.

Boosted Immunity
Increased Energy
Eliminated Toxins
Supported Fat Loss
Promoted Brain Health
Encouraged Muscle Repair and Growth
Chlorella is the highest pure plant source of natural Chlorophyll. BioGenesis Chlorella is a natural supplement that boosts energy, supports fat loss and assists the body in the detox of heavy metals. This all in one supplement is also low in carbohydrates, fats and sugars, and free from dairy, soy and gluten.
DIRECTIONS
Take 3-6 tablets twice per day (50mg per tablet). It is recommended to start with half the daily dose in the first week with an adequate intake of water. If pregnant or breastfeeding, consult your healthcare practitioner first.
Store tablets in a cool dry place away from direct sunlight.
Source: www.biogenesisnatural.com