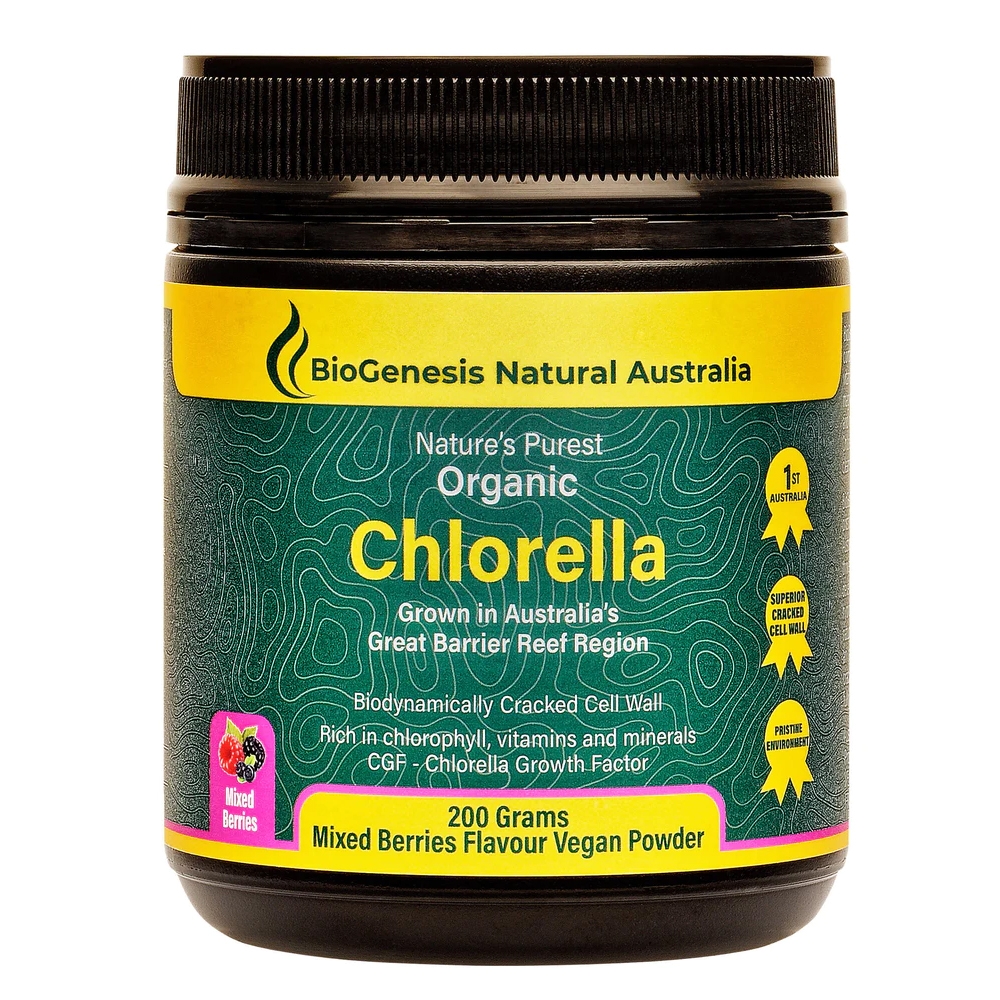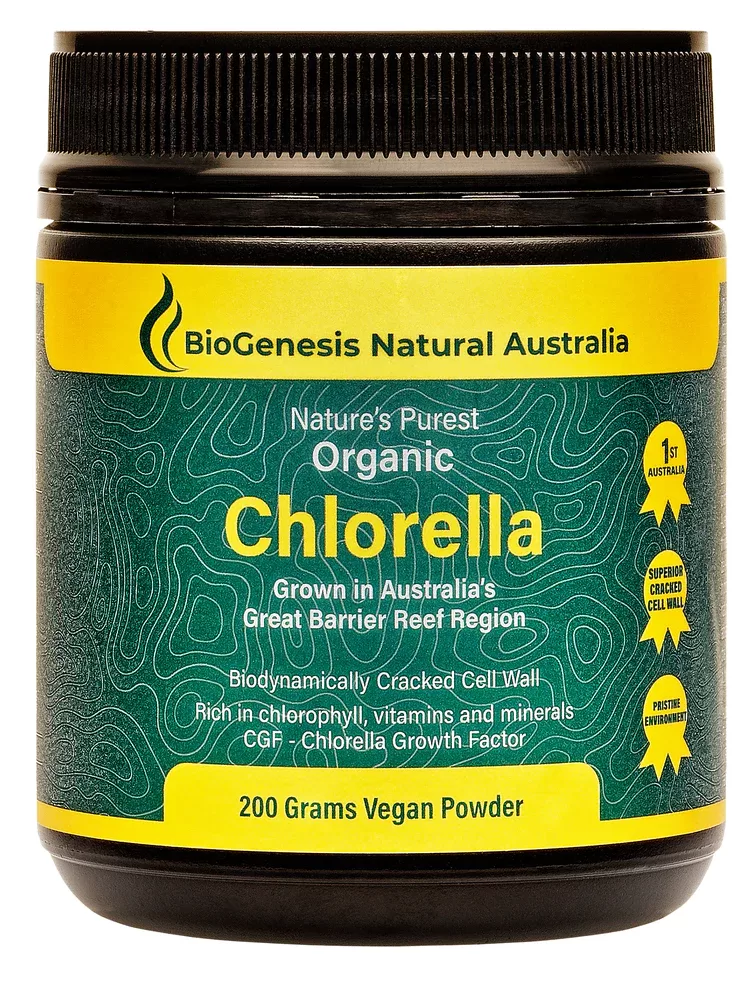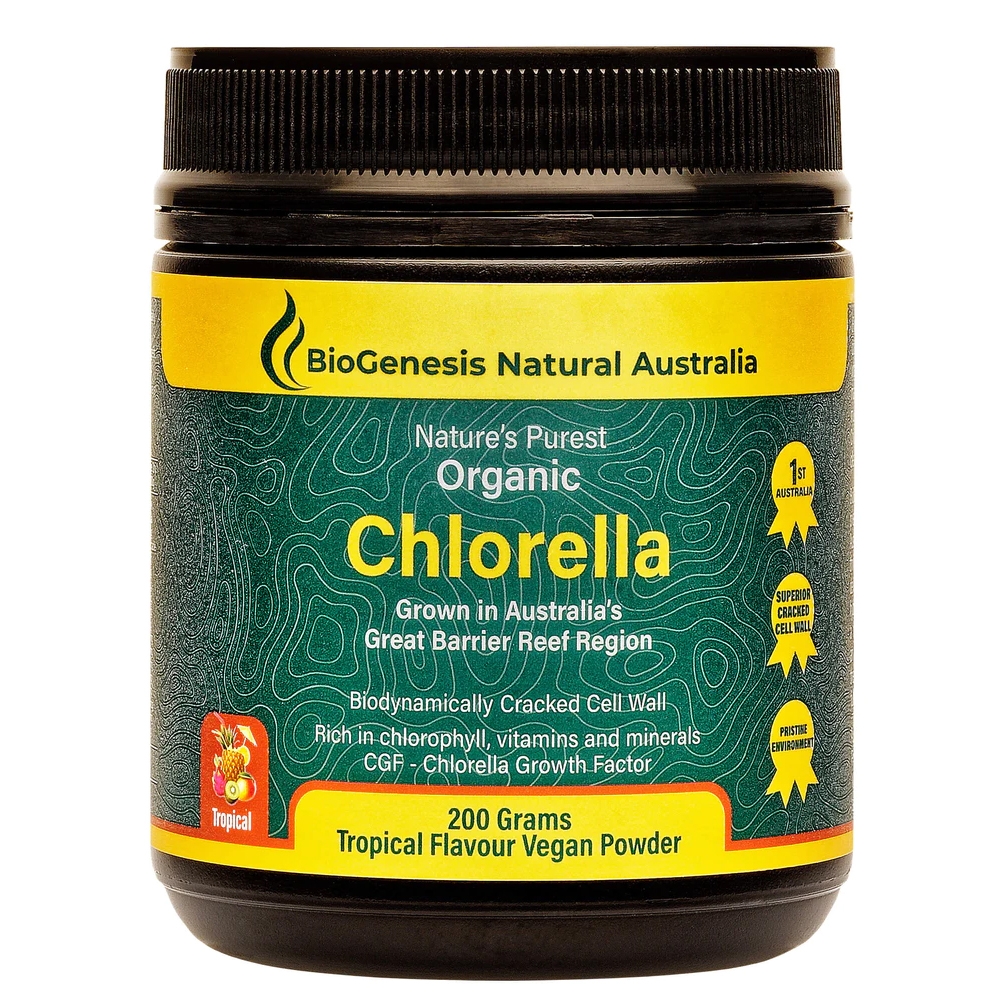 Increases energy without having to add any caffeine or sugar, and NO energy crash!
Reduces unnecessary cravings for food with high nutrient content.
Lowers cholesterol and blood sugar levels.
Helps aid the growth and repair of muscle tissue with vegan plant based protein.
Promotes skin health particularly if you experience eczema, through Omega 3.
Detoxifies the body of any heavy metals or chemicals through chlorophyll and antioxidants.
DIRECTIONS
Mix 2 teaspoons (7g) per day into 250ml water or blend into your favourite juice or smoothie. It is recommend starting with ½ the daily dose for the first week with an adequate intake of water. If pregnant or breastfeeding consult your healthcare practitioner.
Store powder in a cool dry place away from direct sunlight.
Source: www.biogenesisnatural.com
| | |
| --- | --- |
| Variants | 200g ~ Mixed Berries ,200g ~ Unflavoured ,200g - Tropical |
| | |