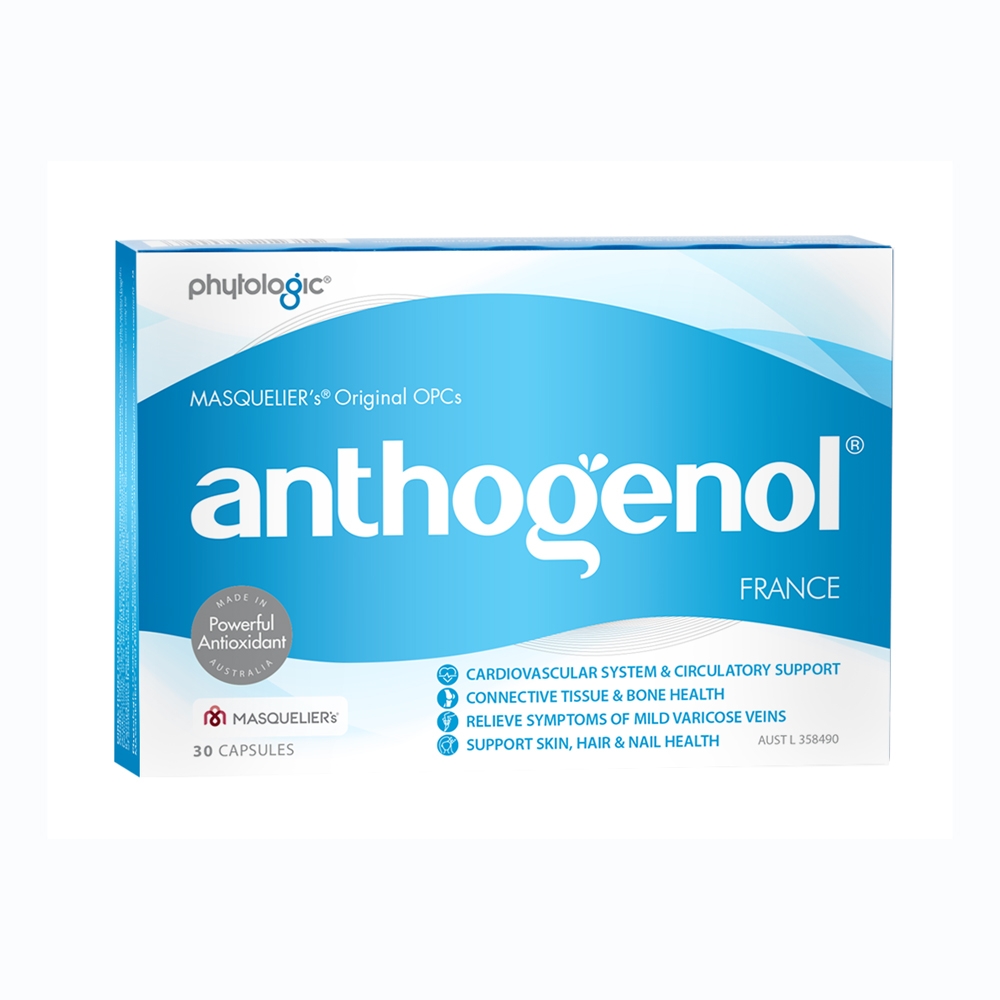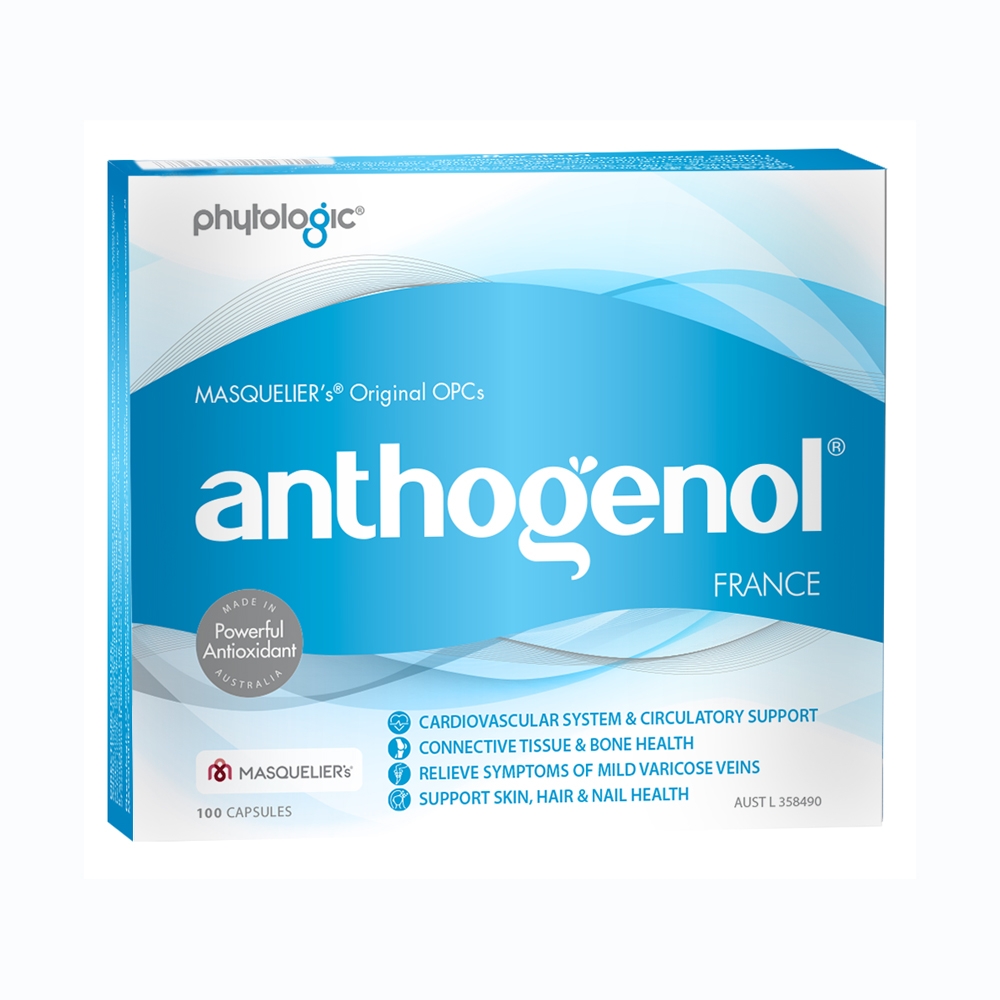 Reduces free radicals formed in the body
The antioxidant compounds in Anthogenol® capsules can reduce free radicals formed in the body, and maintain your general health and wellbeing.
Supports hair and skin health
Each Anthogenol® capsule contains three active ingredients: Grape seed extract (MASQUELIER'S® Original OPCs) , Silica and Vitamin C which work in unison to support your hair and skin health.
Supports collagen formation
As time passes, collagen levels diminish which leads to signs of aging. Anthogenol® maintains and supports the formation of collagen in your body, which will keep your skin supple and firm for longer
DIRECTIONS FOR USE:
Adults: Take two capsules per day before a meal to assist general health. For cardiovascular system health, symptomatic relief of mild varicose veins and blood capillary health, take one capsule three times daily before meals, or as directed by your health professional.
If symptoms persist, talk to your health professional. Vitamin and mineral supplements can only be of assistance if dietary intake is inadequate.
ALWAYS READ THE LABEL AND FOLLOW THE DIRECTIONS FOR USE.
Source : www.anthogenol.com.au/
| | |
| --- | --- |
| Variants | 30 Caps ,100 Caps |
| | |