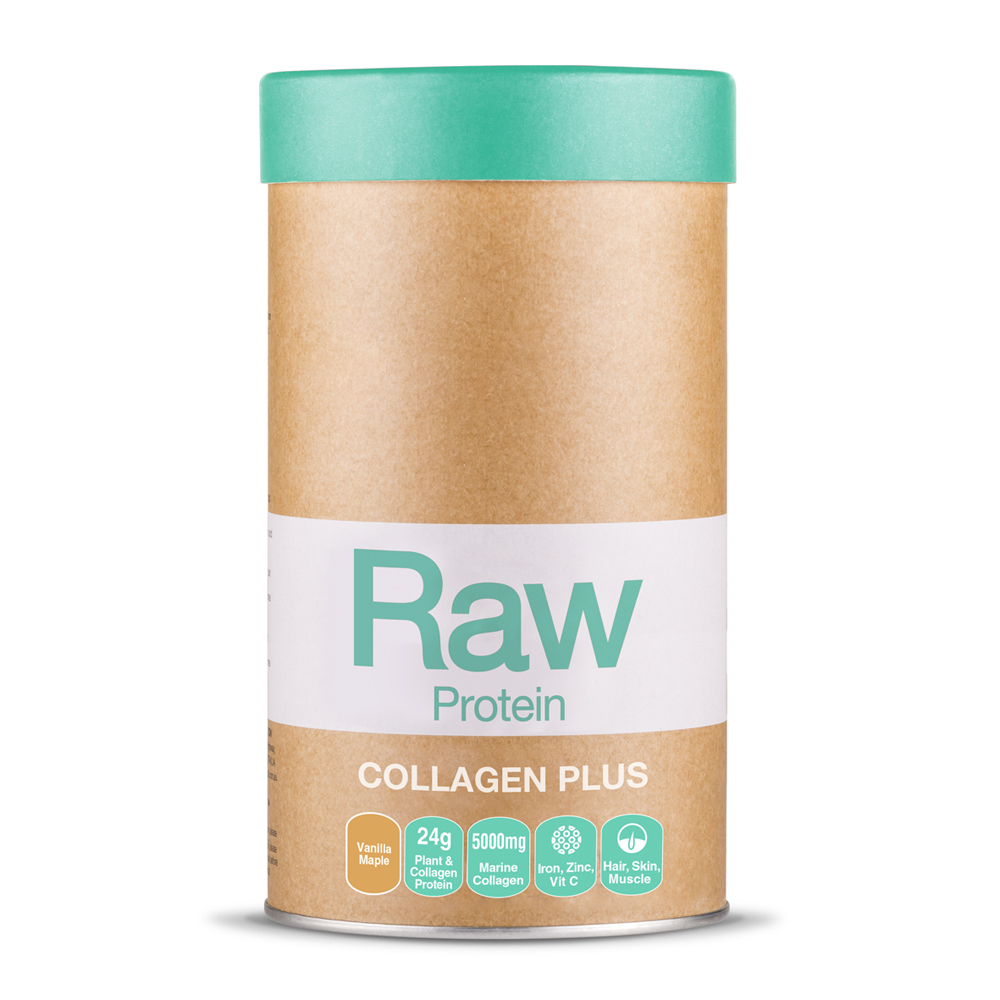 A premium blend of Marine Collagen and organic sprouted and fermented plant protein to support collagen production and connective tissue structure for healthy hair, skin, and nails.
Each serve contains 5000mg of highly bioavailable Type I & III Hydrolysed Marine Collagen Peptides and up to 24g of organic sprouted and fermented plant protein.

Vitamin C aids collagen production, Iron helps boost energy levels, Zinc supports immunity and metabolism, and plant-based digestive enzymes promote optimal gut health.

The ultimate beauty protein, it features high-quality Marine Collagen that is sustainably sourced, odourless and heat stable.
Directions
Add 3 heaped tablespoons (30g) to 300ml of water, plant-based milk or your favourite smoothie. Mix thoroughly in a protein shaker or blender.
Protein supplementation can be of benefit when used in conjunction with physical activity. Diets high in protein increase the body's need for water. Please ensure adequate daily water intake.
Source: www.amazonia.com


| | |
| --- | --- |
| Variants | 450g ~ Vanilla Maple |
| | |