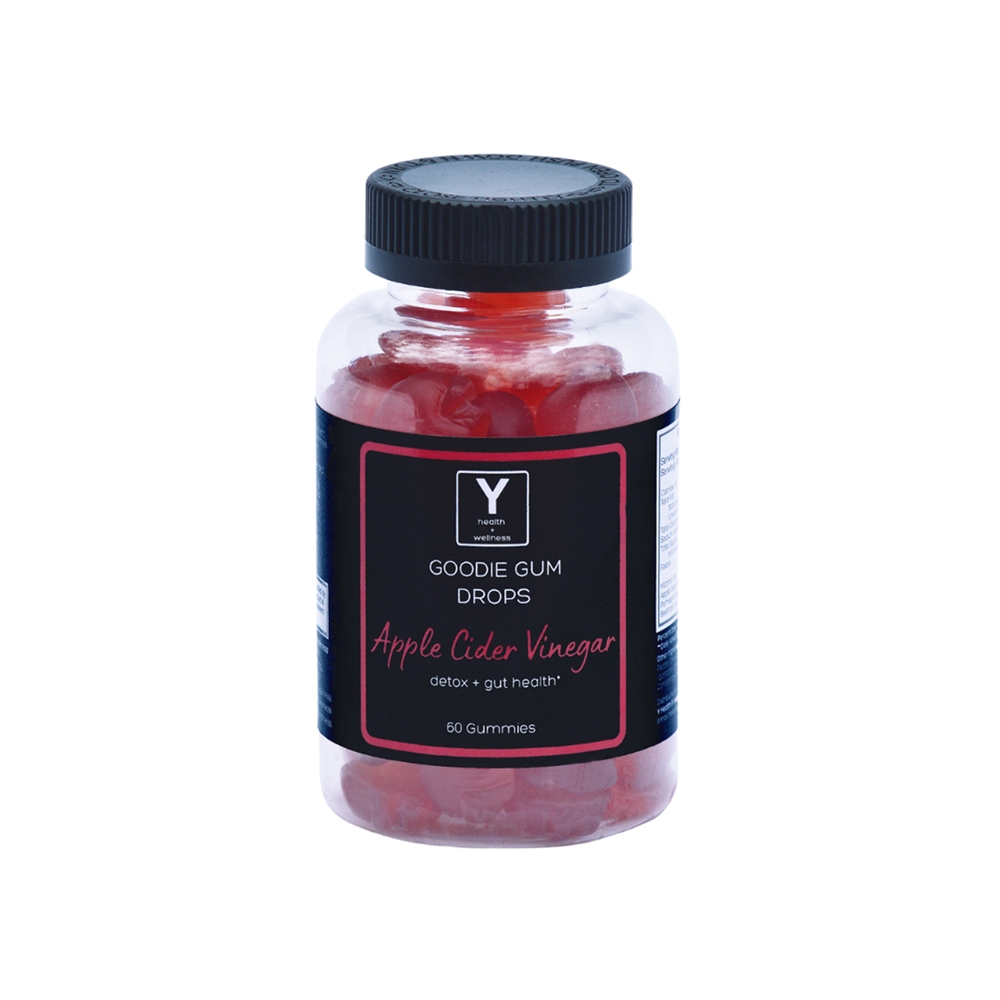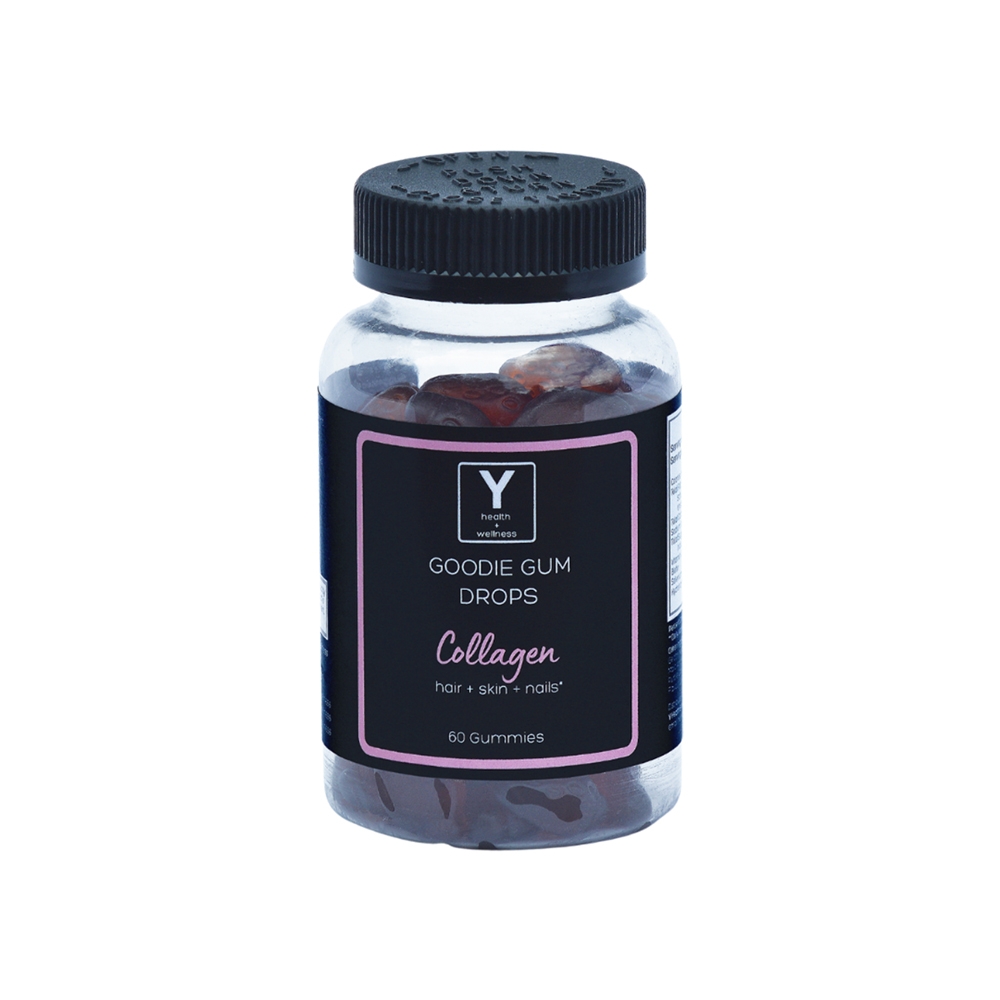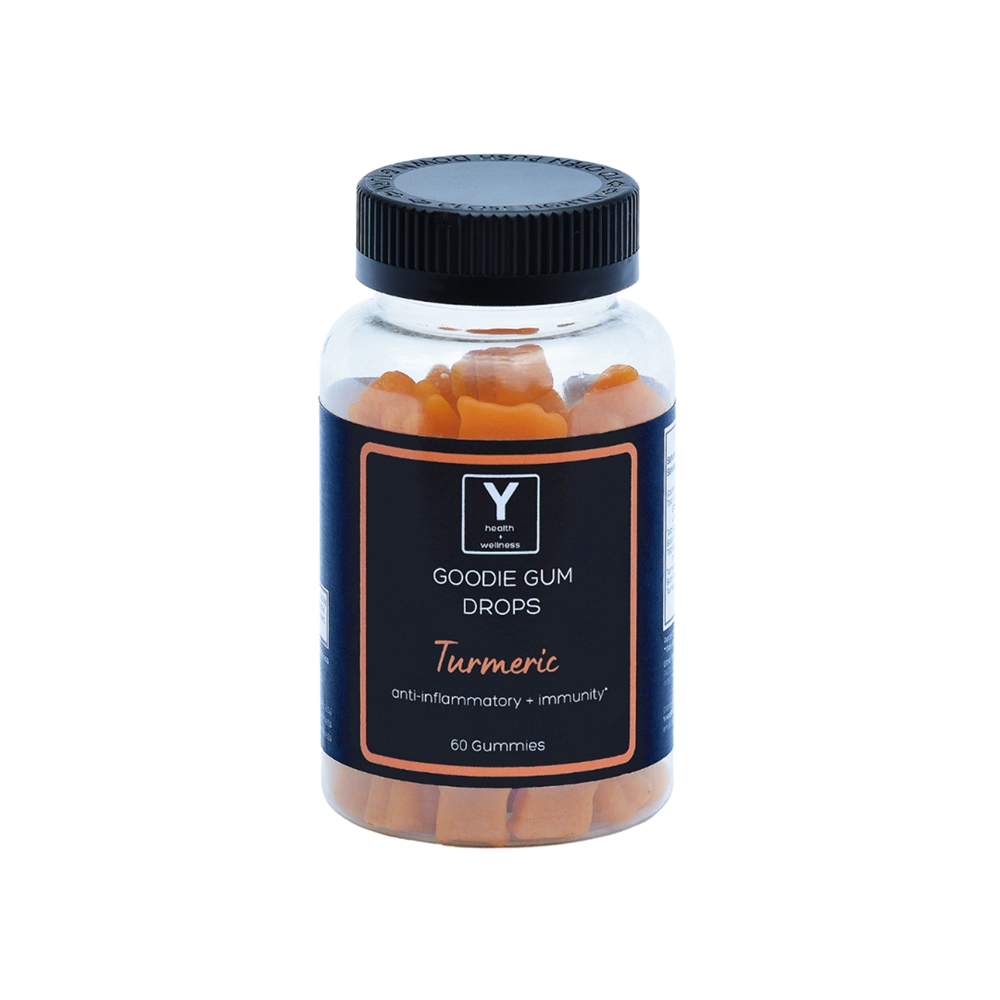 Goodie Gum Drops™ Apple Cider Vinegar Gummies by Y Health + Wellness are an absolute powerhouse of goodness. With an unrivalled smell, taste + texture you'll not only be reaping the benefits of traditional ACV but doing it in a way that is convenient + won't destroy your tooth enamel over time!
YHW Apple Cider Vinegar Gummies have been created with specific ingredients so they can help:
Improve your gut + digestive health
These are one ACV gummy you'll experience noticeable results with. YHW have formulated them with:
Apple Cider Vinegar - Detox, Aid Gut Health + Digestion
Vitamin B12 - Nervous system + blood cell health
Folate (aka vitamin B9) - Promotes healthy cell production
Pomegranate Juice - High in antioxidants
Beetroot Juice - Blood pressure + heart health
With the delicious natural taste of sweet red apples + a hint of ACV, they know how to pack a punch without the terrible taste vinegar usually hits you with!
Goodie Gum Drops™ Marine Collagen Gummies by Y Health + Wellness with hydrolysed marine collagen peptides are the most superior when it comes to fast absorption in the body which leads to:
Firmer + more hydrated skin
Faster healing times with muscle + tendon damage
YHW Marine Collagen gummies have been created as a way for you to get your daily dose of collagen + other vitamins and minerals without the fuss of capsules or powders. They are loaded with:
Hydrolysed Marine Collagen Peptides - Healthier hair, skin + nails. Repairs joints + ligaments
Selenium - Helps with healthy thyroid function
Biotin - Promotes healthy cell production + boosts hair, skin + nail health
Vitamin C - Aids collagen absorption + production
With a natural strawberry flavour and nice sweetness they are slightly firmer in texture than other gummies (this is due to the density of the collagen). This is one collagen product you'll enjoy taking!
Help calm inflammation and give your immune system the boost it needs with our Goodie Gum Drops™ Turmeric Gummies by Y Health + Wellness! With its anti-inflammatory effects, Turmeric has fast become the hero as one of the most powerful herbs in existence.
YHW have created only the best formulation for their Turmeric Gummies to ensure you get all the anti-inflammatory + immune-boosting benefits of Turmeric without the hassle paired with an amazing taste! If you're wanting to:
Help minimise your body's inflammation
Support + boost your immunity
Formulated with ingredients to ensure you'll be helping calm inflammation, and give your immune system the boost it needs. They are:
Turmeric Powder - Anti-inflammatory + natural immune booster
Curcumin Extract - Most potent part of the Turmeric Root for supercharged health benefits
Black Pepper Extract - Rich in antioxidants + activates and increases the benefits of Turmeric by 2000x
Perfectly balanced in flavour with savoury turmeric and sweet ginger you'll be experiencing more agility, fewer clicks + cracks and feel generally healthier in no time!
Y Health + Wellness products are not intended to diagnose, treat, cure, or prevent any disease. Medical conditions can only be diagnosed by a licensed medical physician. The information contained within our site is not intended as a substitute for professional medical advice. If you have, or suspect to have any medical condition you are urged to consult your health care provider.
Source: y-hw.com
| | |
| --- | --- |
| Weight | 500G |
| Variants | 60 Gummies Apple Cider Vinegar ,60 Gummies Collagen ,60 Gummies Turmeric |
| | |